*Although I received two tickets at no charge, I was not otherwise compensated for this post. All opinions are my own.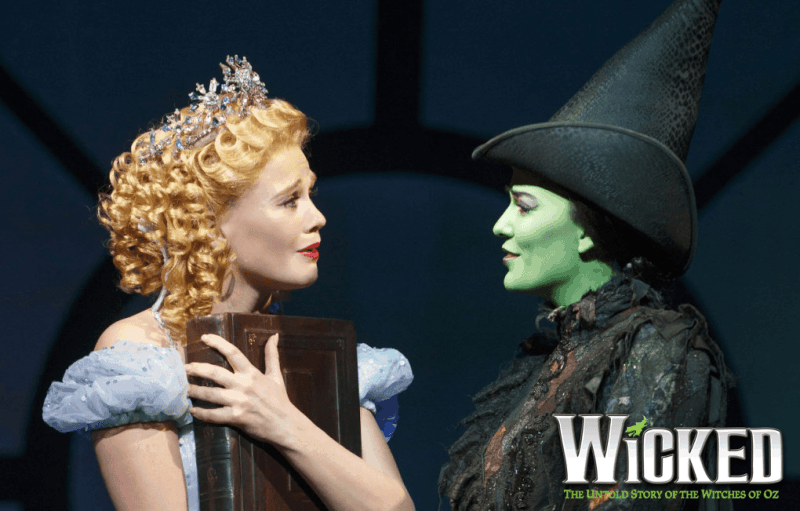 When I was asked to go see the Broadway Tour of Wicked at Keller Auditorium I JUMPED at the chance to take my son. At 5 years old he has an appreciation for musicals, a rare sight to see in this world of technology and special effects. Wicked is playing at Keller Auditorium in P0rtland Oregon through August 23rd 2015. See full list of stops here.
https://instagram.com/p/6EIbiOTbqs
I often listen to Broadway soundtracks while driving around doing errands with the kids. They seem to love it, singing along with Les Miserables and Annie. My son especially loves it, so it was a natural choice to introduce him to a great show, and Wicked was the perfect choice.
I have always been a fan of The Wizard of Oz. I have read the book several times, seen the movie countless times. I even have a big Wizard of Oz tattoo on my left arm, complete with the yellow brick road. Wicked is a great addition to my love of Oz because it plays around with the backstory of not only Glinda and the Wicked Witch, but also the stories of how the Tin Man, Cowardly Lion, and the Scarecrow came to be. Plus the wonderful relationship between the two witches, who meet in boarding school, become best friends despite their vast differences, and have their friendship torn apart by The Wizard himself.
I was worried that my son would not be able to sit still, but the musical numbers and stage effects held his interest. His favorite numbers? Popular, where Carrie St. Louis does a rendition rivaling Kristin Chenoweth's performance, and Defying Gravity. He was mesmerized by Alyssa Fox as Elphaba and her dramatic turn as she literally defied gravity.
The entire night seemed to go off without a hitch. If there were any flubs I certainly didn't notice – the cast, including John Davidson as The Wizard and hunky Ashley Parker Angel as Fiyero were stellar professional, and fun to watch.
Overall? My little date gave Wicked a THUMBS UP – which I whole-heartedly agree with.
https://instagram.com/p/6EXxplzbiV
The show was truly enjoyable for both myself and my Broadway boy, as it was obviously appreciated by the rest of the audience with a standing ovation for the talented cast. You can see Wicked at Keller auditorium through August 23, 2015. Find out how you can also get tickets for just $25 HERE