It's extremely important to leverage what Google says about your site. The Google Search Console is a piece of the puzzle that is often neglected, but is one of the most important tools you can have in your blogging/website arsenal.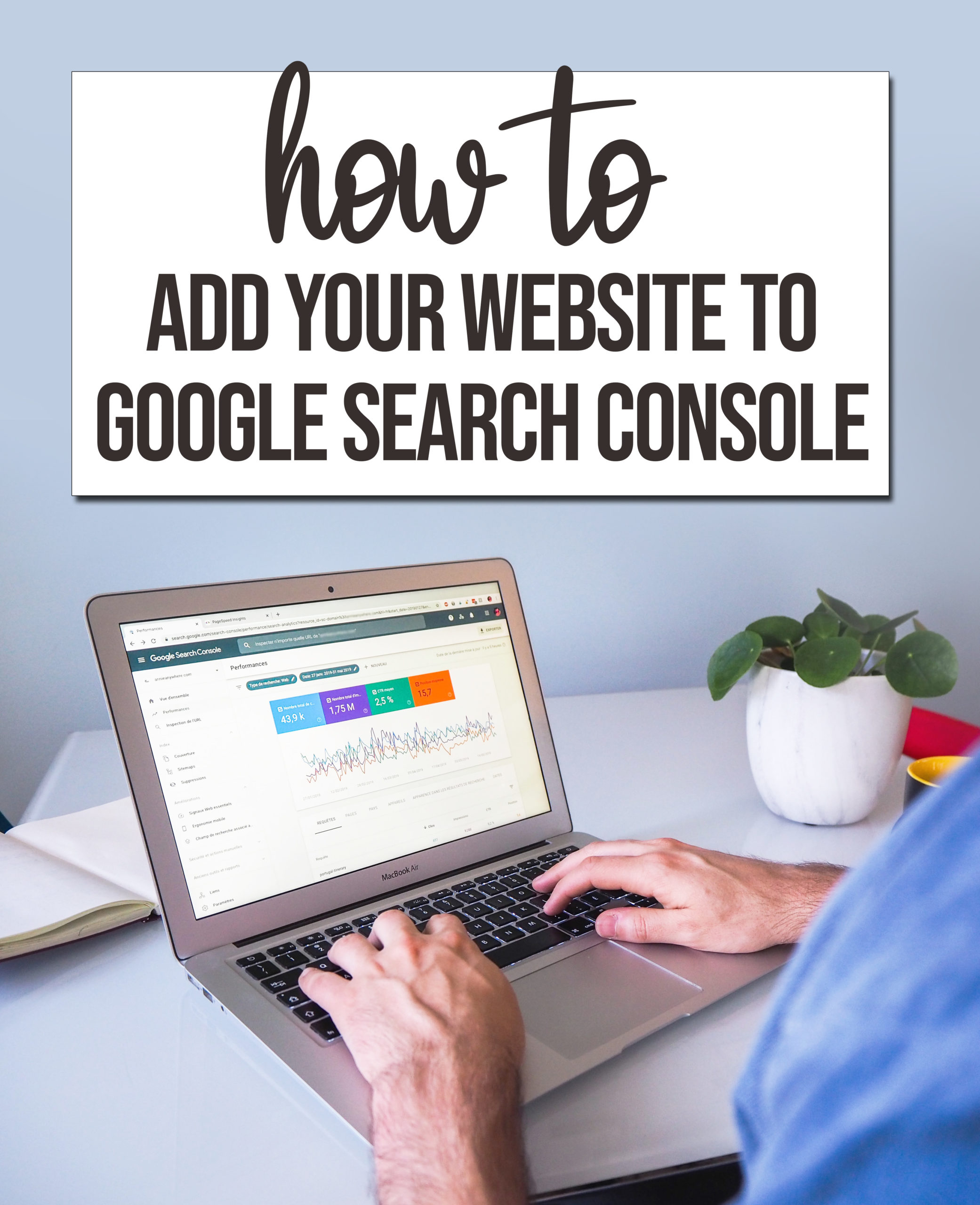 Why Is Google Search Console Important?
Google Search Console gives website owners a wealth of information on how their site is seen in search engine optimization (SEO). Website owners can see what the keyword trends are, find problems in search results, and submit the website's sitemap among other things. You can find more information on SEO and traffic here. But the first thing you need to do is add your site to the console.
Head over to Google Search Console and follow the instructions below to get your site ready to analyze, but make sure you are using the same Google Account that you use for business, which means the one that your Google Analytics is under.
Here's the first page you will see: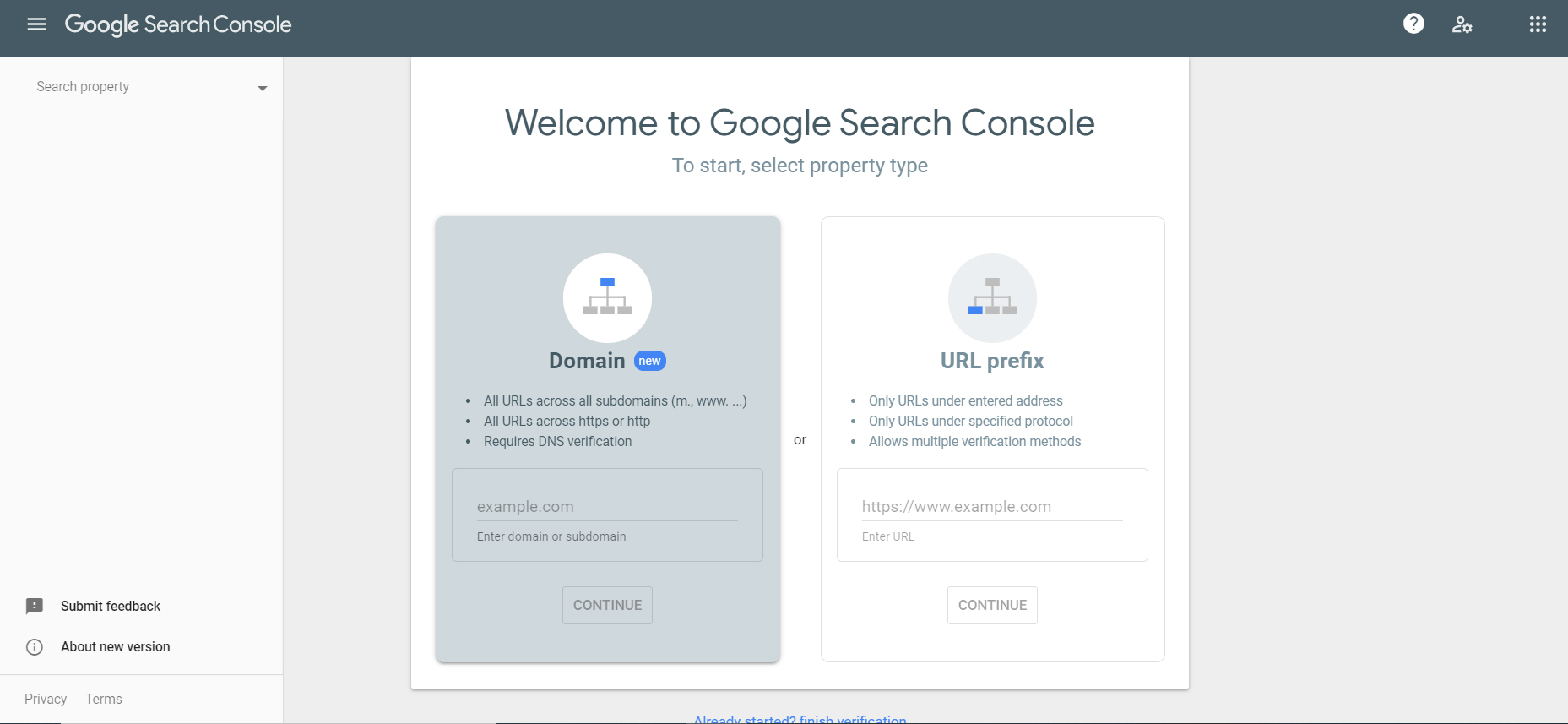 Next you will put your website address with http/https protocol into the white box "URL Prefix" and click Continue (example: https://tintedthrift.com). You will get a popup that looks like this:
You can verify ownership a few different ways – either uploading a file to your host files OR adding an HTML tag to your site. You can also use the Google Analytics option. As long as you are logged into the same Google account that you use for Analytics this method should work – just select "Use Your Google Analytics Account" and click "Verify".
Adding a File to your Host Site
Download the file by clicking the link.
Head over to your host Cpanel and log in.
In your cpanel look for File Manager and click to open.
When you click a pop-up will come up asking you to select the folder you want to open. Select your site name.
Look for an "upload file" button at the top of the page.
Drag or open the downloaded file and upload it.
Done!
Adding HTML Tag To Your Site
Select Add HTML.
Click "copy" next to the meta tag.
Paste this code into a header on your site. Many code options are in the theme itself, but if you can't find it you can use a plugin such as Insert Headers and Footers.
After you have saved the tag go back to Search Console and click verify.
Done!
Now that your site is on Google Search Console you will need to give it some time to start generating information gathered by Google. This can take anywhere from a day to a week. You can add a push to the process by submitting your Sitemap – look for the link on the left side of your Search Console dashboard. If you need a sitemap I recommend the plugin XML Sitemaps for this application.
Now you can start analyzing your traffic on Google! If you are looking to increase your site traffic head over here to see my tips: Three Ways To Dramatically Increase Pageviews