This shop has been compensated by Collective Bias, Inc. and its advertiser. All opinions are mine alone. #HolidayMadeSimple #CollectiveBias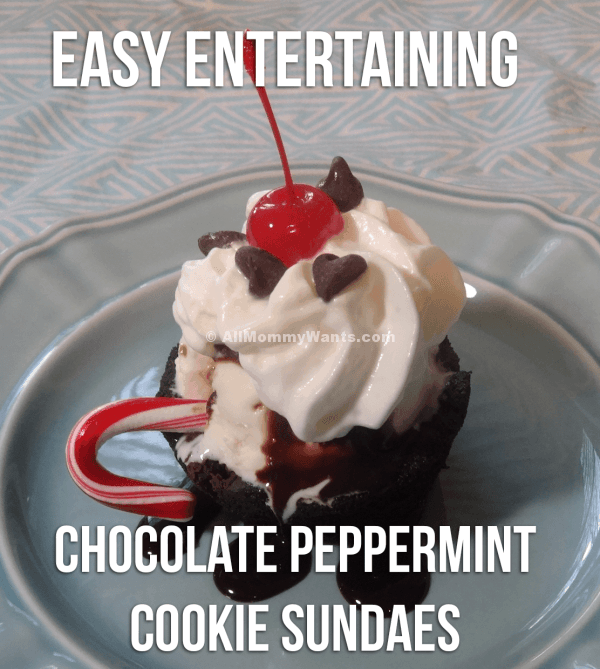 I had this great idea. I wanted to have my friends over for some adult conversation and an easy meal for some holiday entertaining. Which meant Stouffer's Lasagna, Nestle Toll House and ice cream! I want to make Nestle Cookie cups, all Pinterest-like. Um yeah, that didn't quite happen the way intended. But thanks to the yumminess of Nestle made it all ok!
Every week I have a group of girlfriends over (along with their kids) for some knitting, coffee, and gossip. We do this every Friday morning and it's a time that we all look forward to – our kids are occupied with playing together while we can actually be grown-ups for a change. I decided last week to do it a little different. I wanted to make an easy holiday dinner and dessert and just have a nice time.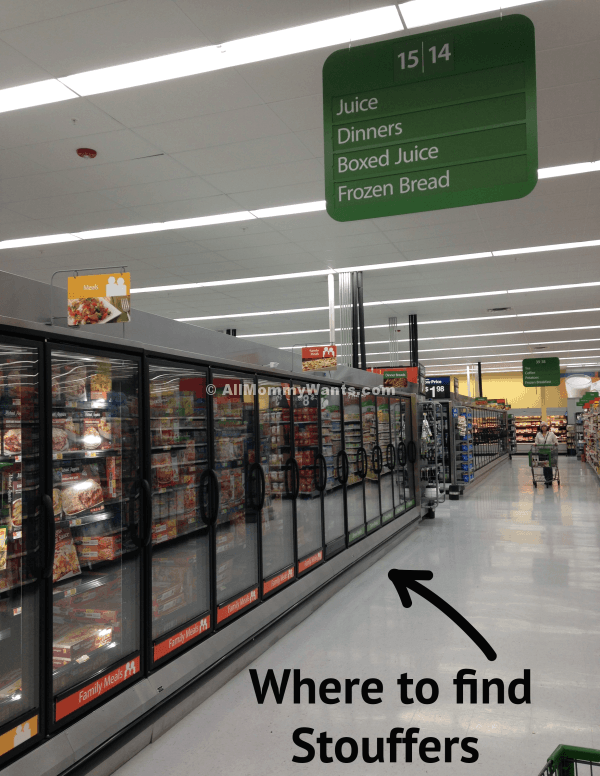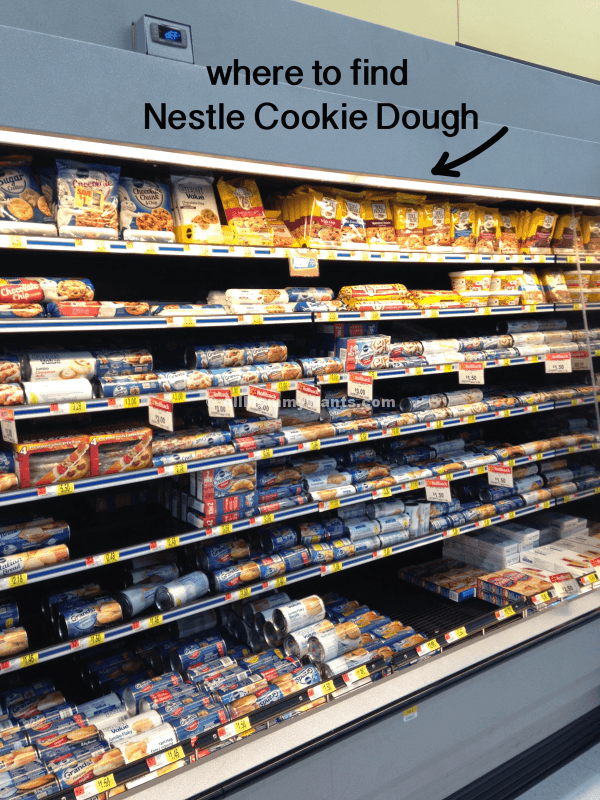 I headed over to Walmart to pick up some Stouffer's Party Size Lasagna along with some Nestle Toll House Cookie Dough – the latest flavor, NESTLÉ® TOLL HOUSE® Dark Chocolate Peppermint Refrigerated Cookie Dough (YUM!), along with some NESTLÉ® TOLL HOUSE® morsels and NESTLÉ® TOLL HOUSE® Sugar Cooke Rolled & Ready Cookie Dough. I was set!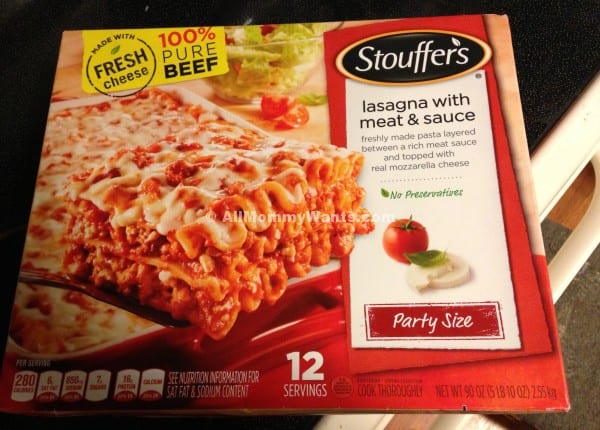 Only problem is my idea turned out to be a bust. I tried to make those super cute cookie bowls I have seen others do and, well..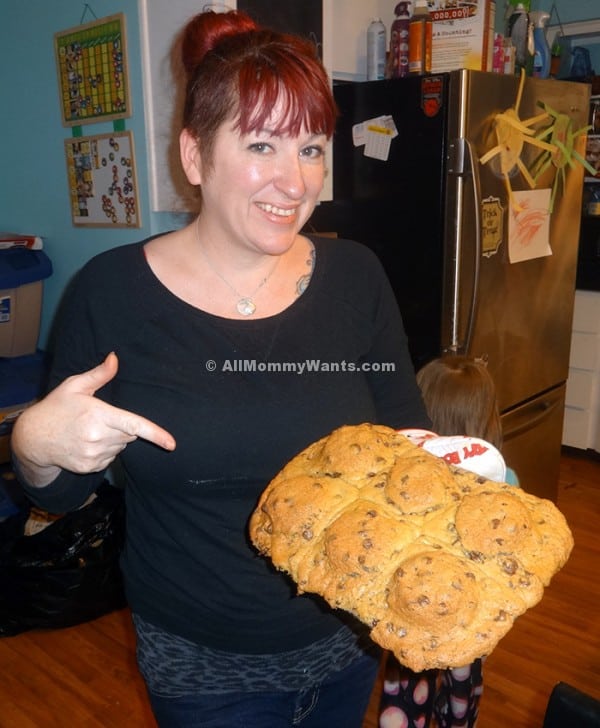 Yeah, time to start over….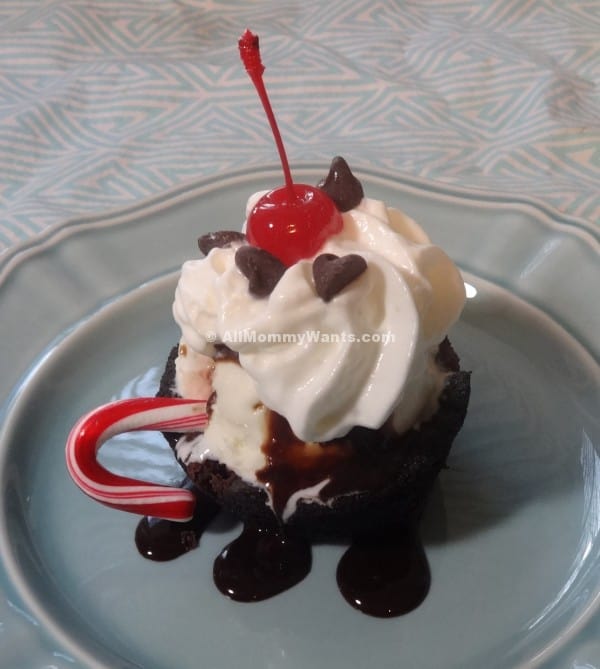 Try #2 was a HUGE success – I made Chocolate Peppermint Cookie Sundaes! Here's how to make them:
You will need:
NESTLÉ® TOLL HOUSE® Dark Chocolate Peppermint Refrigerated Cookie Dough
NESTLÉ® TOLL HOUSE® Chocolate Morsels
Your favorite vanilla ice cream
Chocolate Syrup
Whipped cream
Maraschino cherries
Peppermint sticks or candy canes
Start by taking 2 squares of cookie dough and place into a muffin pan that's been sprayed with baking spray. Bake at 325 for 20 minutes, then remove. The cookies will have spread up to create a little bowl and will indent in the center as they cool. Once they are cooled remove from pan carefully.

Add a scoop of vanilla ice cream, some chocolate syrup, whipped cream, NESTLÉ® TOLL HOUSE® Morsels sprinkling, and a candy cane or peppermint stick to garnish. Of course, those cookie crumbles didn't go to waste – I used them as sprinkling over even MORE sundaes and they were delish! The lasagna was perfection, it's hard to screw it up (so yeah, even a non-cook like me can make it perfect.)..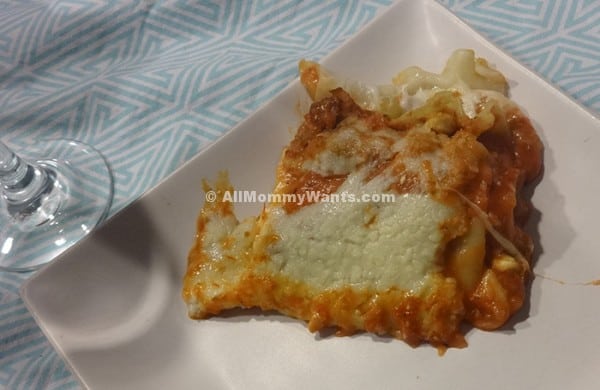 It was nice to have my friends over for some adult conversation, and easy to feed them with Stouffer's Party Size Lasagna (that everyone loved) and a holiday cookie treat! Even though it didn't start out perfect, it ended up that way!