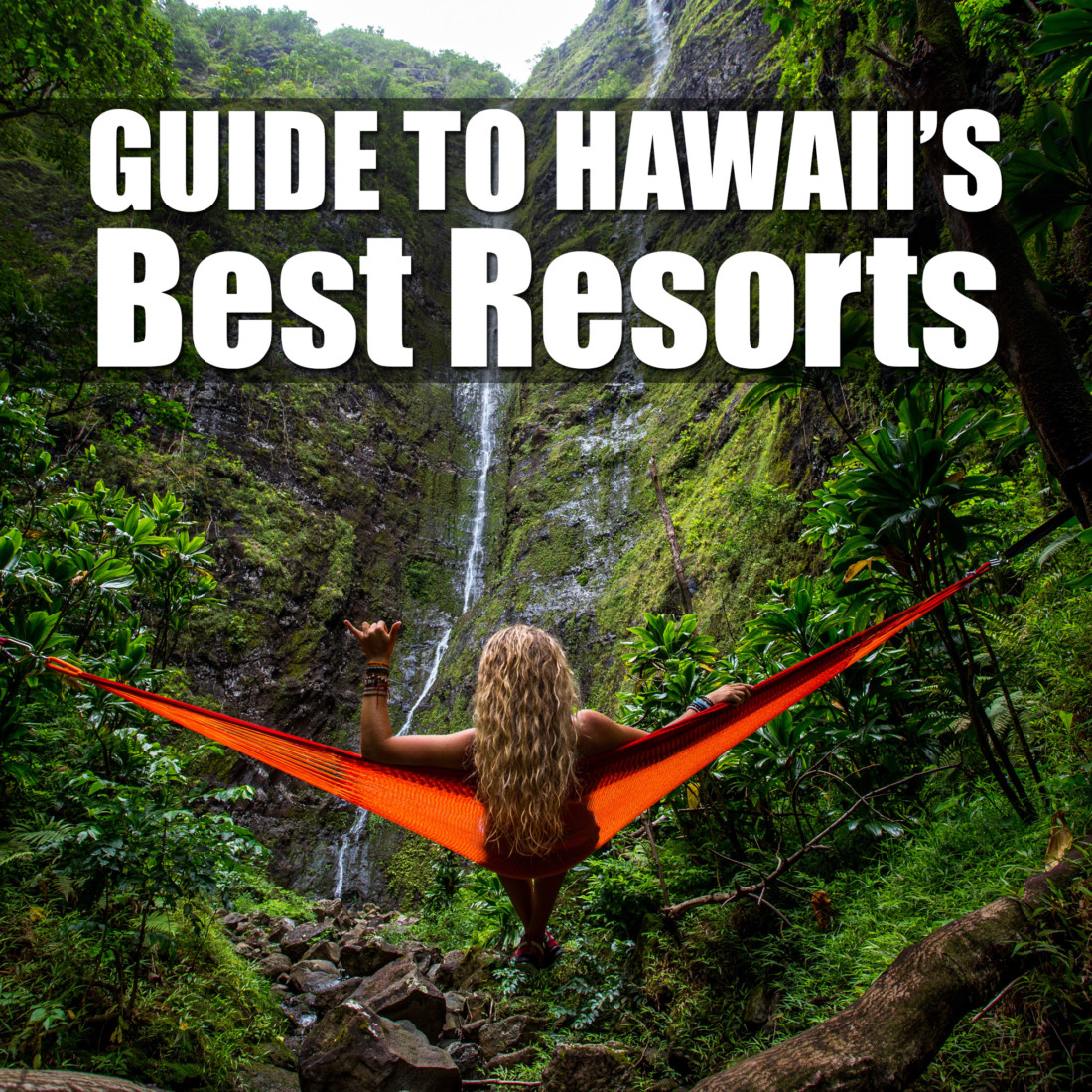 Over the years, the Hawaiian Islands have truly become the most popular tropical vacation destinations in all of the United States, and perhaps the world. There is nothing quite like the powdery sands, the turquoise waters, the lush vegetation and the host of friendly island people, when it comes to a relaxing getaway. While each of the six inhabitable islands (Big Island, Oahu, Maui, Kauai, Lanai, and Molokai) have their own unique brand of comfort in terms of "resorts", there are a few that stand out.
Turtle Bay Resort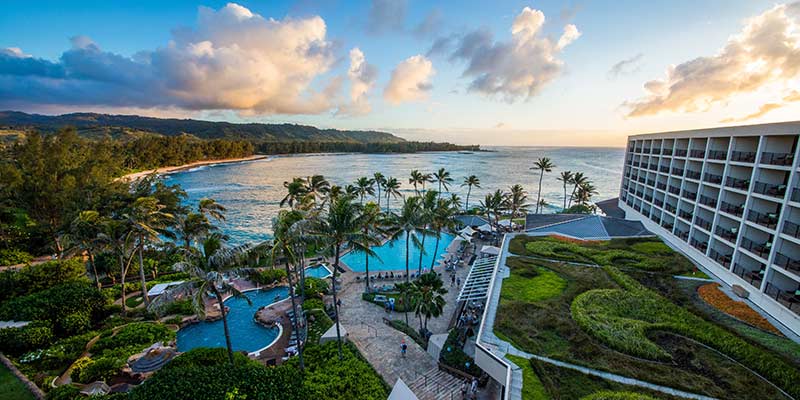 Located on the most visited island of Oahu, the Turtle Bay Resort has truly dedicated itself to becoming one of the premiere resorts in all of Hawaii. Tucked away on Oahu's North Shore, Turtle Bay has over five miles of private beachfront, including Kawela Bay, Bay View Beach, and, of course, the famous Turtle Bay. When it comes to activities, there is scarcely a need to leave the grounds! There are two lushly landscaped pools, two championship golf courses, tennis courts, horseback riding, a surfing school, several wonderful hiking/mountain biking trails, and a wonderful array of boutique stores for shopping. Dine in the lap of luxury at one of the world class eateries, including Palm Terrace and 21 Degrees North, or relax in your guestroom, that has a guaranteed ocean view! A vacation at Turtle Bay is nothing short of paradise on Earth!
Grand Wailea Resort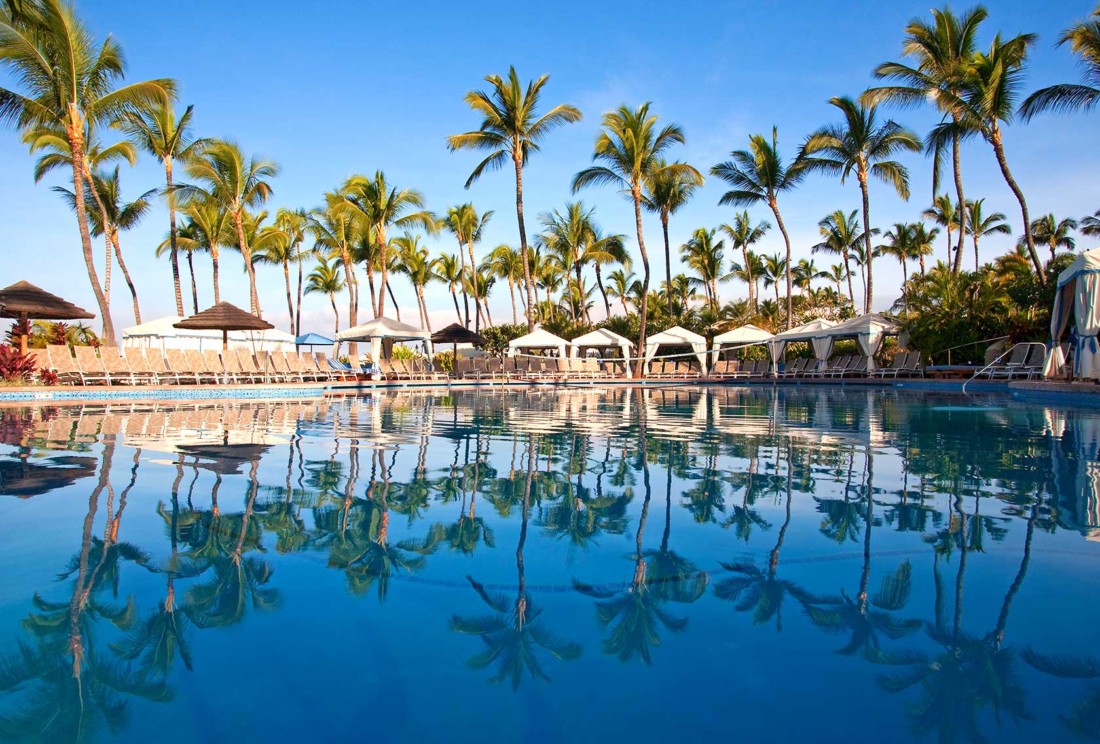 Located on the island of Maui, the Grand Wailea is one of the most beautiful resorts on the entire island. The amenities abound at this wonderful resort. If you enjoy fun in the sun, you'll certainly want to spend a day at the Grand Wailea pools, voted among the "Top 10" in all of the world, including the Wailea Canyon Activity Pool that is actually comprised of over 9 pools connected by a river (that goes from lazy to "white water" adventure)! If golfing is your thing, you'll love the Wailea Golf Club, featuring 3 different courses to meet your skill and enjoyment level. There is also world class dining and shopping at the Grand Wailea, and you will certainly enjoy your "in room" time as well, as each room is meticulously decorated and no matter which way your room faces a fantastic view is guaranteed!
Hapuna Beach Prince Hotel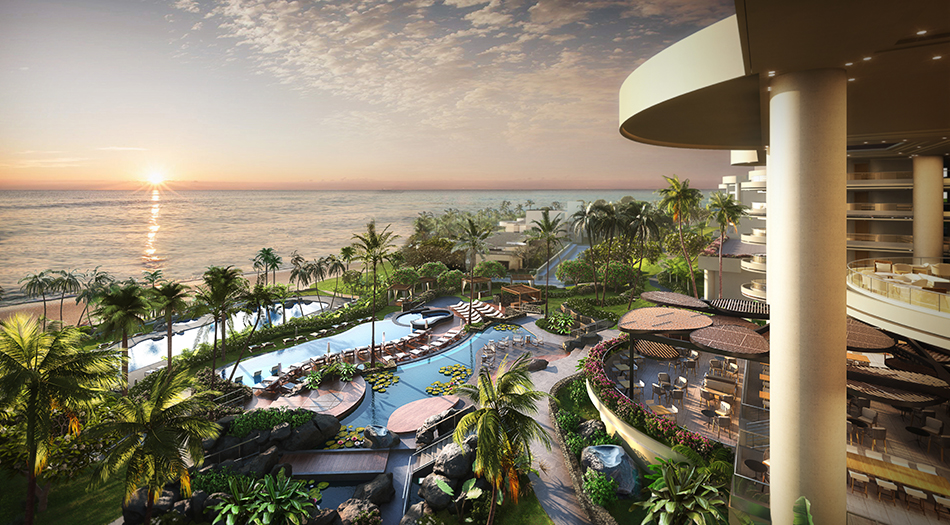 Located on 32 oceanfront acres on the Kohala Coast of Hawaii's Big Island, the Hapuna Beach Prince Hotel is truly magnificent. From the moment you walk through the lobby doors, you will understand why visitors always exclaim "This is Real Hawaii!". The crystal blue waters and white sands of this resort property seem like something out of a dream. As a matter of fact, the skies are so clear on the Kohala Coast that "stargazing" is actually one of the most popular activities at the Hapuna Prince; a high powered telescope is set up for visitors on a nightly basis, and an actual astronomer is there to help and answer questions. Additionally, the resort features a beautiful pool, a world class golf course, and a "sharing" policy with its sister hotel of Mauna Kea, which allows guests to enjoy everything the neighboring hotel has to offer as well! If you're looking for a truly spectacular adventure, the Hapuna Beach Prince is the place to go!
Four Seasons Resort Hualalai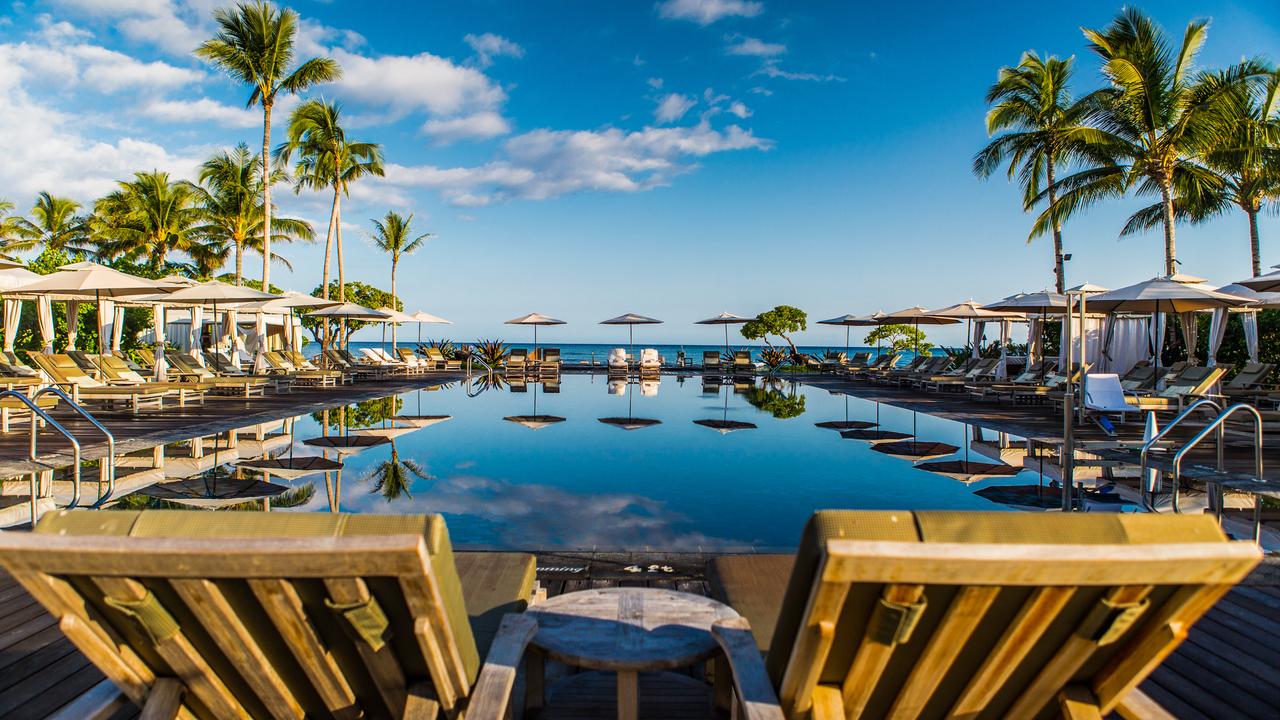 Located on the breathtaking Kona-Kohala Coast of the Big Island, the Four Seasons Haulalai is the ultimate in resort luxury. With over 240 bungalow style guestrooms, that all offer fully furnished lanais and stunning ocean views, this resort has spared no expense in terms of treating its guests like royalty. Whether you want to enjoy stunning beaches, rolling surf, a private world class golf course, an upscale and renowned spa, the Four Seasons has it all. There really are no equals in the industry when it comes to upscale comfort, and the guestrooms at this resort are proof of that very fact! While it can be a bit pricey, a vacation here is something you will not soon forget!
Grand Hyatt Kauai Resort

Located on the beautiful island of Kauai, the Grand Hyatt is possibly the premier resort on the island in terms of location, amenities and range of activities. The essence of old-world Hawaii is infused in this lavishly designed resort, which offers some of the most breathtaking landscaped grounds of any resort in the entire Hawaiian Island Chain. There are private lagoons perfect for kayaking, lush gardens for exploring, a world class golf course, a rejuvenating day spa, and a beach that oozes charm and hidden beauty. Rooms at the Grand Hyatt are a retreat in and of themselves, with classy decor and all the modern comforts. Once you stay at the Grand Hyatt Kauai, you'll never stay anywhere else on this beautiful island!
Whether you choose to experience the laid back comfort of the Grand Wailea or the upscale class of the Four Seasons Hualalai, you will not be disappointed in choosing any one of the above resorts. Your vacation dreams await…
*This post contains some affiliate links.