*I recieved a Krusteaz gift set for participating in this promotion. All opinions are my own.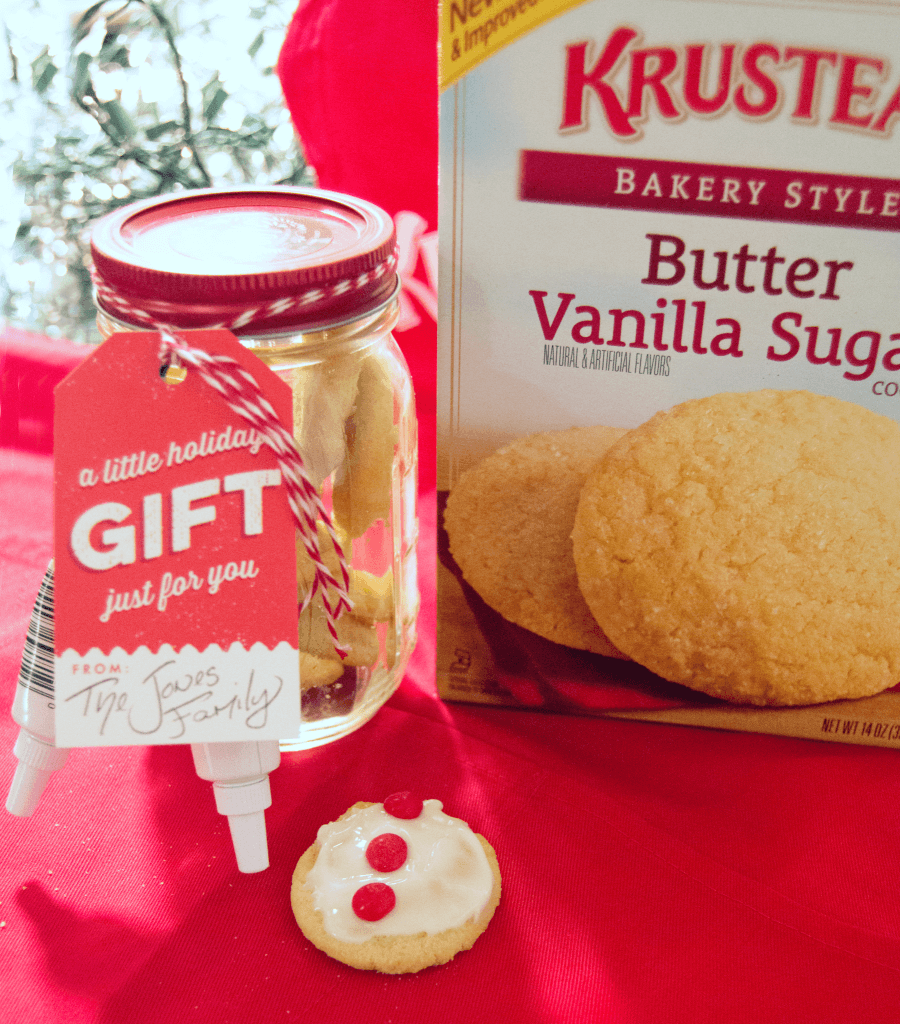 I always struggle to figure out what to get teachers, neighbors, and other acquaintances that I can't necessarily get an expensive gift for, but I do have my go-to gift now: COOKIES!!! But I don't bake them from scratch. I know I'd screw up the recipe, they would come out looking weird or worse – tasting terrible. Plus I just don't have the time nor the bowls to do it all, so I keep an arsenal of Krusteaz Cookie Mixes on hand for when I have 20 minutes to whip up a batch.
Baking doesn't have to be time-consuming to get the best end result – you just need to have a couple of ingredients on hand and a box or two of Krusteaz to make an impact. I like adding some decorating gel or frosting tubes to the gift as an added extra something to the gift. Top it off with a cute tag (I got mine on Zazzle) and you have instant perfect gift!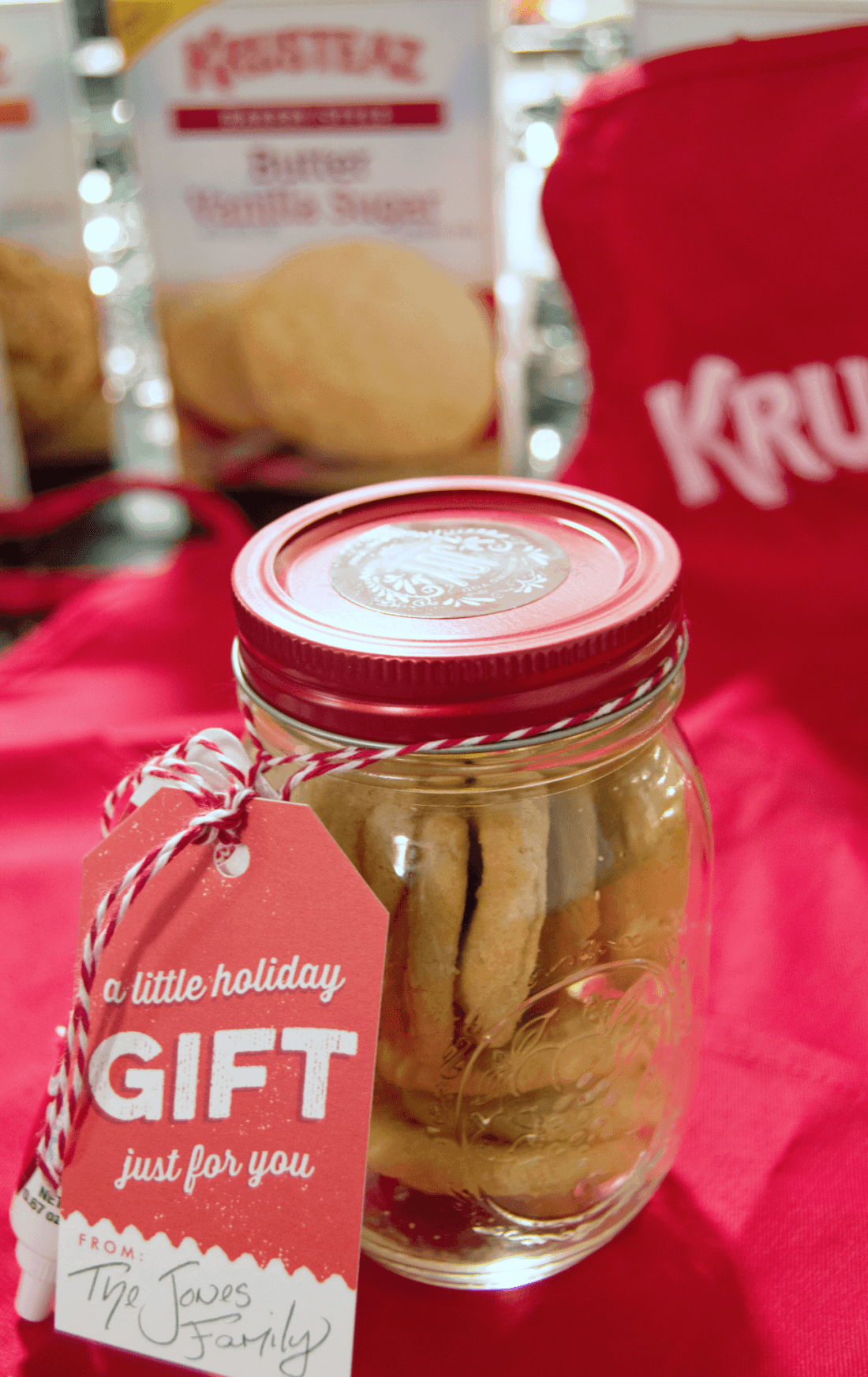 Krusteaz comes in several different holiday mixes – Oatmeal Scotchie, Snickerdoodle, and Gingerbread Cookie Mixes – YUM!!! I am looking forward to making more cookies this week for my neighbors – they will love them! You can find Krusteaz Cookie Mixes in the baker's aisle at your local store!