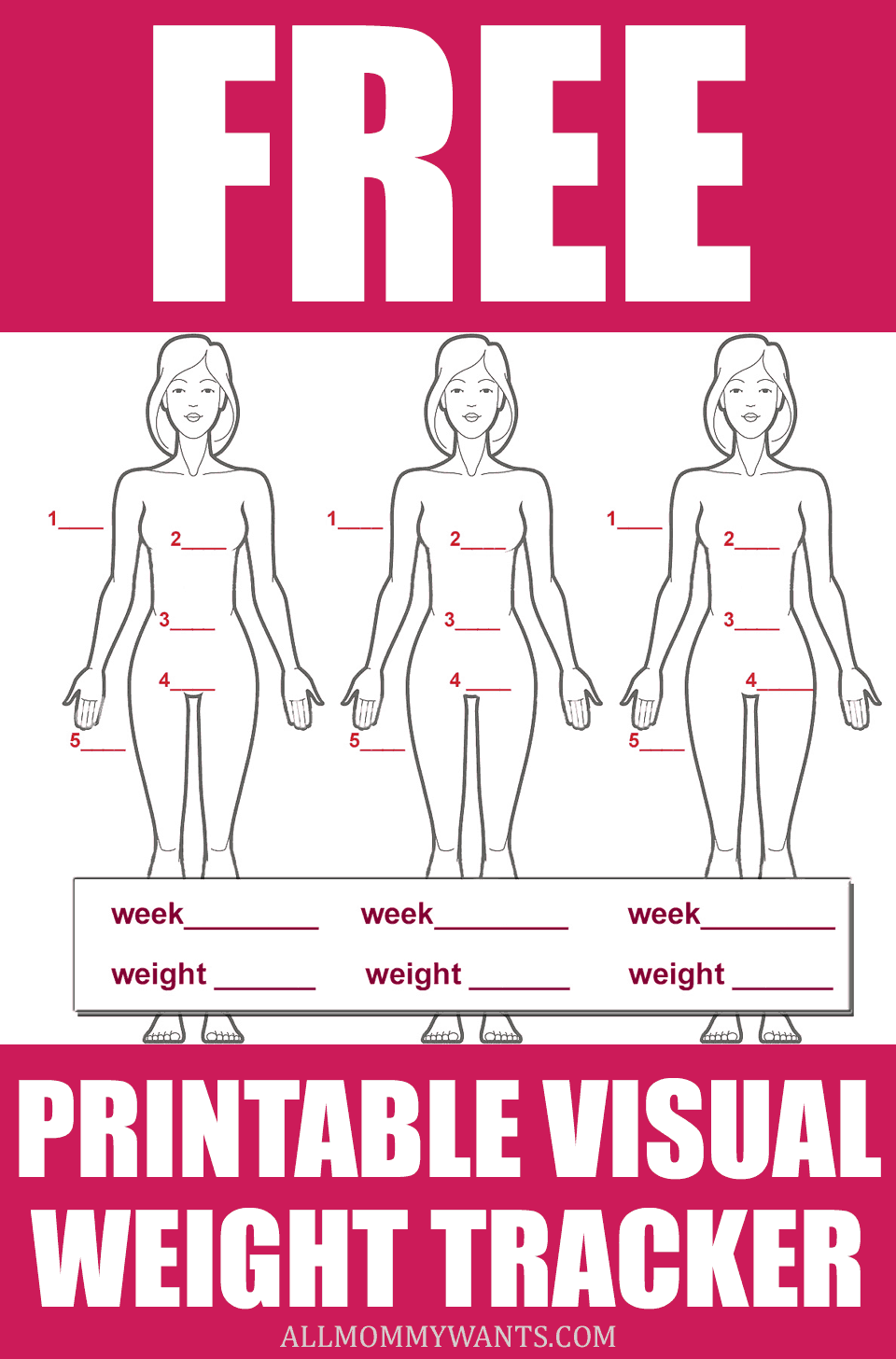 Like it? PIN IT!
I don't know about you, but when I am tracking my weight loss I prefer visual guides so I know what my measurements are too. I created this Visual Weight & Measurement Tracker to help you see your results too! Click HERE or on the image below to print it out. Don't forget your measuring tape and scale!
To use it just fill in your measurements for the numbers spots weekly – upper arm, chest, waist, hips, and thigh. write the week and weight and you'll be able to see your progress!
I would also recommend checking out all of my Weight Watchers resources including How To Do Weight Watchers FREE!
Click To Print