Finding Dory is in theaters everywhere June 17th!
Andrew Stanton is no stranger to how highly anticipated "Finding Dory" has been to everyone, especially Ellen DeGeneres. Every time Ellen mentioned how long the sequel "Finding Dory" took (10 years), Andrew Stanton got emails upon emails of the clip.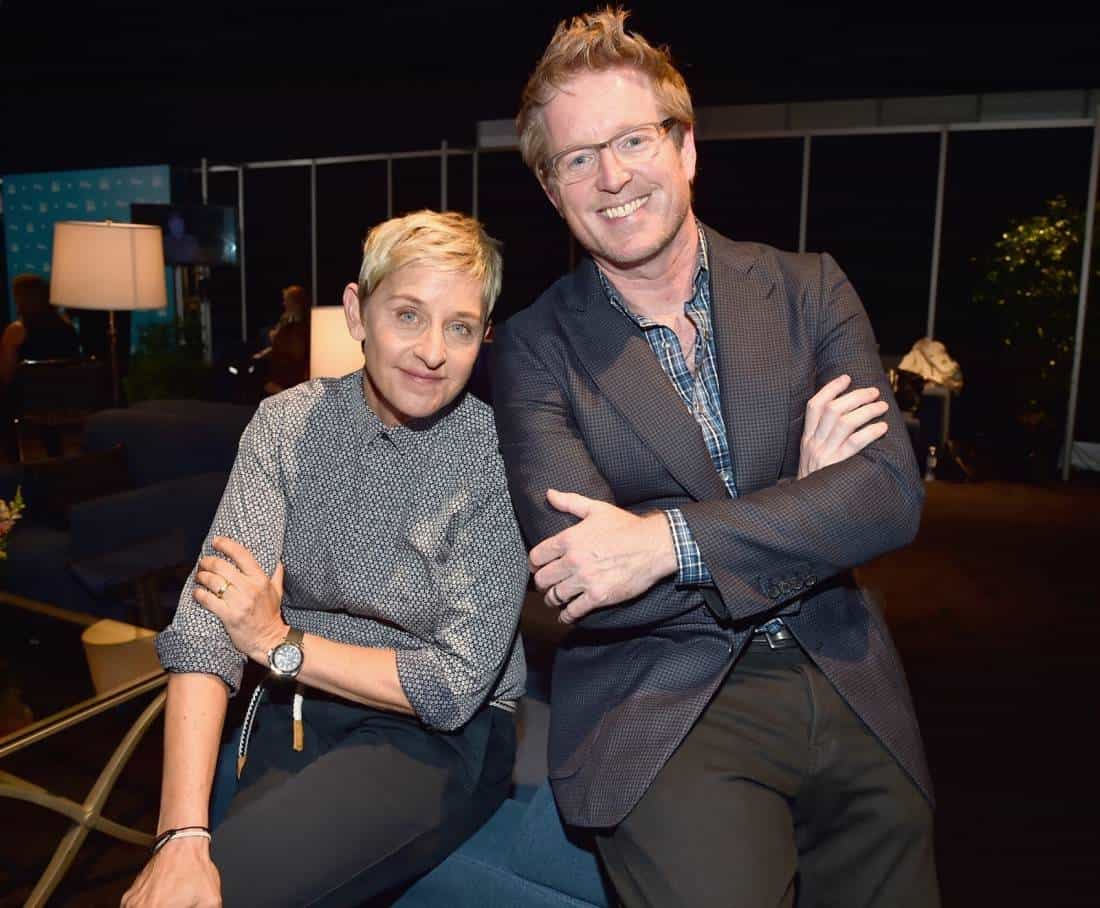 "I would hear about it all the time. But you know, I know her pretty well and I always take it with a grain of salt and laugh because I knew that the movie was in my mind. t I got really serious about it but I waited until the summer of 2012 to call her because I wanted to make sure that first I got to say this out loud to everybody I'm working with".
As director of 2003's classic Disney film "Finding Nemo", he knew the impact a sequel could have on fans and former crew alike. Especially Ellen. But it all started with a phone call 15 years ago. Dory was not always a female character until Stanton was watching the '90's sitcom "The Ellen Show" and knew DeGeneres was perfect as the forgetful fish.
"The quickest phone call I ever had with her was taking the role of Dory. I basically wrote with her in mind cause I couldn't figure out Dory. It wasn't even a female character at the time, and I just needed this character to have short term memory loss and I didn't know how to do it. "The Ellen Show" was on in the room while I was trying to deal with writer's block and suddenly I heard her change the sentence 5 times in one sentence, and I went that's it, that's how you do it".
"I sent her the script, called her out of the blue, and I said, "Ellen, I wrote the part for you and if you don't take it, I'm completely screwed, completely screwed". She didn't know me, she was like, well then I better take it. It was that short of a phone call, and I've been so thankful to her ever since and then probably the second shortest phone call was calling it "Finding Dory."
Having Ellen as the main character/actor made it easy for Stanton and producer Lindsey Collins to find the perfect cast to compliment Dory and create some wonderful chemistry since she has interviewed just about everyone in showbiz.
"I think we were laughing at how our casting process usually is," Lindsey joked as she explained. "It's painful because you have to kind of have ideas, have people you're interested in, and then you have to go search. The editors go search through those that they've been on, or movies they've been in, and you have to kind of pull a clip that looks like it may be interesting and then you have to kind of fake a conversation between that person and like Ellen, and then listen to it. But we were like, Ellen and Ty Burrell. And play interview. And then we could just sit there. I mean, she has interviewed everybody so it was like, she made it so easy".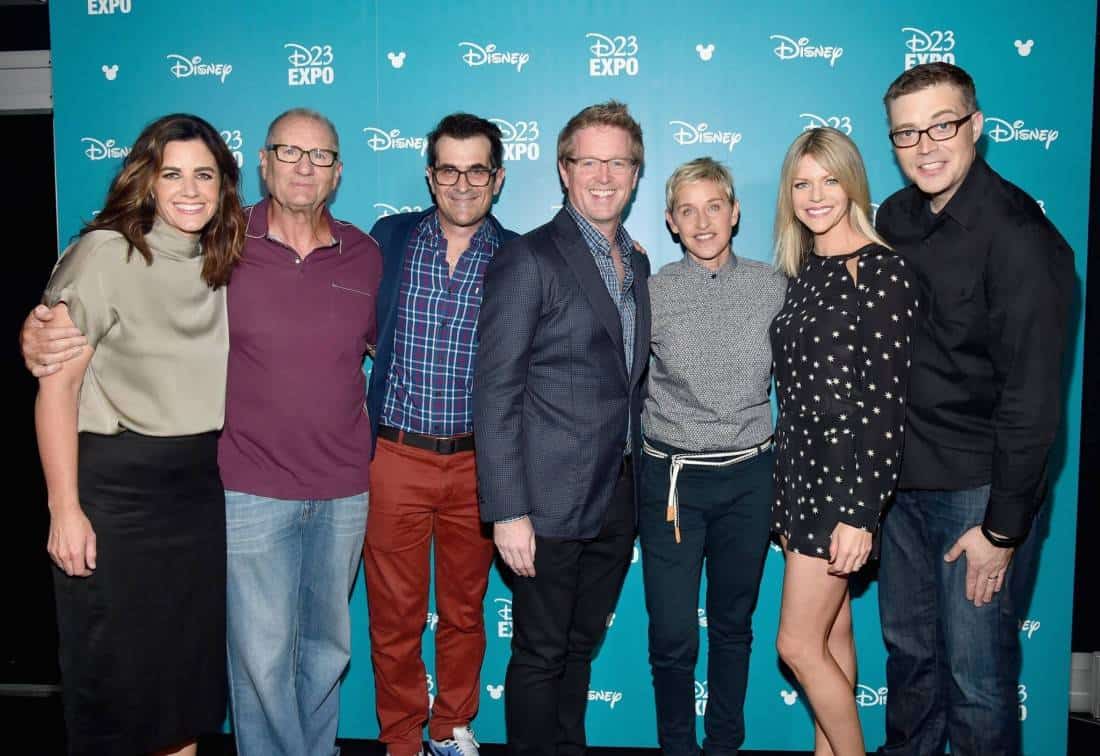 The cast includes Ty Burrell, Ed O'Neill (Modern Family), Kaitlin Olsen (It's Always Sunny in Philadelphia), and Diane Keaton & Eugene Levy as Dory's parents.
"Even before I knew the story, I was like I would love if Dory's Parents were Diane Keaton and Eugene Levy. That would be my dream and it's really nice to come off of a popular Movie because they said Yes right away. And it was just all I ever thought of was the parents" (Andrew Stanton)
It turned out that the most seasoned actor in the cast had never done any voiceover work. Diane Keaton would come into every recording session dressed "like she was on the cover of Vogue", with the trademark suit and hat along with combat boots in typical Diane Keaton style.
"That's how she dresses", Lindsey said. "I want her closet".
One character Andrew and Lindsey are especially proud of is Hank, the "septipus" (actually an octopus who lost his arm) and his relationship with Dory. Hank is gruffly played by Ed O'Neill of Modern Family and Married… With Children. Hank is sort of the glue that keeps Dory together and on the track to finding her parents.
"Hank has memory", explains Stanton. "Hank can tell her what she's doing. Have her find people that knew her, that can give her information. Have her remember things as she gets closer to home. It's like sense memory. It's like I haven't been in my old Elementary School since I was a little kid and now that I'm here, suddenly I have memory".
Finding Dory is in theaters everywhere June 17th!
[metaslider id=79691]