"Madina (Nalwanga) taught me how to cook". Lupita Nyong'o, although raised in Kenya, has little experience with the Ugandan market. Her onscreen children immersed her in the process.
"Madina sold corn in her past and I asked her to show me to go shopping in the market. How she'd do it and we went back to, she did all the shopping. My whole onscreen family, we went and did it together and then we went back to her house and she showed me how to prepare the meal".
It's moments like this that solidified the bond between Lupita, Madina, and Martin Kabanza who plays Madina's brother Brian in the film Queen of Katwe (in theaters nationwide Sept 30 2016).
The children also called Lupita "mama" from the beginning and still call her that to this day. "Ever since I was young and I ever since I left my mom because she wanted me to go to school, I've never had someone else or anyone else that I've ever called Mom since I was four, so she was the first one to be called mom". Madina beamed and looked at Lupita lovingly when saying this.
Martin continued – "I was raised by my grandparents. My mother left me when I was three months, so, [this is] my first time to say mom in my mouth", to with Lupita responded with a smile and a tear streaming down her cheek.
Queen of Katwe follows Phiona Mutesi as she goes from a poverty-stricken area of Uganda to chess champion, changing her life and the lives of her family.
Madina and Martin really looked up to Lupita during filming and would copy her warm-ups and looking to her when they needed coaching, as this was their first film. Madina was discovered at a dance school to play the part of Phiona, beating out over 700 other girls.
Many of the experiences depicted in the film had happened in real life to Madina and Martin, as they have grown up in Uganda.
"she was the first one to be called mom"

Madina Nalwanga on Lupita Nyong'o
"I do remember once we were about to shoot the eviction scene", Lupita says. "I was sitting in our tent where we'd wait and these two were very quiet as well and they were quite, quite pensive and, and I asked them how they felt. And they both mentioned how this was their life. They both experienced evictions in their past. I just remember being really moved at how this, the artifice was reflecting a real life in Phiona, but also in both of them and that they were having this chance to tell their story, to bring it to a larger audience that would understand the, the challenges of poverty".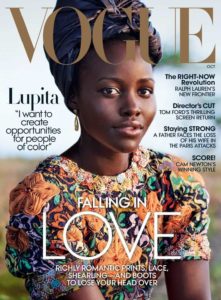 Lupita Nyong'o is obviously a star. She came on the scene in the Oscar turning role of Patsey in 12 Years a Slave, and since then has graced numerous beauty campaigns and magazine covers, most recently the October issue of Vogue, which was shot in Kenya, just across Lake Victoria from where Queen of Katwe was filmed.
"We share the Lake Victoria and we shot Queen of Katwe on one side of Lake Victoria and you see that in the film and then the Vogue shoot was on the other side of it, and so for me, that was a tie-in and it was a thing that um, I felt brought, brought the film and me being on the cover together".
As far as favorite scenes, Madina and Martin have two very different views.
"My favorite scene was in the Buda with the chicken!" Martin excitedly exclaimed, referring to a dinner scene where baked and fried chicken were laid out on the tables. "All the time I was eating chicken".
Madina's favorite part was seeing David Oyelowo running around doing the cat and dog scene – "because in my life I've never had someone who has time for me, who has time for all of us. Like, he had time for us, so he could do the cat and dog playing for us and I looked at him. It was fun for me. I liked it, but I felt it because I felt it because ever since, for all of my life, I've never had someone like that".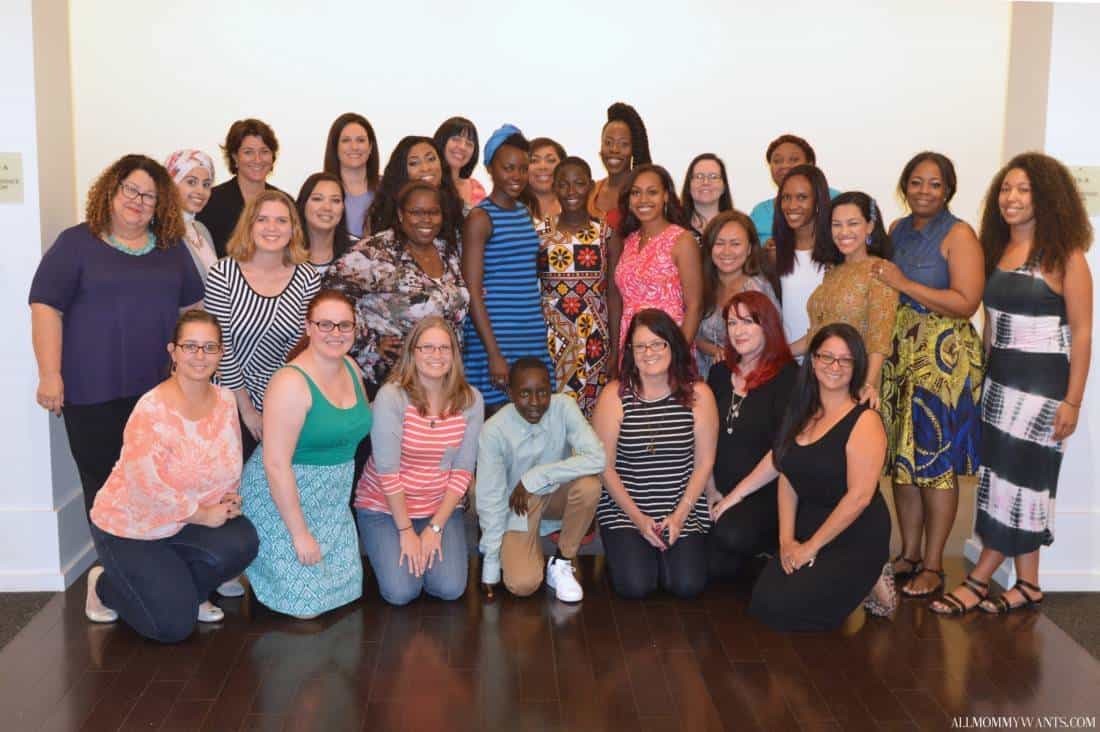 Queen of Katwe is full of honest performances and a sense of passion for the Ugandan culture, to which Lupita is most proud of. "As much as I identified with the sibling rivalry or the heartbreak or whatnot and so for an African story to be playing that same kind of role, being I, a universal story that's still and it's specificity as we find with Phiona Mutesi in this story of Queen of Katwe, it is my pride and my joy".
Queen of Katwe opens in theaters nationwide Sept 30, 2016
Disclosure: I was invited to attend the event with travel provided, all opinions are my own.