Dove Cameron has been touted as the "next big Disney star" and had a ton of fans – she has 2.3 MILLION followers on Instagram alone! In June I got the chance to talk to her and the cast of Liv & Maddie about the new season which airs Sunday, August 16 (9:00 PM – 9:30 PM ET/PT), on Disney Channel.
Cast includes: Benjamin King, Kali Rocha, Tenzing Norgay Trainor, Dove Cameron, and Joey Bragg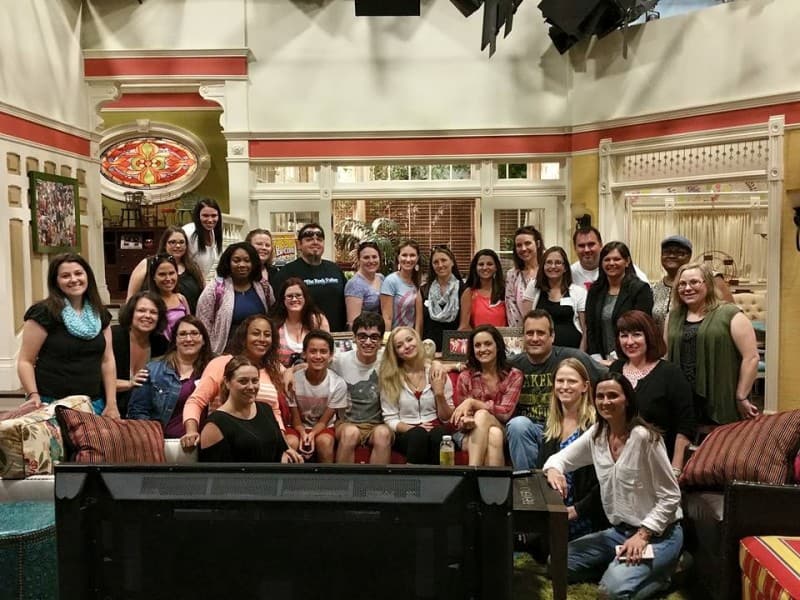 When Dove first auditioned for Disney, she had no idea it was a twin show.
"I originally only played one character. And then when they brought us back after 9 months of testing and informed all of us that it was now a twin show. So I didn't audition for either character, so when the opportunity presented itself, our Director Andy Fickman was just sort of like, 'who do you want these girls to be?' And so I just sort of split my own personality down the middle and then turned it up extreme Disney style. So I'm kind of a lot like both of them".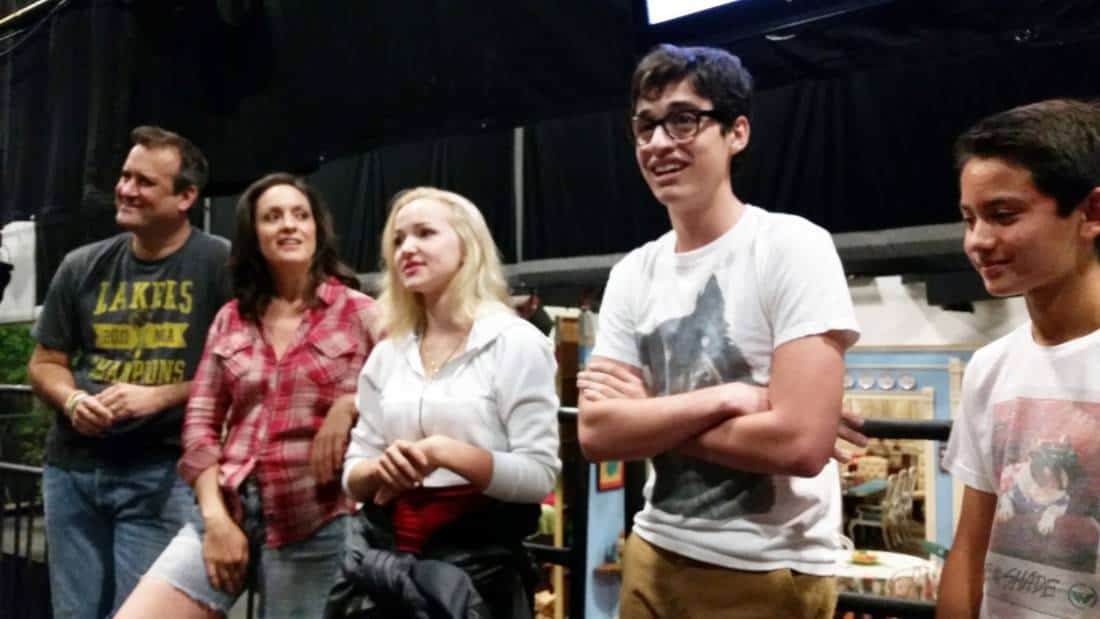 "I was so petrified because the twin thing was just sort of something that just like happened. So they said, 'by the way, you're going to be playing twins. We'll see you on Monday' and I was like Ha Ha. I'm gonna get fired. I'm gonna lose my job. They're gonna choose somebody else. So I was just so scared to get it wrong that I severely over compensated and like went crazy far in the direction to have to be completely separate entities".
Apparently playing a twin can confuse the rest of the cast at times though – "I can't go through a scene with Liv or Maddie without calling them the wrong one", says Benjamin, "so it's confusing for everybody else".
A favorite moment for the cast was when they were told the show was picked up as a full series – "We only initially got ordered for 6 episodes in Season One. And they gathered us all in the twins room and they were like, "Hey, we have an announcement," and our Director played it off like we were gonna have a really exciting guest star. And we were like, "The Rock is gonna Guest Star!" And then we got picked up for a full series".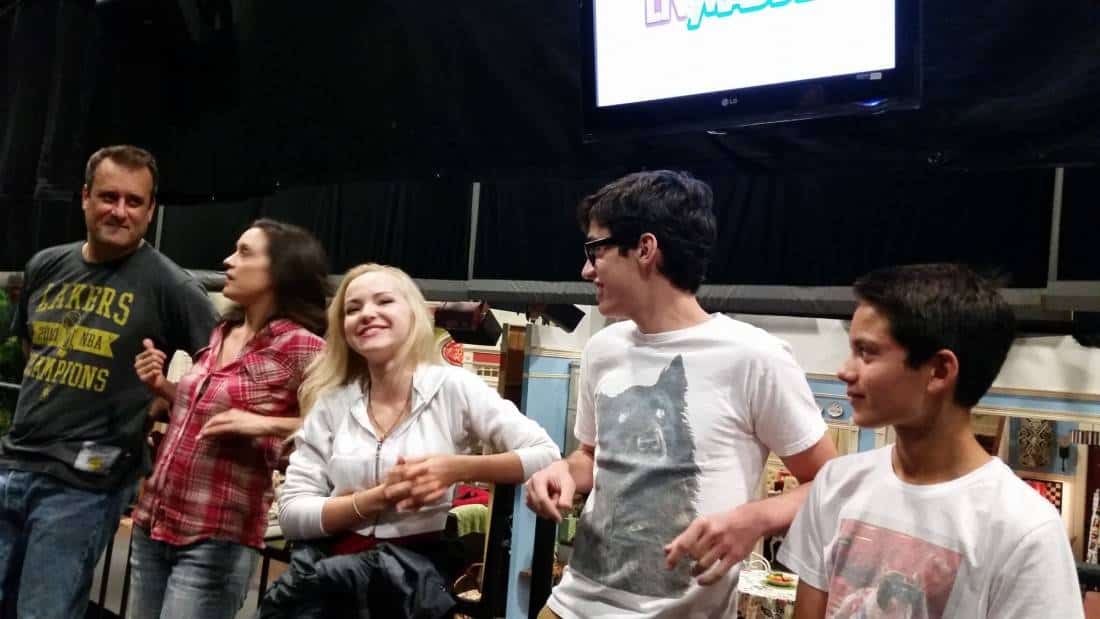 As far as being Disney Channel stars, Dove and Tenzing both agree it is a goal for child actors.
"You grow up watching it, it's in your home, saysss Dove, " It's like when you walk into Disneyland and you see Mickey, and you go, is that really Mickey? But maybe it is, you know? I would still go to Disneyland, I would be with my boyfriend and I'll say – let's take pictures with the characters. He's like, "you're almost 20." And I say, "OK hon, I know but what if it's really them?"
Added Tenzing – "With Disney Channel, there are the shows and all the casts are kids our age, for the most part. But with other shows, when you find a primetime pilot who have all adults and if you're lucky, one of them will have a son that comes in every once in a while so the part's aren't as plenty as they are at Disney Channel. So when you're a young Actor, odds are for the most part, you're mostly auditioning for Disney, and the other parts very, very rarely come up. So Disney is something that everybody goes out for and some people are right for it and some people go on and do other things. And some people come here and settle down. Some people come here and move on. I think it's a great jumping off point. I think it's a great thing for us to have gotten into, especially at this age".
Even Disney shows are not without accident and problems as Joey elaborates on the time he stabbed Dove in the eye during an early scene.
The start of Season 3 started off pretty terribly. Second day of rehearsal, I stabbed Dove in the face. So we sat down for a week or so and that's like shutting down Production for a week when our schedule is written out by the week, by the episode, by Table Read, by everything. So when you shut down for a week and you're budgeted for that week — that's like a big thing. So now we're filming 301 that we were, that we missed because we had to shut down".
"But I do believe that what happened that first week, and it was really awful as it was happening, but it really kind of bonded us even further because we knew that we had a lot to do. Obviously, Dove was hurt and…"
"Couldn't see any of you", Dove laughed.
"But now we have this seriously overwhelming task to get through all of this work and we've actually added stuff from episodes down the road, added Joey, "and it was kind of fun just to say, we're gonna do this, and it's gonna be awesome".
LIV AND MADDIE – "SPARF-A-Rooney" – Maddie and Diggie try to "out-fun" each other at a local music festival as Liv tries to help Andie get over her breakup. This episode of "Liv and Maddie" airs Sunday, August 16 (9:00 PM – 9:30 PM ET/PT), on Disney Channel. (Disney Channel/Adam Taylor) Check out the NEW photos!