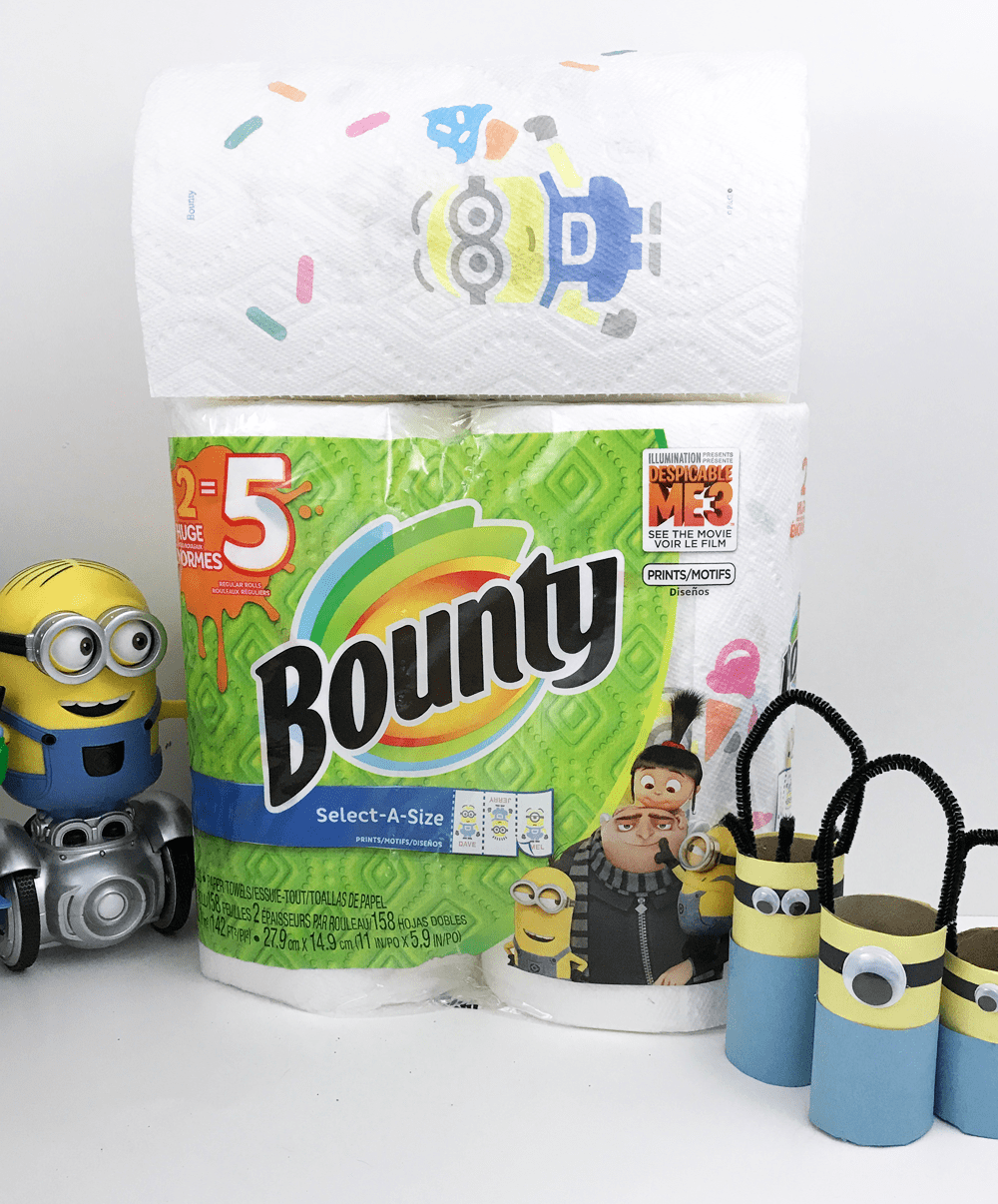 With Despicable Me 3 in theaters right now everyone seems to have one thing on their mind… MINIONS! And with summer officially here there will be plenty of movie nights, parties, and fun events. So why not have a Despicable Me 3 themed party? Bounty has made it EASY to clean up while keeping with the theme with Bounty Paper Towels Featuring Despicable Me 3 Prints!
You can make some super cute and very easy Minions Snack Cups using those empty Bounty paper towel rolls you have. Here's how!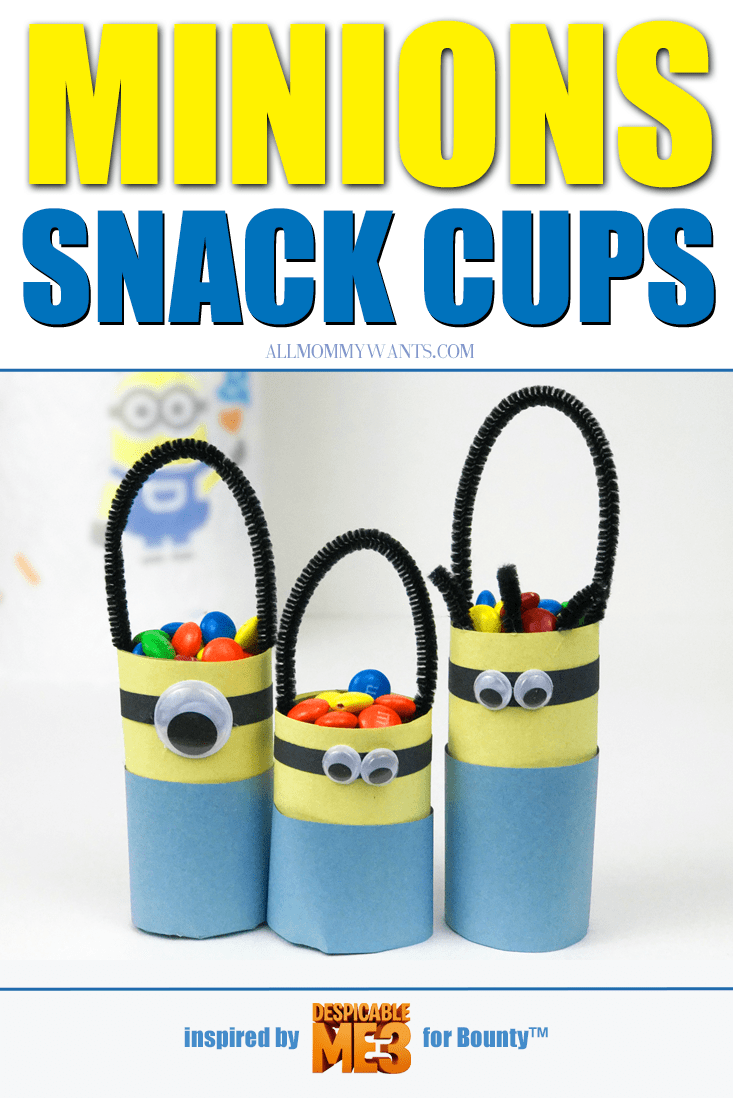 You will need:
1 empty Bounty paper towel roll per 3 guests
yellow construction paper
blue construction paper
black construction paper
a glue gun or glue stick
googly eyes
black pipe cleaners
candy, nuts, popcorn, or any other small snack

Start by cutting the empty paper towel roll into 3rds. Trace the roll end onto a piece of blue construction paper, then cut it out, leaving about 1/3 inch allowance. Snip around the circle from the end to the traced part, then fold up and glue to the bottom of the roll, making a closed base.
Cut yellow construction paper about 1/2 the length of the roll and enough to go completely around the roll (about 2″x 6″)and glue onto roll. Cut blue construction paper the same way but a little bit wider (about 2.5″x 6″) and wrap & glue for the pants.

Cut black construction paper about 1/4″ x 6″ for the goggle straps and glue on top of yellow paper. Glue one large or two small googly eyes to the center of the black strap.

Cut pipe cleaner for top strap (about 6″) and glue to the inside top of Minion for a carrying handle. Add pipe cleaner "hair" if desired.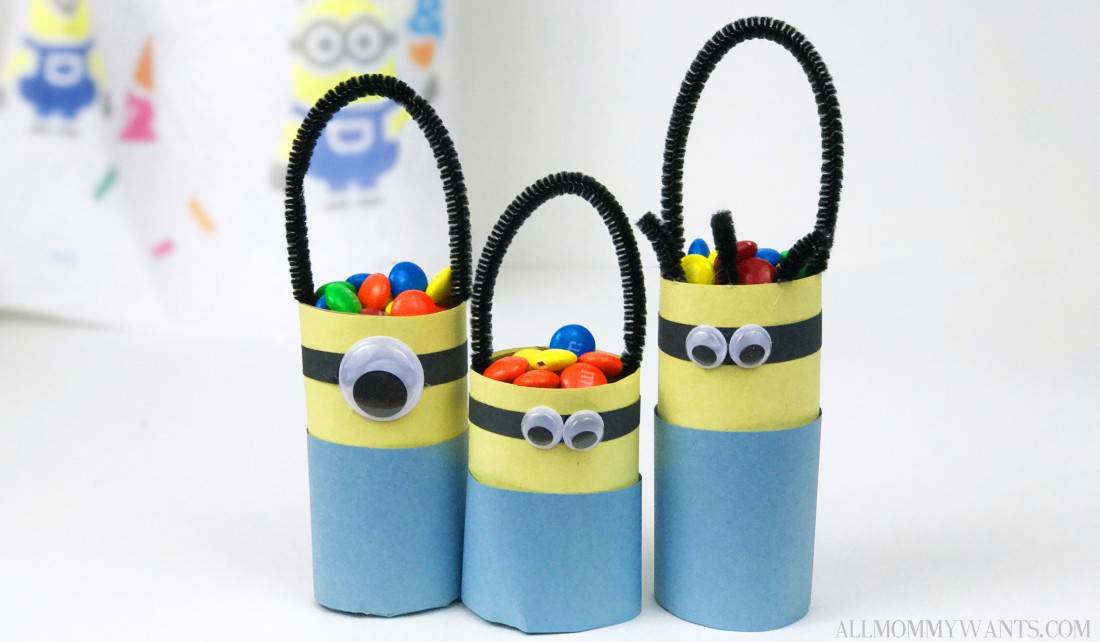 Fill with candy or desired snack and ENJOY!!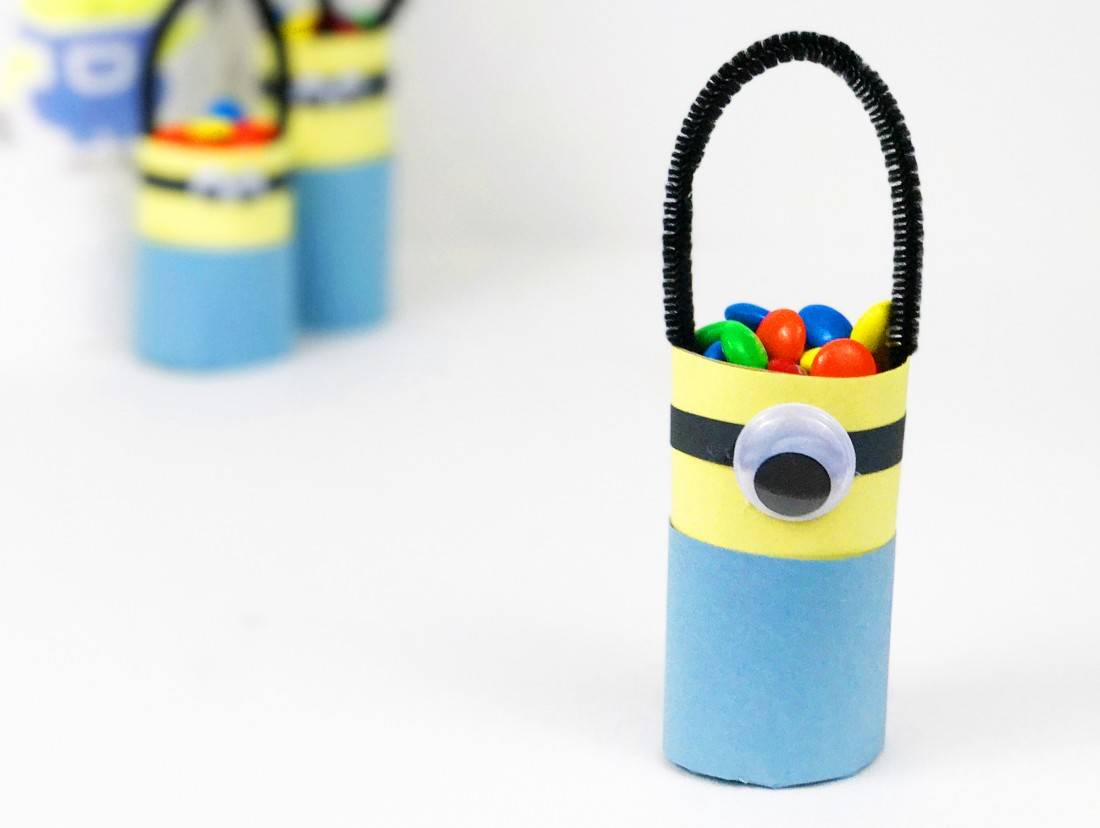 The nice thing about this craft is that kids can do it! Just make sure to either use glue sticks or supervise the use of a glue gun. Cleanup is super easy and FUN with Bounty Despicable Me 3 prints. Kids can do it all themselves and not use a ton of paper towels since they are Select-a-Size!
Find Bounty with Despicable Me 3 Prints at most places where Bounty is sold!
Thank you to Bounty for sponsoring this post. All opinions are 100% my own.