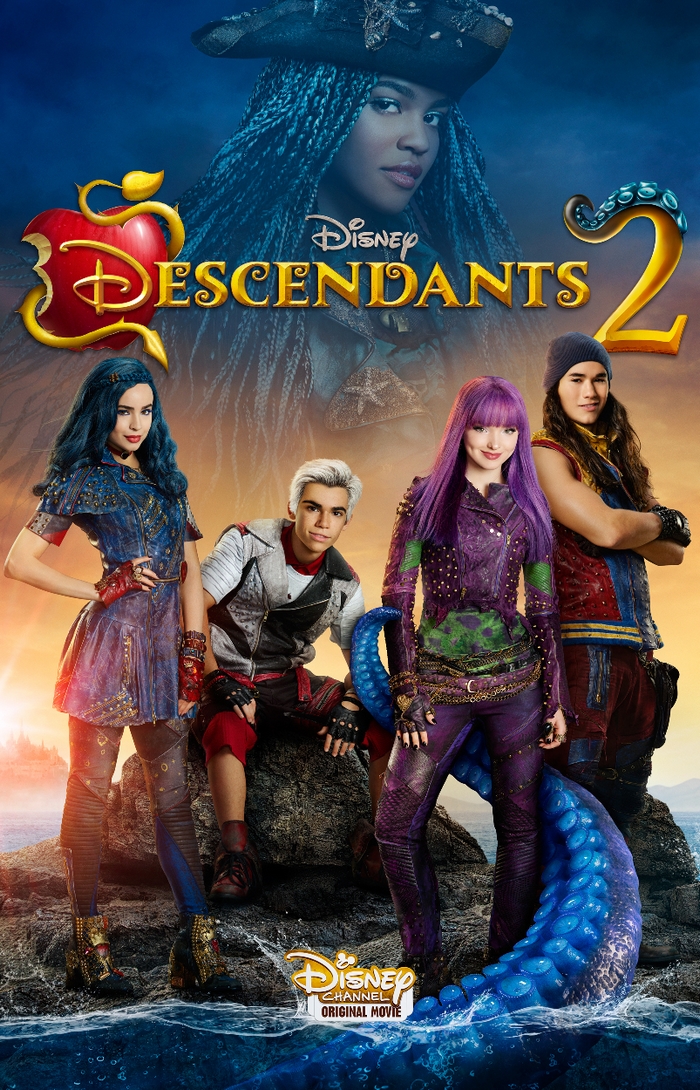 Descendants was such a HUGE hit back in 2015 that I know I am not the only one who hums "Rotten to the Core". Now you have a new song from Mal, Evie, Carlos, and Jay – "Ways to Be Wicked"!
That's not all. The official release date of Disney's Descendants 2 has been announced! The cast and Kenny Ortega officially announced the date – Friday July 21st 2017! And that's not all – it will be played simultaneously on 5 different stations:
Disney Channel
Disney XD
Lifetime
ABC
Freeform
Meet the NEW Cast
We still have our favorites coming back – Dove Cameron as Mal, Sofia Carson as Evie, Cameron Boyce as Carlos, and Booboo Stewart as Jay. We also have the NEWEST cast members…
China McClain as Uma (Daughter of Ursula)
Thomas Doherty as Harry (Son of Captain Hook)
Dylan Playfair as Gil (Son of Gaston)
Keep an eye on All Mommy Wants because I will be sharing EXCLUSIVE interviews with the cast plus Kenny Ortega!
In "Descendants 2," the story deepens as the Villain Kids (AKA "VKs") – Mal, Evie, Carlos and Jay – continue to try to find their place in idyllic Auradon. When the pressure to be royal becomes too much for Mal, she returns to her rotten roots on the Isle of the Lost where her archenemy Uma, the daughter of Ursula, has taken her spot as self-proclaimed queen of the run-down town. Uma, still resentful over not being selected by Ben to go to Auradon Prep with the other Villain Kids, stirs her pirate gang including Captain Hook's son Harry and Gaston's son Gil, to break the barrier between the Isle of the Lost and Auradon, and unleash all the villains imprisoned on the Isle, once and for all.
MORE NEWS
This Monday (5/1) on Dancing with the Stars, the stars of Descendants 2 will perform a medley featuring "Rotten to the Core" from the first movie and the latest high-energy pop-rock anthem, "Ways to Be Wicked" from their upcoming Disney Channel Original Movie! Don't miss it!
be sure to tune in July 21st to see Descendants 2! Check out the trailer below: