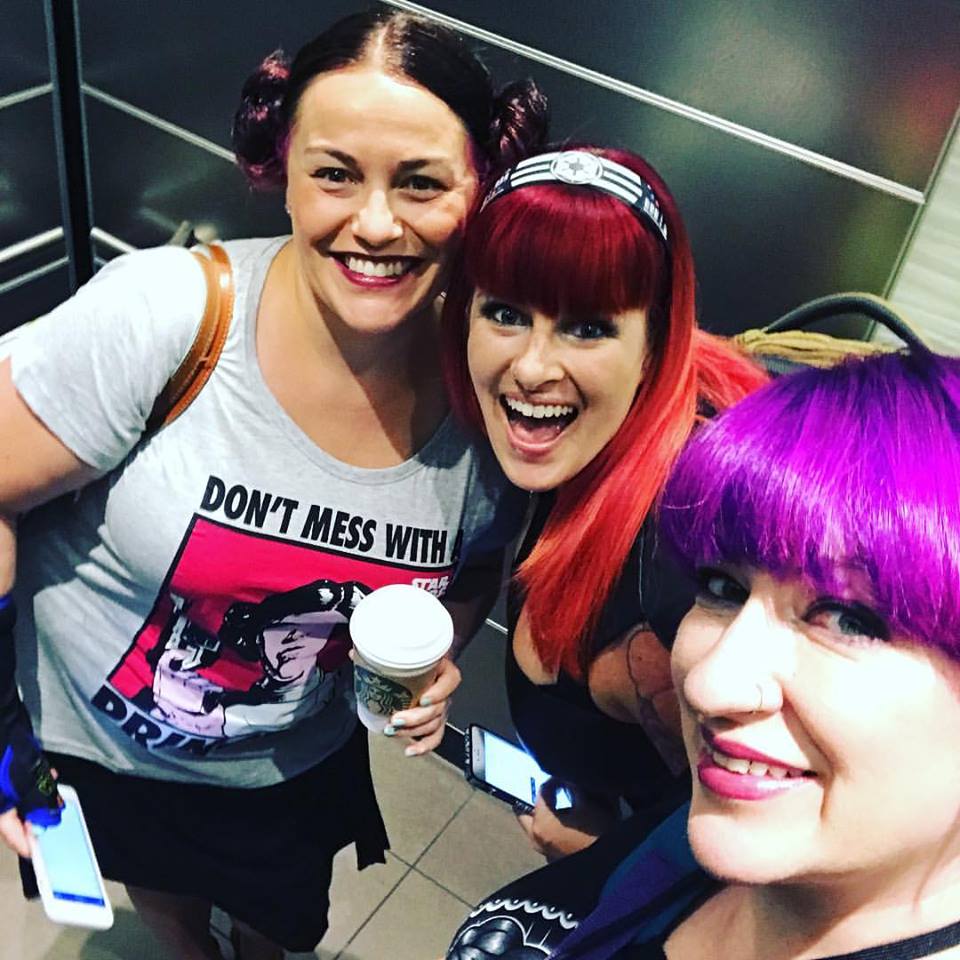 I got back LATE Sunday night from a whirlwind of events and excitement called the D23 EXPO. I had never been before but WOW, I will definitely need to go again!
D23 Expo is for the ultimate Disney fans to experience all things Disney. It's like the Comic-Con for Disney die-hards. There is where the cream of the crop gather for new news, fantastic guest appearances, and the best cosplay out there.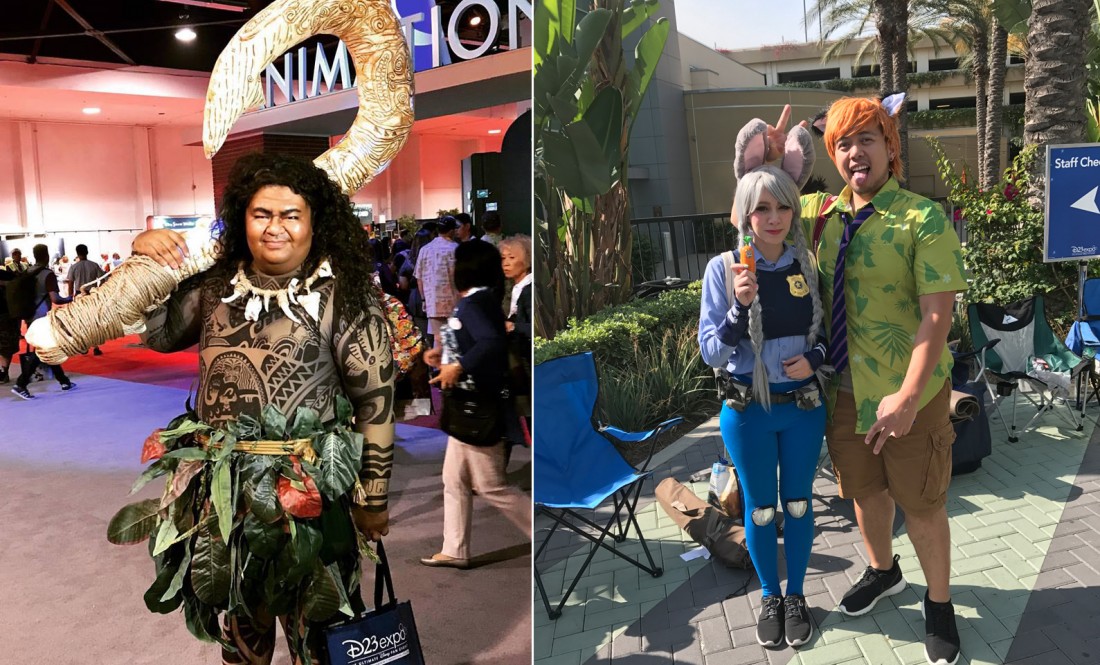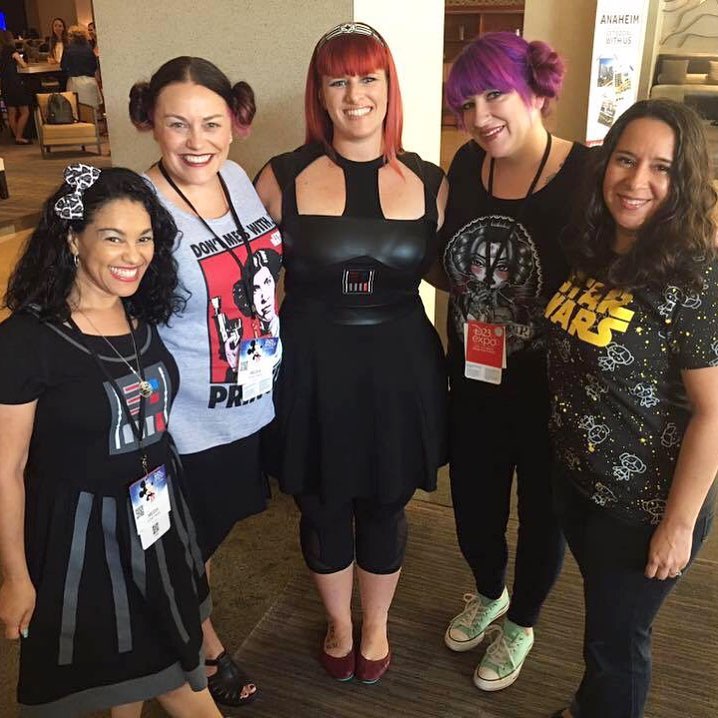 While at D23 Expo I got to sit in on several panels (pro-tip – make SURE you try to get into the Live Action and Animation panels. It's hard to do but not impossible). These are the events that introduce the new movies coming up. This year there were several announced: a live-action version of Dumbo directed by Tim Burton, new sneak peeks for The Lion King, Mary Poppins Returns, and Avengers: Infinity War, and some very exciting animated film news with The Incredibles 2 and Frozen 2. These panels are NOT to be missed.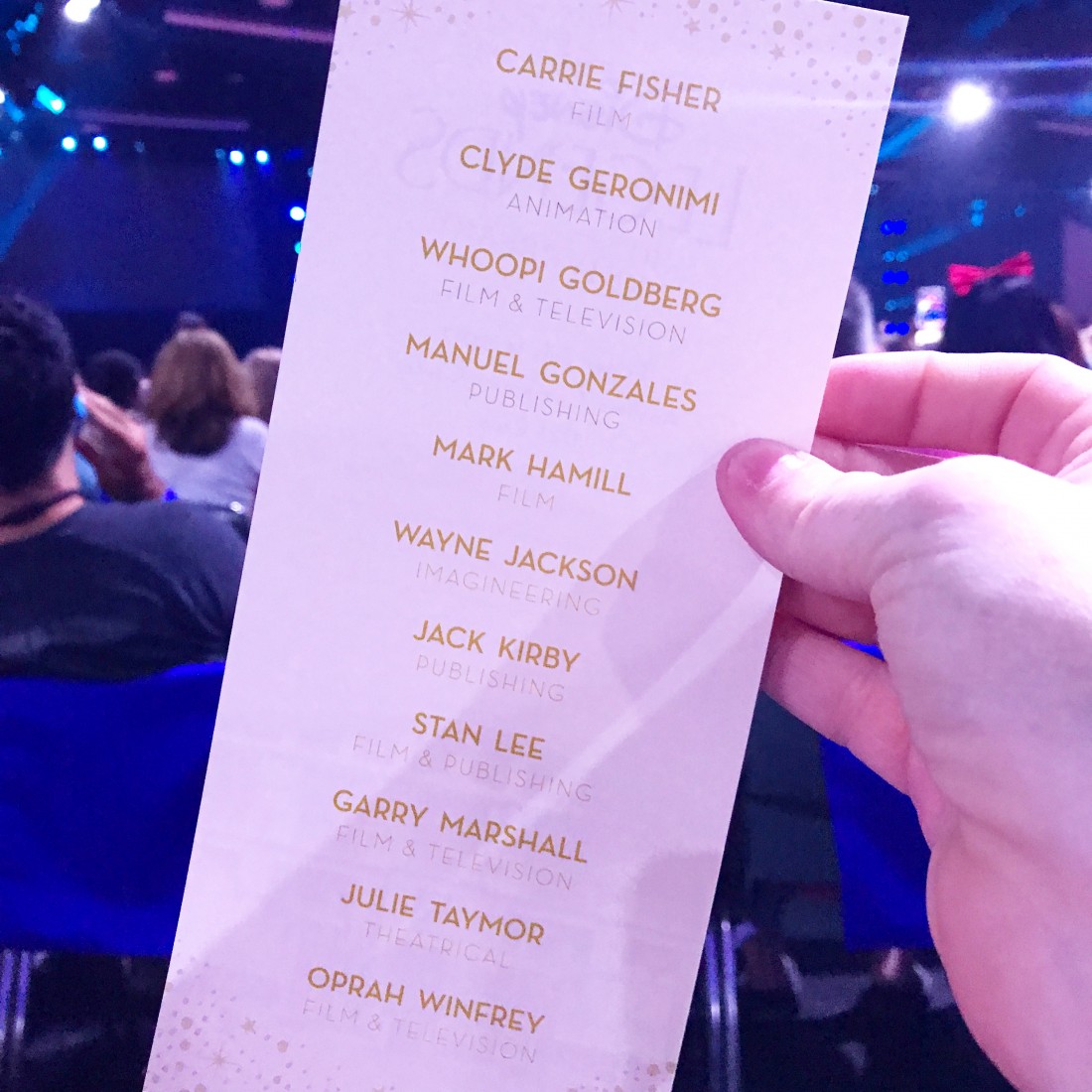 I also got to experience the Disney Legends ceremony. Disney celebrates and honors those who have put in so much to the Disney family through film, television, and parks and this year was no exception to the talented recipients who include:
Carrie Fisher, Film
Clyde Geronimi, Animation
Whoopi Goldberg, Film & Television
Manuel Gonzales, Animation
Mark Hamill, Film
Wayne Jackson, Imagineering
Jack Kirby, Publishing
Stan Lee, Film & Publishing
Garry Marshall, Film & Television
Julie Taymor, Theatrical
Oprah Winfrey, Film & Television
The poignant tributes were tearjerkers – Carrie Fisher and Garry Marshall recently both passed away and their segments were inspiring. One quote from Garry Marshall sticks with me: "I can't change the world, but I can change someone's day". That might be my new mantra.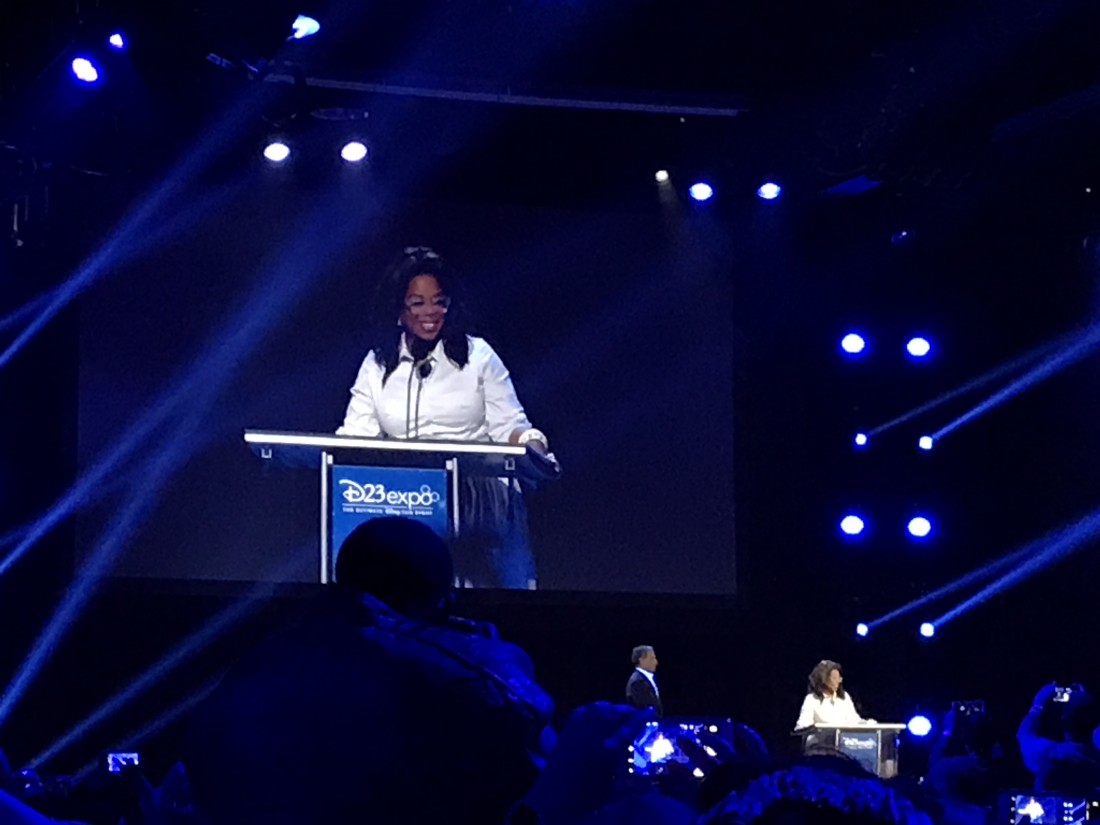 Oprah was there onstage (!!!) accepting her award. I still can't believe I was in the same room as her… Stan Lee, who recently lost his wife, came onstage himself to accept his Legend status and was so inspiring to listen to. He loves his work, loves his fans and it shows.
Mark Hamill was his usual self – if you know anything about him you'd know he is a super friendly, very easy to like kind of guy. He has such wit and spark. Whoopi Goldberg even wore Minnie Mouse shoes (she loves her shoes) from Irregular Choice.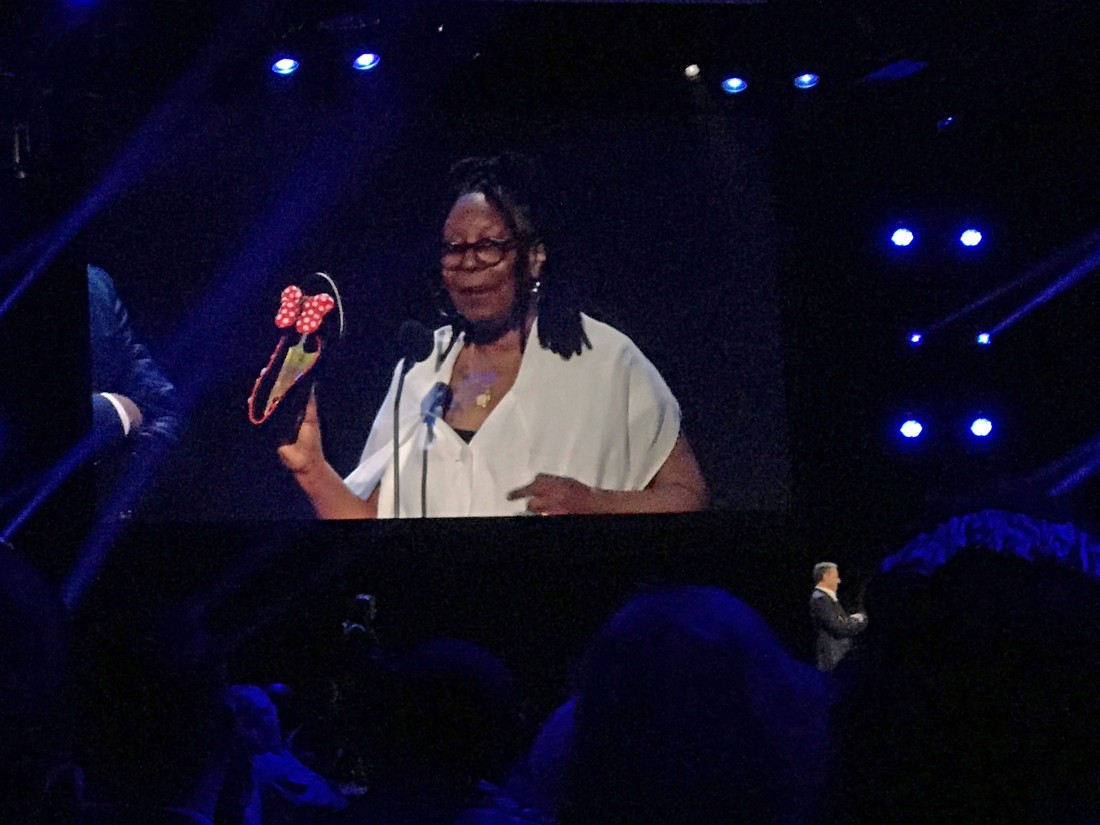 Another awesome stop was A Pirates Life For Me exhibit, where we got a private viewing of all things Disney Pirates. We were given a full walk-through of the 12,000 foot space courtesy of Rebecca Cline who heads up the Disney Archives.
We got to check out firsthand the costumes from all of the Pirates of the Caribbean films, retired puppets and sets from the Pirates of the Caribbean ride at Disneyland, and some really cool storyboards and cels from all things pirate.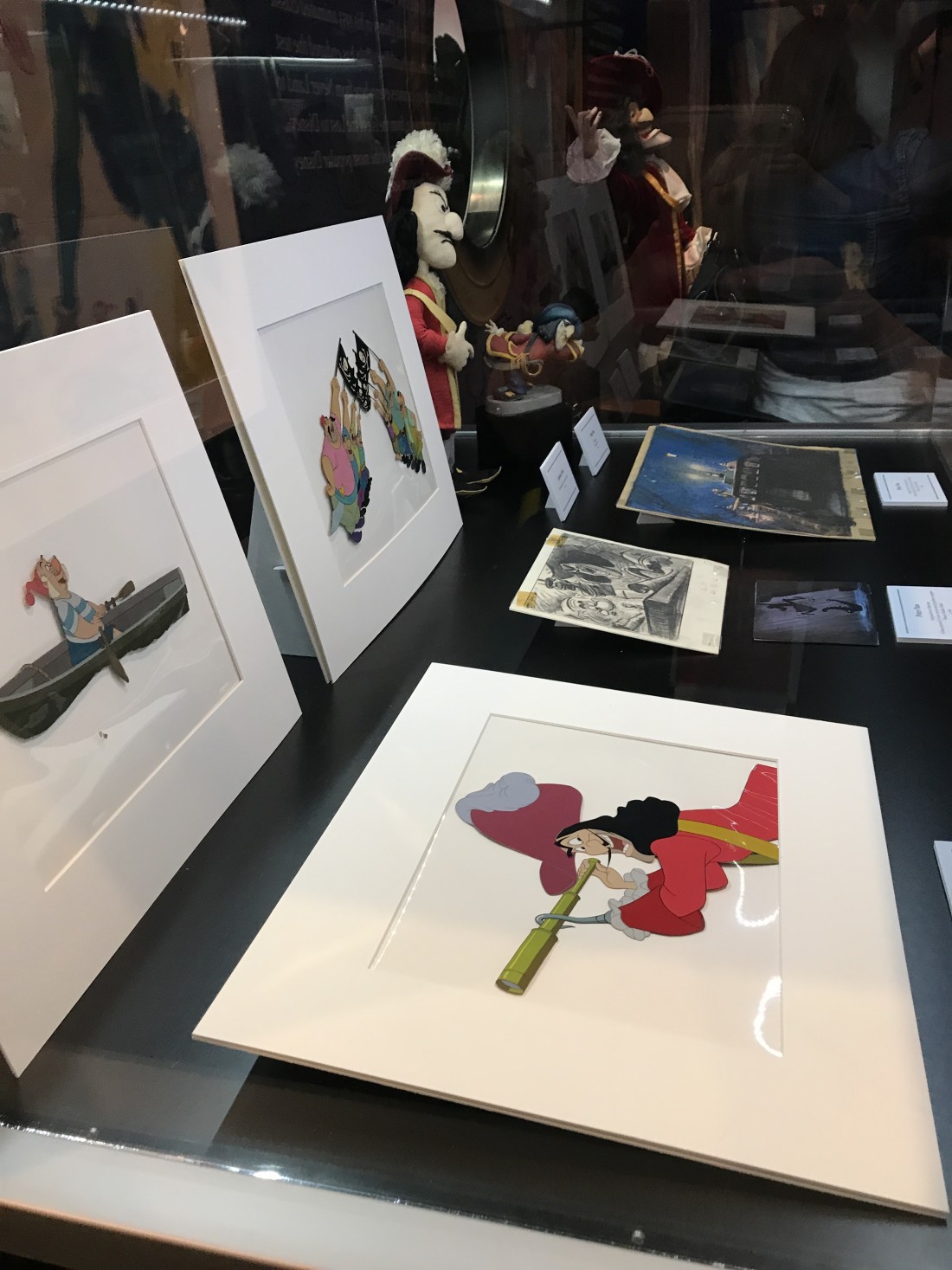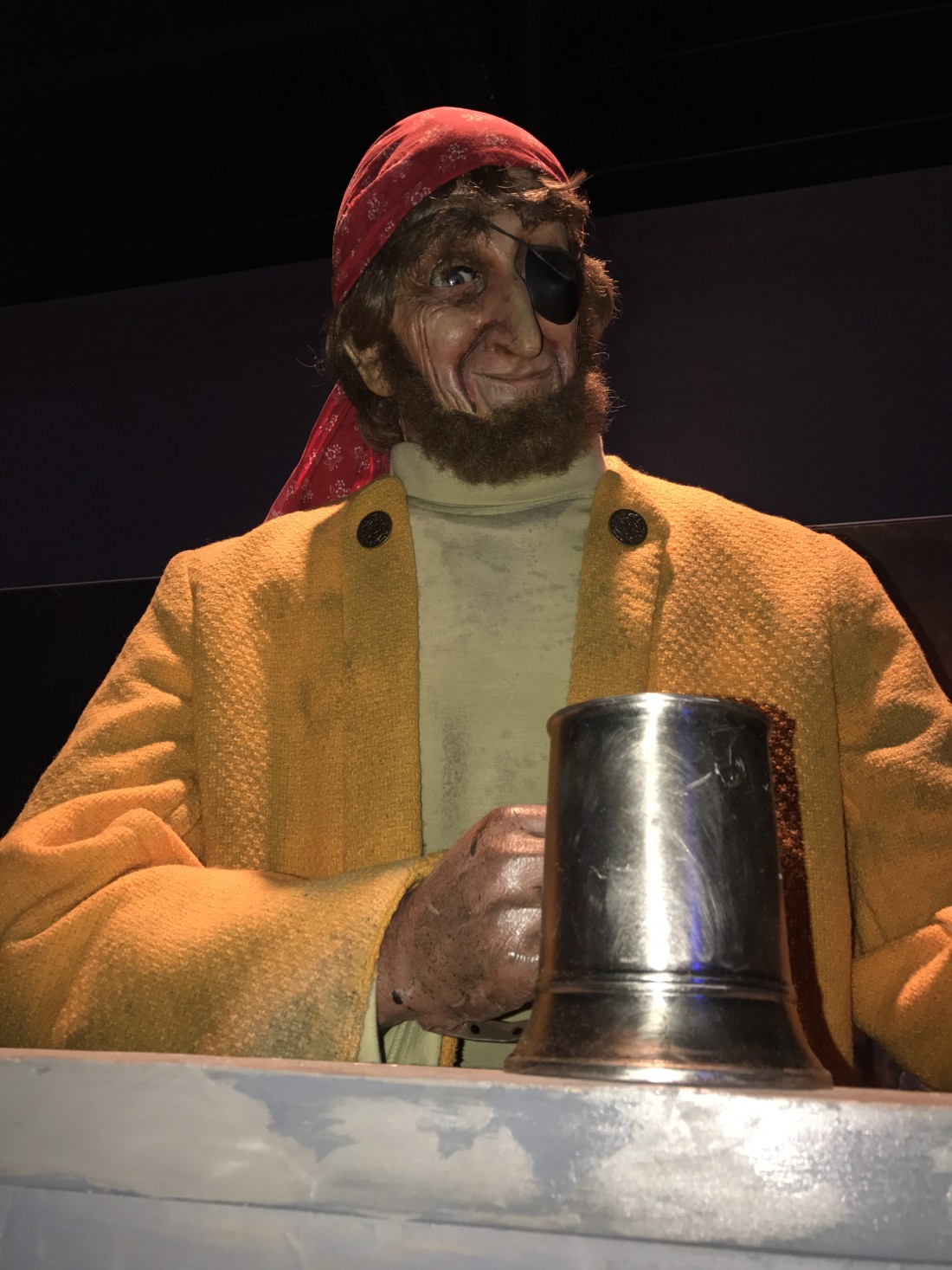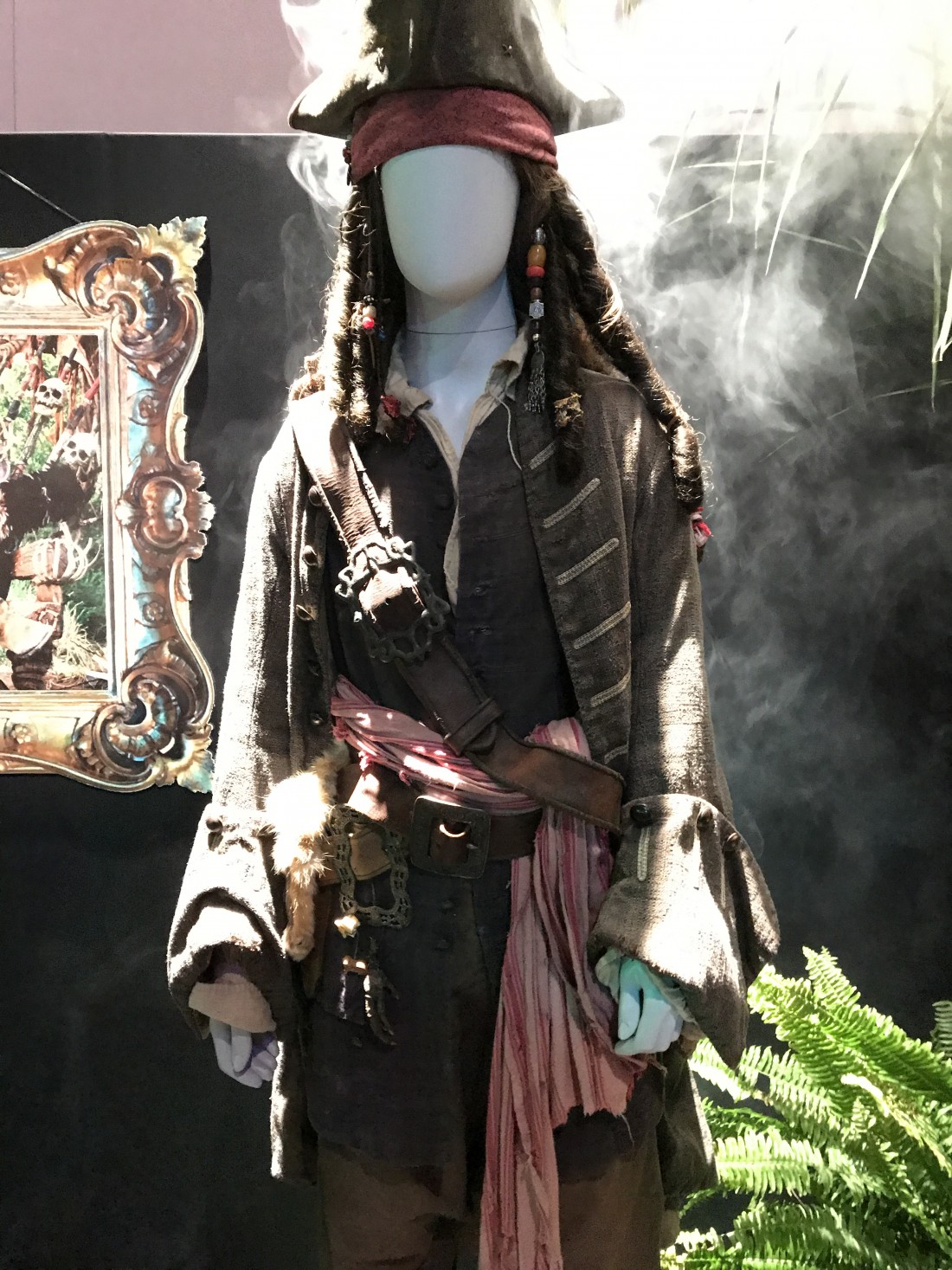 The Disney Music Emporium was super fun too – don't miss that! You will see (and buy) some really cool picture disks.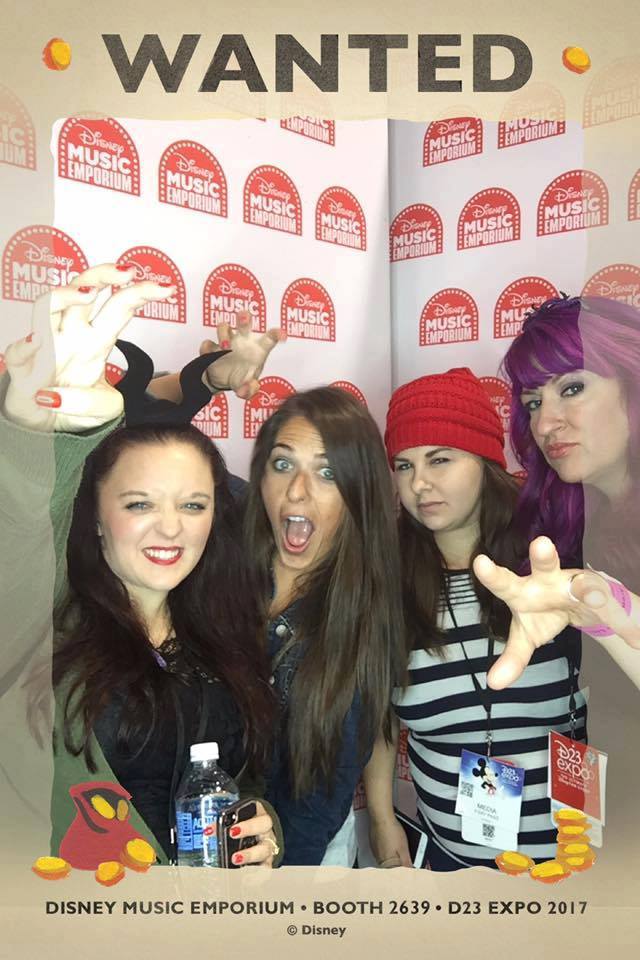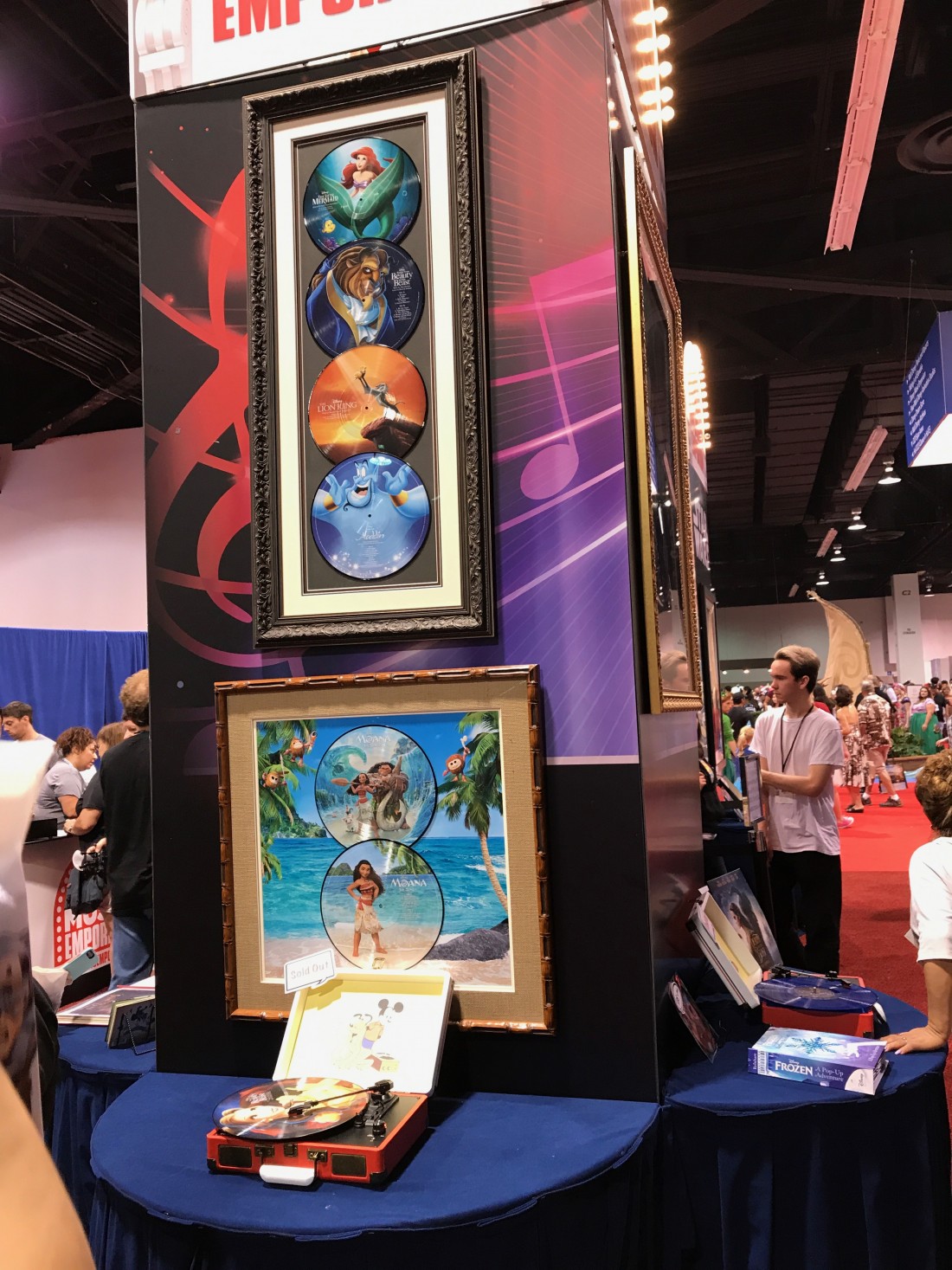 One of my favorite parts of D23 Expo was all about The Lion King. Producer Don Hahn and director Rob Minkoff were joined on stage by Ernie Sabella (Pumbaa), Jim Cummings (Ed the Hyena), and Whoopi Goldberg (Shenzi) for a fun-filled look back at making The Lion King 23 years ago. My favorite part was the story of a line that was ad libbed by Nathan Lane (Timon). Check out the video to see the story of "What do you want me to do, dress in drag and dance the hula?"
The event was topped off by a fantastic concert from Disney Legend Alan Menken, who wrote many of my favorite Disney songs, including music from The Little Mermaid, Beauty and the Beast, and Aladdin. And speaking of The Little Mermaid – Alan announced that the live-action version is in production AND he is teaming up with Lin-Manuel Miranda for some NEW music and remastering the original score! That is SO exciting!!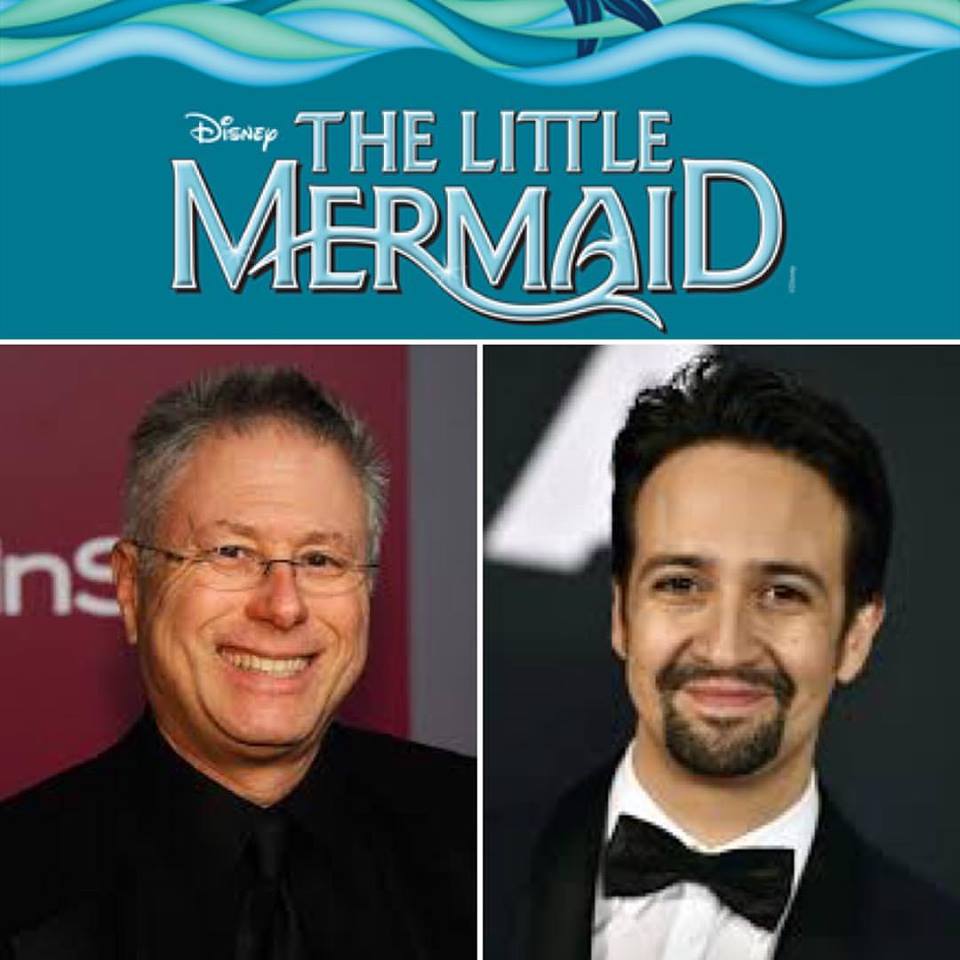 Be sure to plan to go to D23 Expo in 2019!! You won't be sorry!!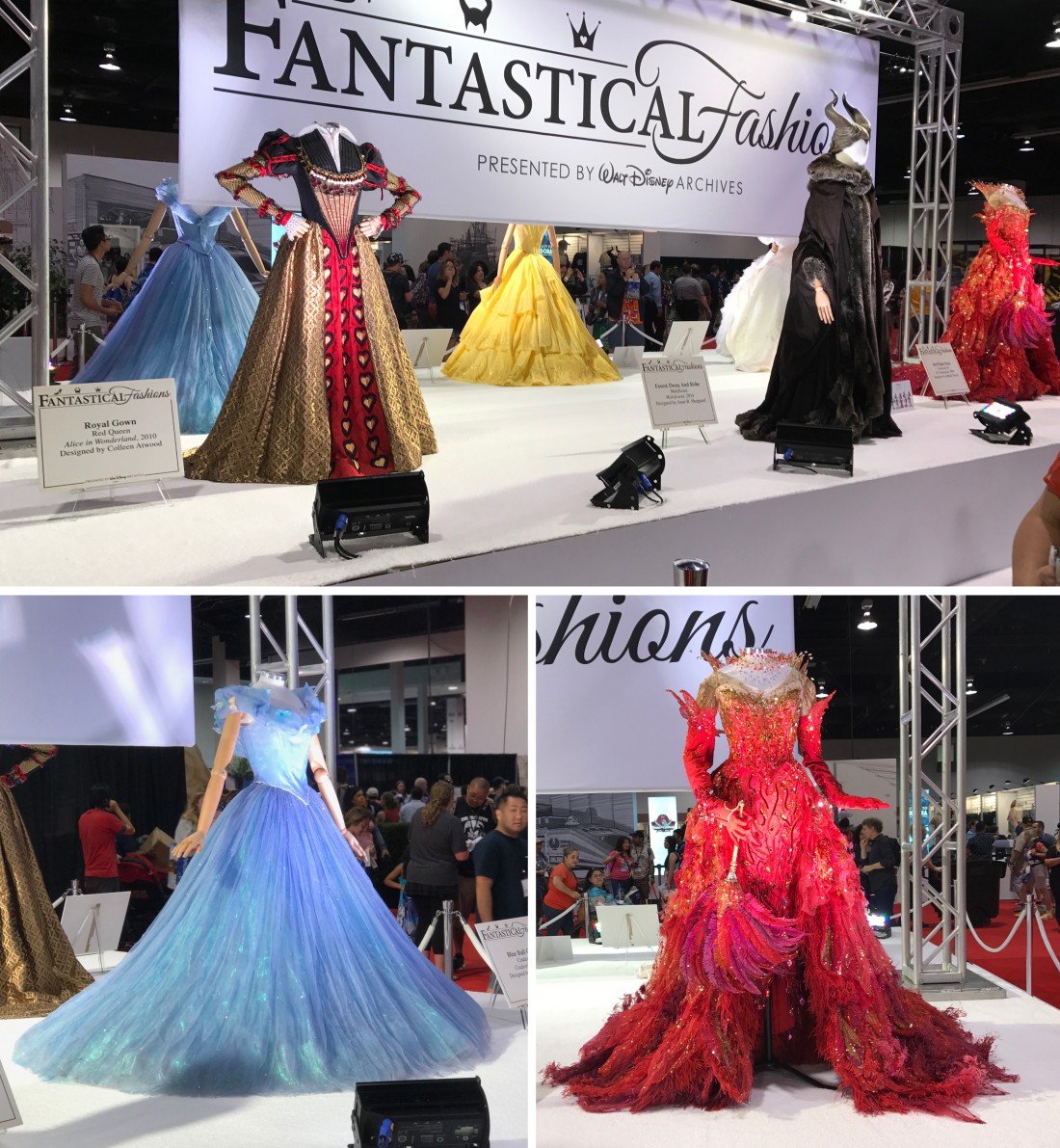 *Thank you to Disney for hosting my trip to Anaheim and D23 Expo. All opinions are my own.