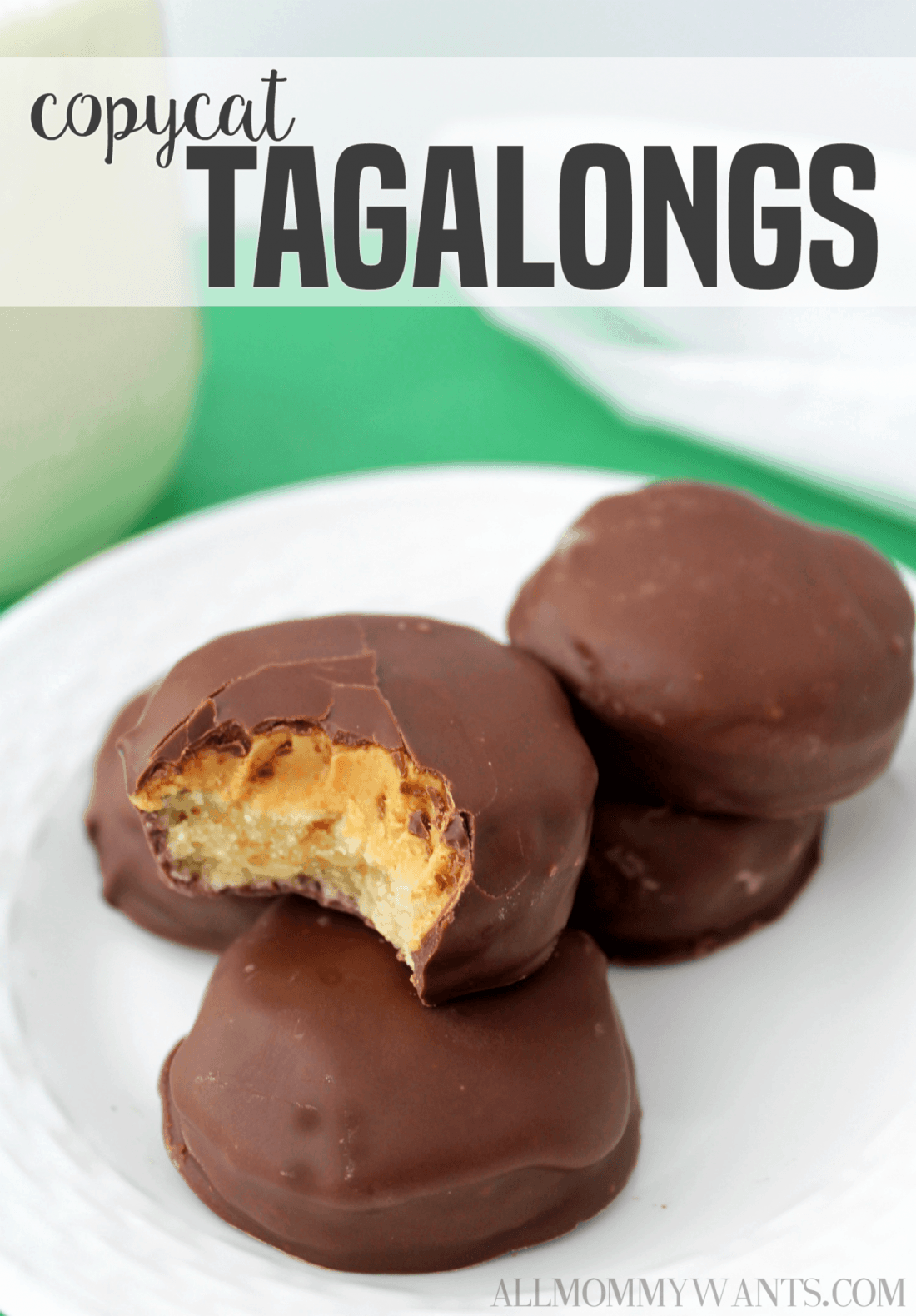 When you have a craving for Girl Scout cookies but don't have any in the house – make your own! I love this recipe for Tagalongs (formerly Peanut Butter Patties) and I know you will too. Best of all – when you make it yourself you can use organic, low fat, or low sugar alternatives to the basic ingredients if you'd like!
Be sure to PIN THIS to your favorite cookie or copyccat board on Pinterest!!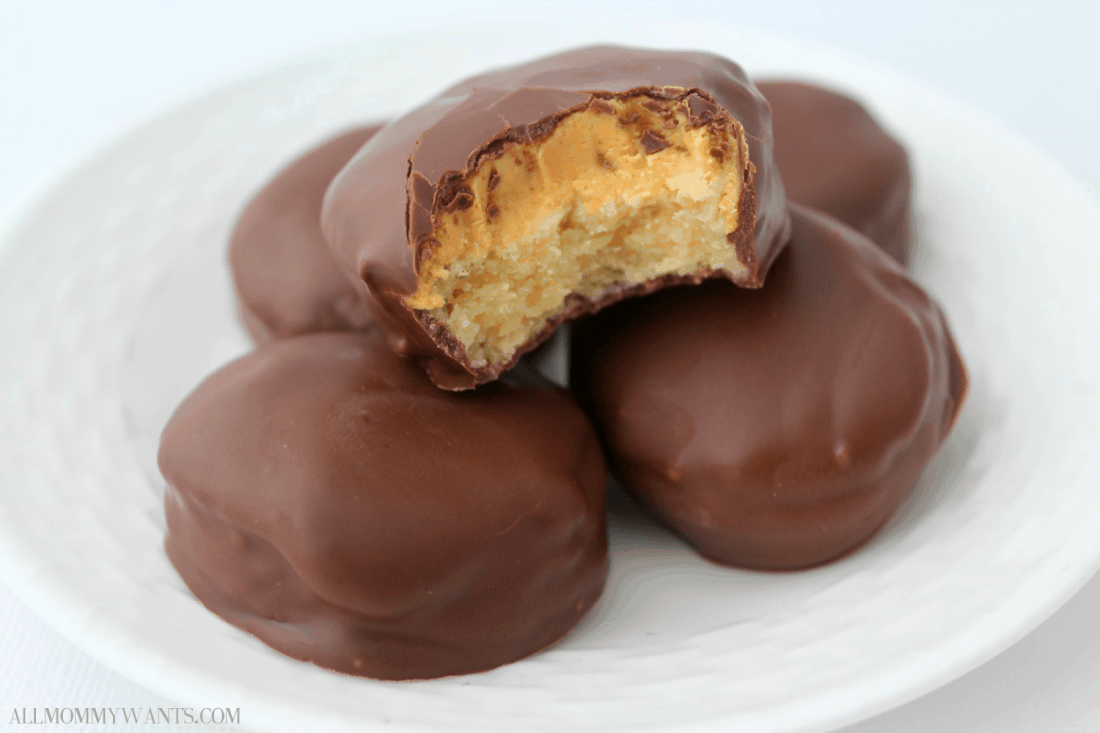 Ingredients:
Peanut Butter Filling:
1 ¼ cup peanut butter

1 cup powder sugar, sifted
Shortbread Cookie:
3/4 pound salted butter, room temperature

1 cup sugar

1 tablespoon pure vanilla extract

3 1/2 cups all-purpose flour
Chocolate Coating:
1 lb. Milk Chocolate for candy dipping
Directions:
Preheat the oven to 350 degrees F.

Start by making the dough for the cookies. Using a paddle attachment on a mixer, mix together the butter and 1 cup of sugar until they are just combined. Add the vanilla. In a medium bowl, sift together the flour and salt if wanted, then add them to the butter-and-sugar mixture. Mix on low speed until the dough starts to come together. If your dough is a little dry try adding 1 Tbsp. of water at a time until the dough comes together. Roll dough into a ball and

wrap in plastic, chill for 30 minutes.

Bake for 14-16 minutes, until the edges begin to brown. Allow to cool room temperature.
Peanut Butter Filling:
While Cookies are baking start the peanut butter filling.

In a small mixing bowl, mix together peanut butter and powder sugar until it's completely blended and no sugar can be seen.

On a cooking sheet, lay wax paper or grease the pan with cooking spray. Place ½ tablespoon of the peanut butter mixture on the prepared pan. I used a cookie dough scooper and it worked great.

Once Cookies are cool

use a spatula, remove the peanut butter from the pan. Place 1 ball in the middle of the shortbread cookie and use a butter knife to spread the peanut butter around the cookie. Repeat with remaining peanut butter balls and cookies.
Chocolate Coating:
Melt Chocolate coating according to package. Once melted use a fork to dip the cookies into the chocolate.

Allow the excess chocolate to drip off the cookies and transferred to wax paper to allow cookie coating to harden.

Enjoy!

☺
Our family agrees these taste JUST like the Girl Scout Cookies…maybe even better!