Coconut Cherry Bomb Macaroons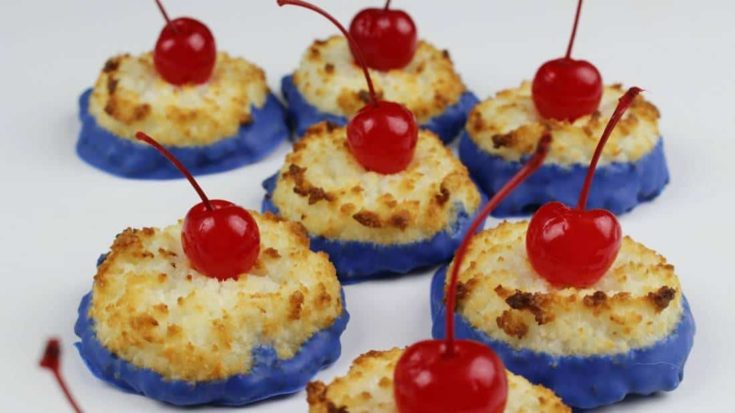 Ingredients
3/4 cup all purpose flour
6 cups shredded sweetened coconut
1 Tablespoon vanilla extract
1 teaspoon almond extract
1 (14 oz) can sweetened condensed milk
1 cup Wilton Royal blue chocolate melts
1 jar maraschino cherries - drained and patted dry
Instructions
Preheat oven to 350°. Line a cookie sheet with parchment paper and set aside.
In a large mixing bowl, add the flour and coconut. Stir until well mixed.
Add both extracts and stir again until well blended.
Add the sweetened condensed milk and with a rubber spatula, mix well to incorporate.
Drop 2 inch rounded, heaping spoonfuls onto the cookie sheet, spacing the cookies about 2 inches apart.
Spray the bottom of a drinking glass with non stick spray and use it to flatten the cookies ever so slightly.
Bake for 12-15 minutes or until golden in color and the coconut is lightly toasted.
Cool on the cookie sheet for 5 minutes before transferring to a wire rack to completely cool.
Line a cookie sheet with wax paper and set aside.
In a double boiler, melt the blue chocolate candies by stirring until completely melted.
Pour the melted chocolate into a shallow dish and dip the bottom of each cookie into the mixture. Place on the cookie sheet to allow the chocolate to harden.
Using your index finger, gently press down into the center of each cookie. Dab a small amount of melted chocolate onto the bottom of each cherry and place into the hollowed center.
ENJOY!!
Don't forget to PIN THIS POST to share on Pinterest!
One of my favorite cookies is a coconut macaroon. I love the light crunch of the coconut that toasts on the outside while keeping soft on the inside. And I love coconut, I could eat it all day! These Cherry Bomb Macaroons are perfection for Memorial Day or 4th of July – OR you can use any color chocolate to make them your own fun style! They are incredibly easy to make too!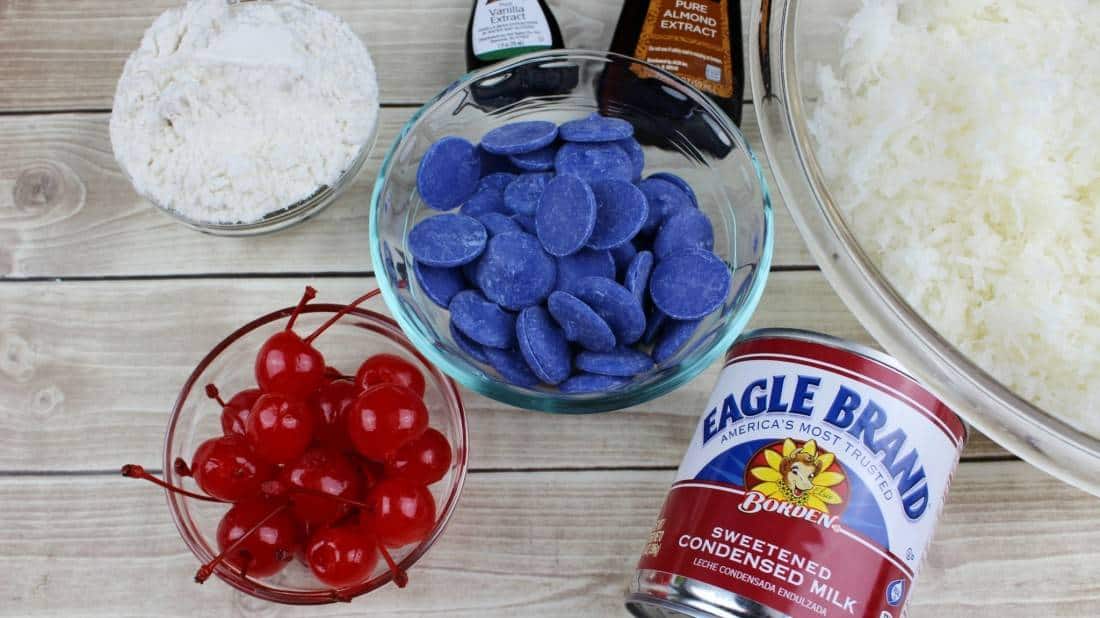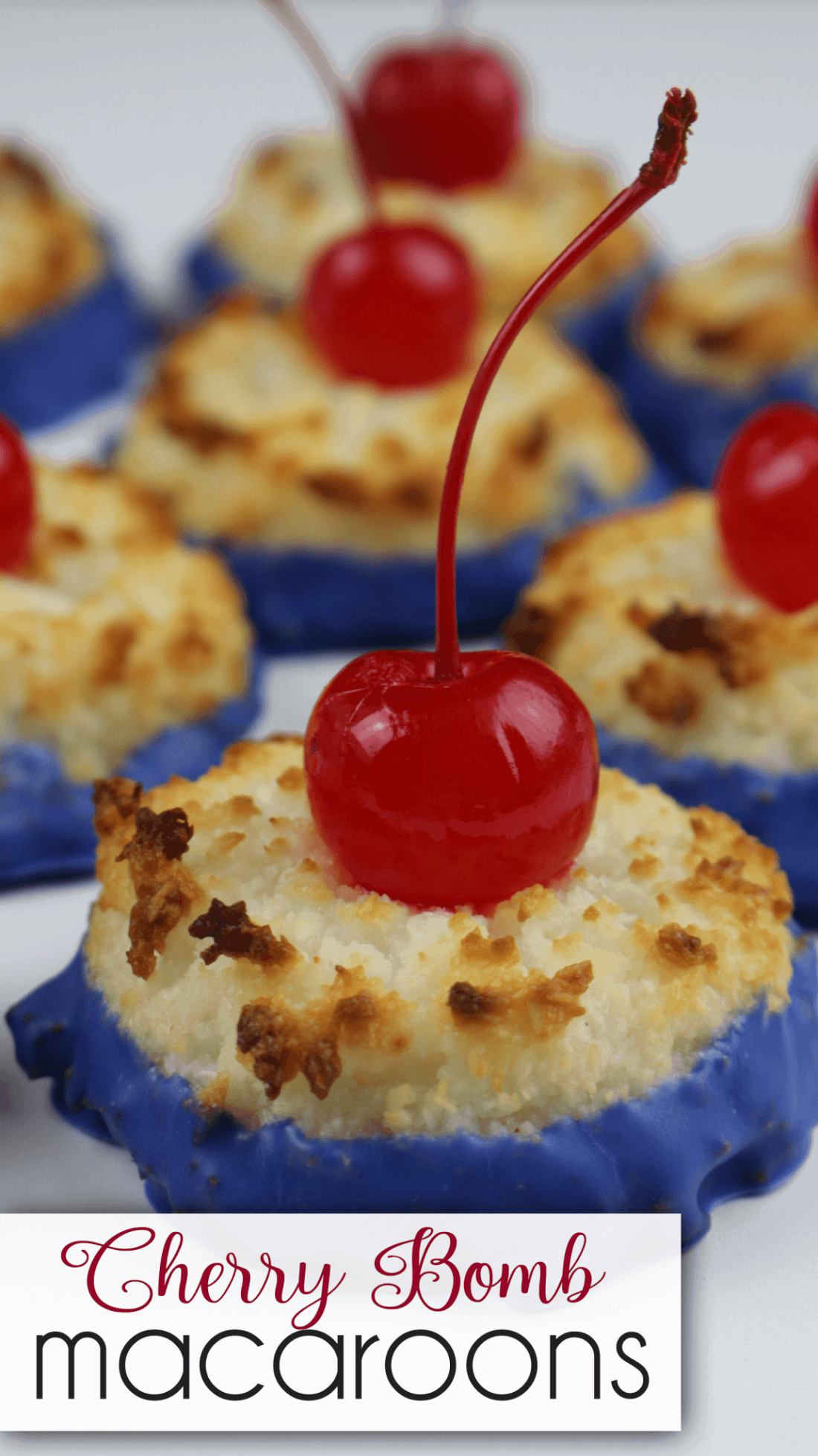 Don't forget to PIN THIS POST to share on Pinterest!