*this post is sponsored by Pocky

OMG aren't these adorable??
The next outdoor theme party you have (Girl Scouts, Boy Scouts, summer party!) would be even more fun with these Campfire Cupcakes using Pocky Snacks. You can either make them ahead of time or have it be a fun activity for your little campers. Here's details on how to make them, including a video, PLUS more information on Pocky and where to find it!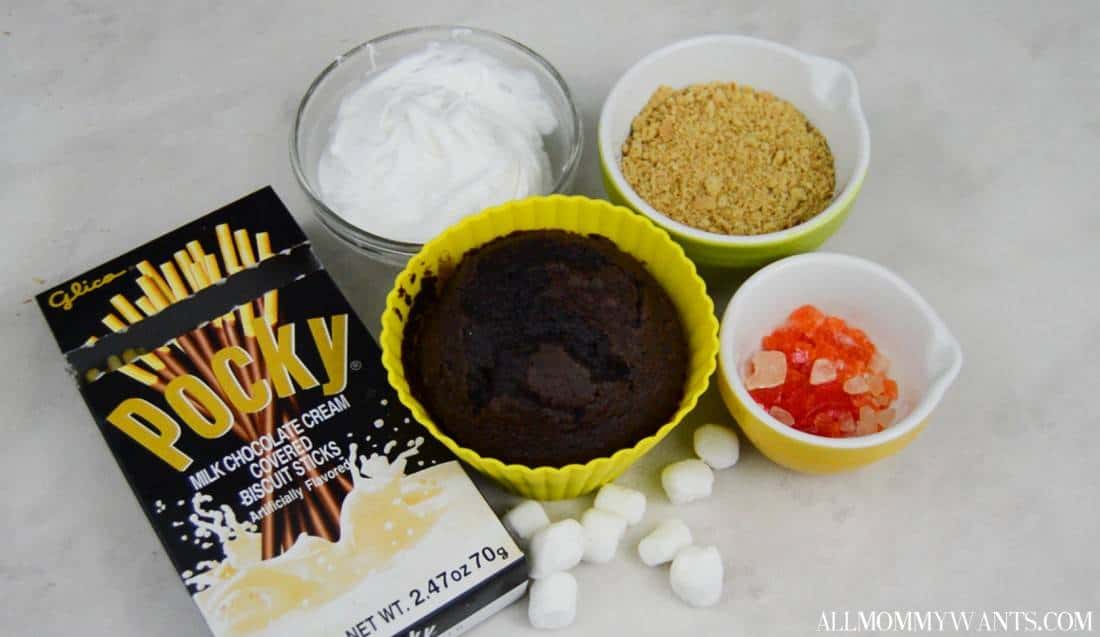 (P.S. these jumbo silicone baking cups are AMAZING)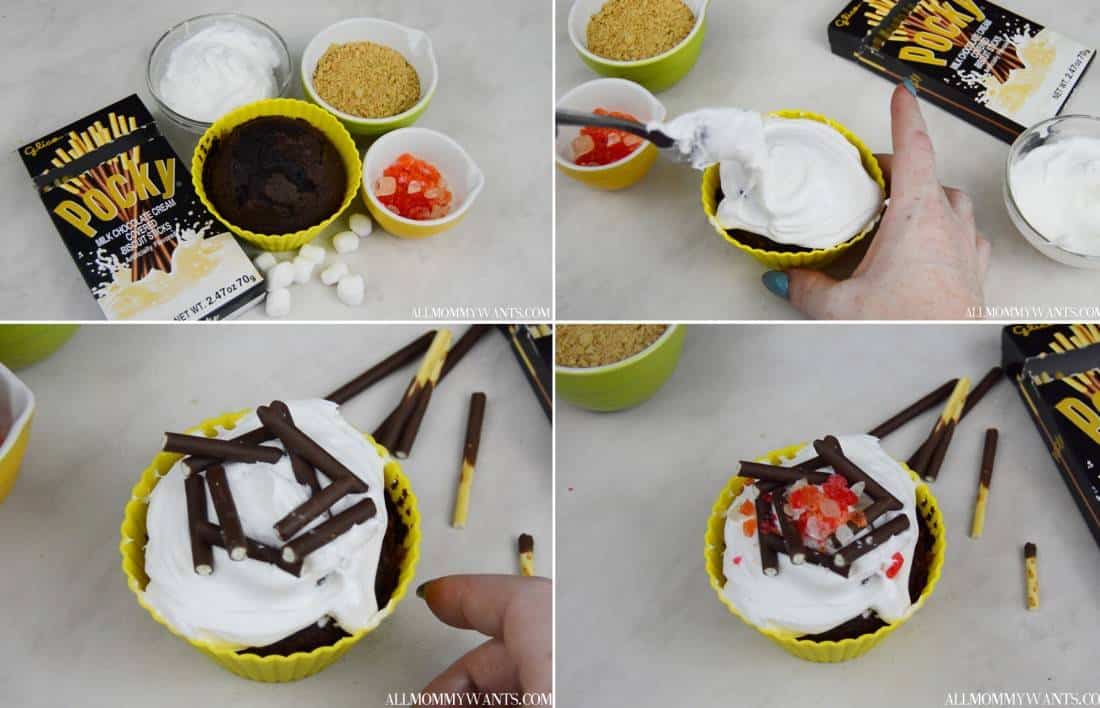 Campfire Themed Cupcakes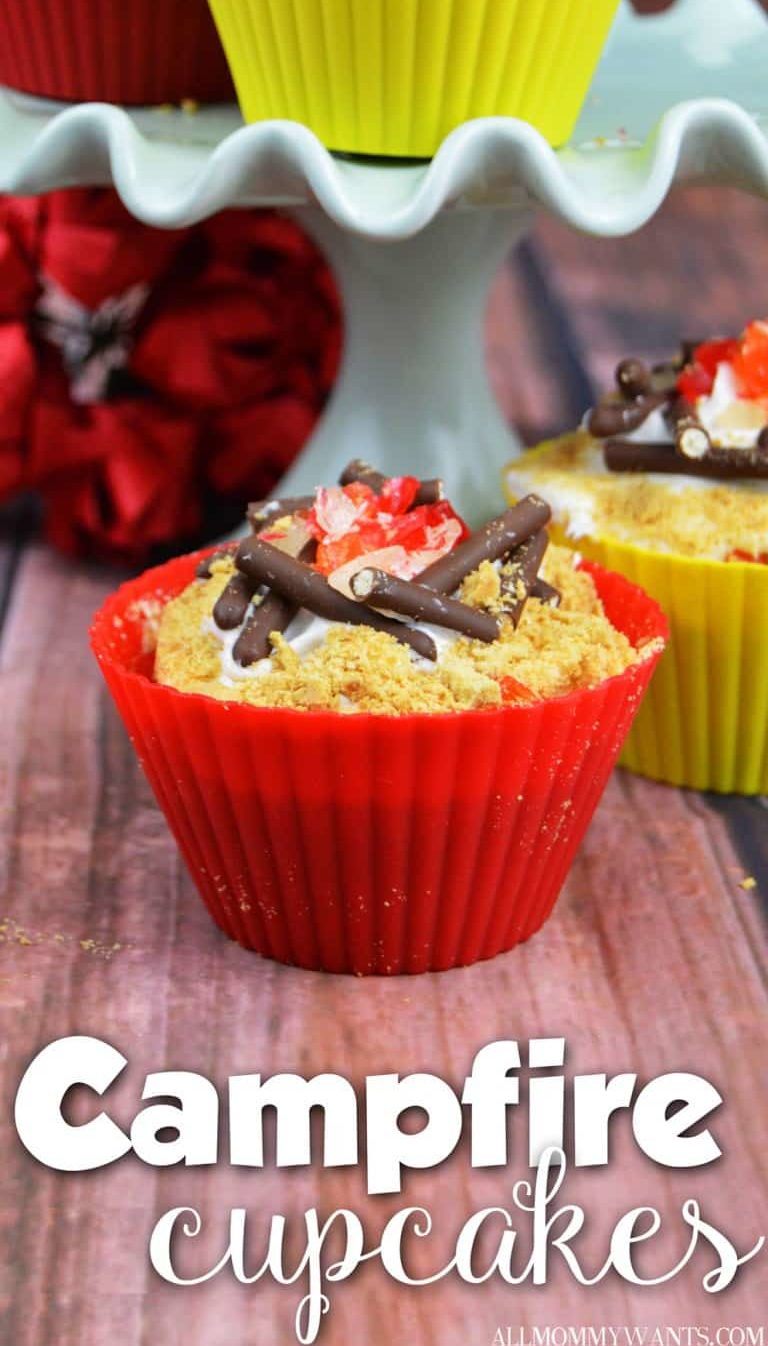 Ingredients
chocolate cupcakes from your favorite mix or recipe
buttercream or marshmallow frosting
Chocolate dipped Pocky Sticks (find in the international aisle at your grocery store)
red, orange, and yellow or white hard candy (such as Lifesavers), coarsely crushed
graham cracker crumbs
mini marshmallows (optional)
Instructions
Frost cupcakes
Break apart about 4-5 sticks Pocky for the "logs" and arrange them in a "firepit".
Sprinkle crushed hard candy in the center of the "logs" for the fire.
Surround the fire pit with graham cracker crumbs as "sand".
Optional - use 1/2 of a Pocky Stick as a marshmallow roasting stick! Push a mini marshmallow onto stick as an added little bit of deliciousness and fun!
If you love this please share it!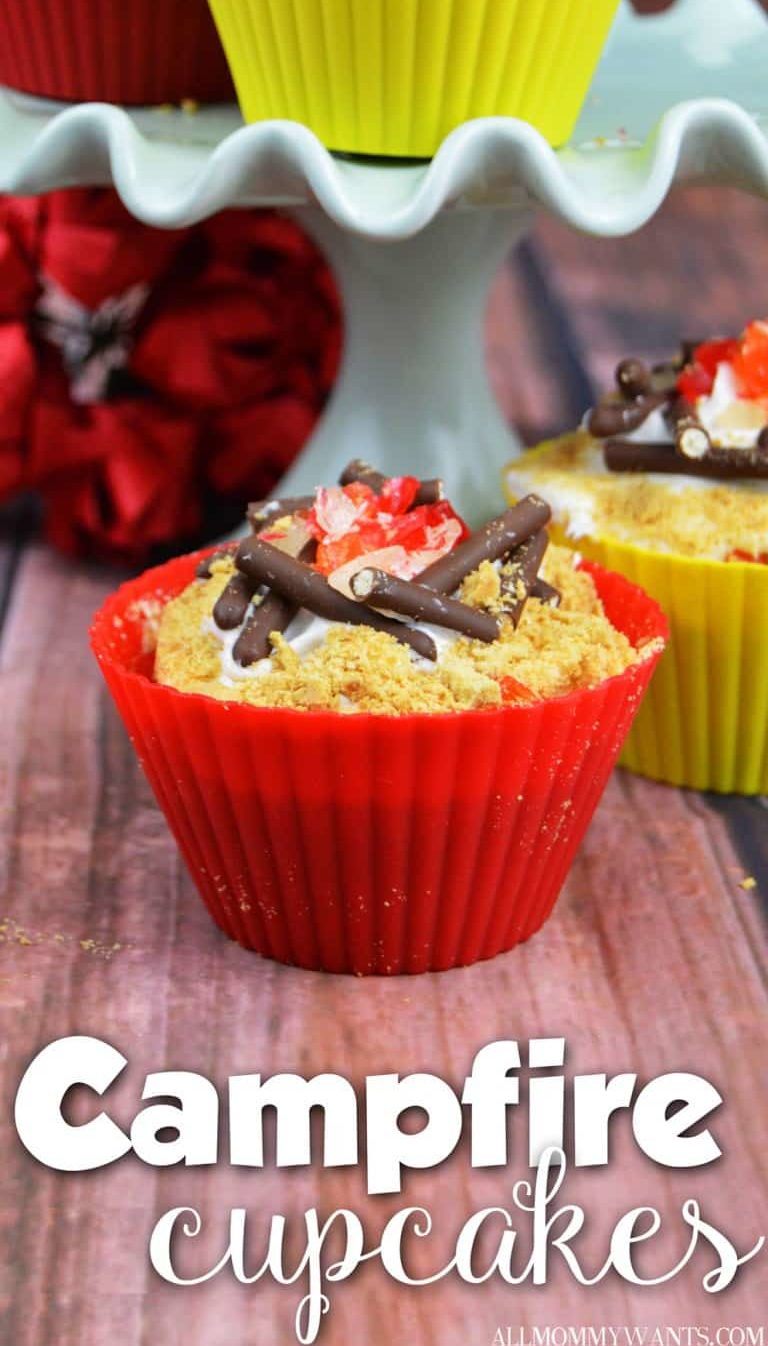 Pocky /ˈpɒki/ is a Japanese snack food produced by Ezaki Glico. Pocky was first sold in 1966, and consists of chocolate-coated biscuit sticks. It was named after the Japanese word pokkin. Pocky is available in the international section of grocery stores nationwide and at specialty stores such as Cost Plus World Market. Also available on Amazon!