Oh what's that? You can customize your own droid now?
You heard that right. For the first time EVER Disney and Lucasfilm gave the OK to make your own droid. littleBits is the lucky brand to be able to bring that to you and for the first time – starting today – you can build a droid of your own with the Star Wars Droid Inventor!!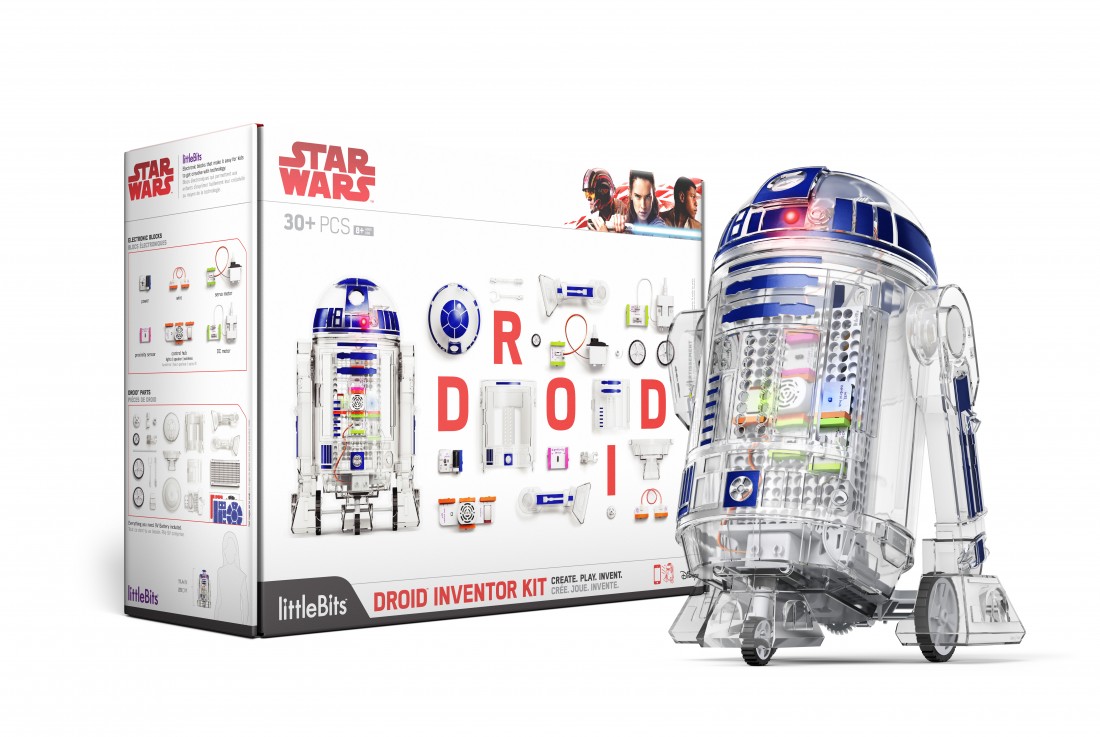 The littleBits Droid Inventor Kit allows you (or your son or daughter) to build an R2 and teach it to do cool missions. Add modular pieces, stickers, reconfigure to make a whole new droid. Your buddy can do some awesome things like follow your simple commands or give it a bit more complicated mission.
Putting it together was pretty easy – all of the instructions are on the Droid Inventor app. Follow them and your R2 unit will be built and ready in no time.
While we are still learning what he does, we are having so much fun with our droid. Commanding him from my iPhone has been super fun – I even had my droid deliver notes to the kids! There are a TON of great features we can't wait to dive into – and I am already working on changing my little guy up to match my own style.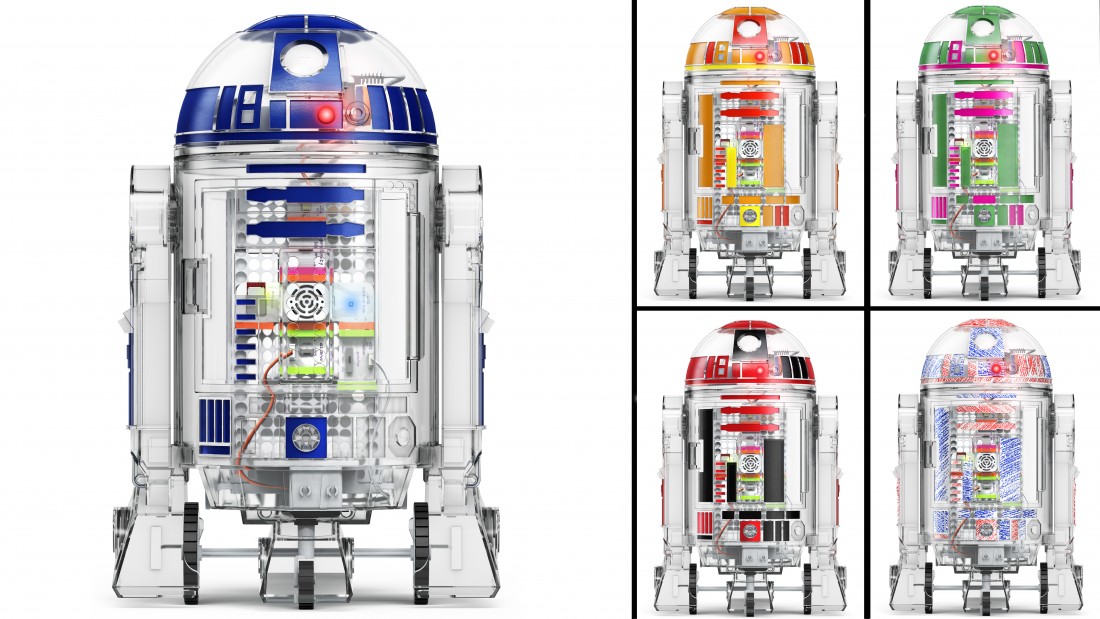 littleBits Droid Inventor Kit retails for $99.95 and can be found on Amazon, at Walmart, and other select shops. While it is intended for ages 8 and up, I am finding my 7 year olds are having a lot of fun with it!
Check out the video I did of how EASY the littleBits Droid Inventor Kit is to put together!
The littleBits Droid Inventor Kit
For the first time ever, kids can create their own custom Droid™ and bring it to life! Using littleBits electronic blocks and the free Droid Inventor app, they'll teach their R2 Unit new tricks and take it on 16+ missions. Then kids can level-up their inventor expertise and reconfigure their Droid to give it new skills, or design any Droid they can dream up. The kit comes with everything kids need to create and customize their R2 Unit straight out of the box. Initial assembly is easy with step-by-step instructions to create their Droid, and control it in Drive Mode, Self-Nav, Force™ Mode, and more. After mastering their Droid Inventor skills, kids continue on to challenges that spark creativity and get them inventing brand-new Droids.
FEATURES
* Comes with 6 Bits, 20 Droid parts, 3 sticker sheets, and the free littleBits Droid Inventor app
* Free Droid Inventor app with step-by-step instructions and video tutorials guides kids through creating and customizing Droids
* App includes challenges to promote creativity and customization using household items
* 16+ activities and missions in the app to keep kids playing day after day
* The R2 Unit runs in Drive Mode, Force Mode, Self-Nav, and more
* Comes with 20 authentic R2 Unit sounds from the Star Wars films
* littleBits electronic blocks & Droid parts can be reconfigured in different ways to create brand-new Droids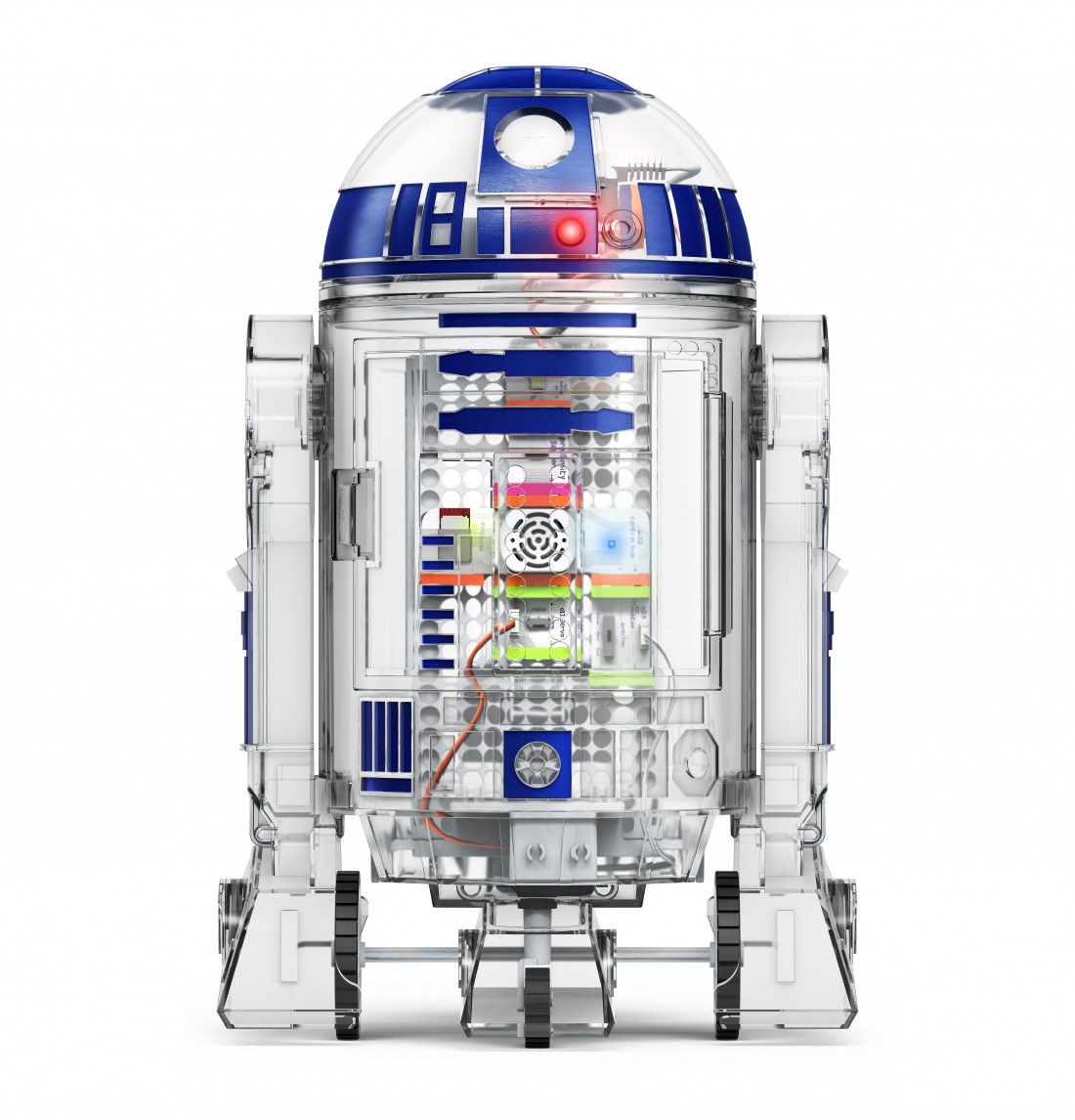 *thank you to littleBits for sending the Droid Inventor Kit my way. All opinions are 100% my own.