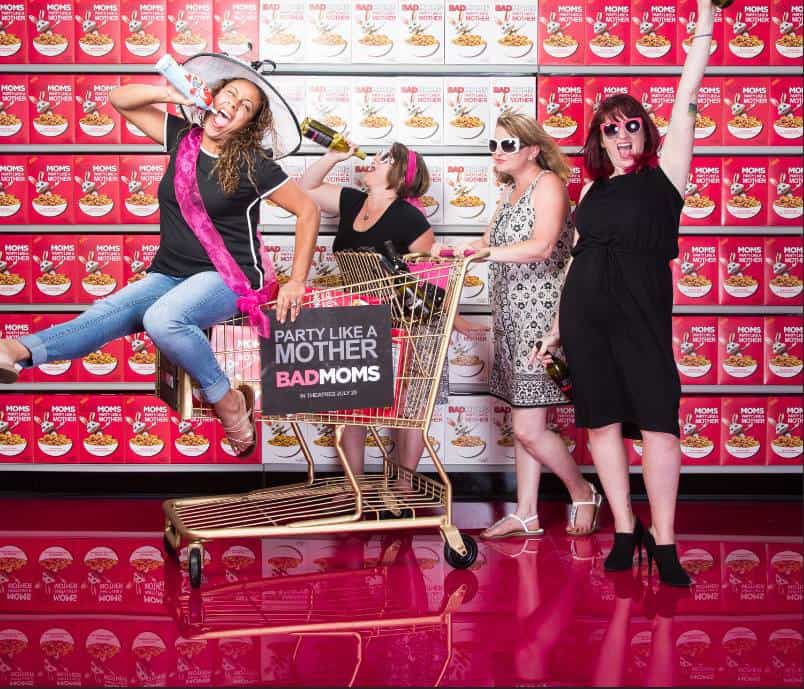 Ever want to just stop? Like a child in the middle of a grocery store who decides to have a crying-red-eyed- sit-in because you wouldn't buy Popsicles? To just say fuck it all (sorry mom) and let the kids fend for themselves for a while?
Then you need to see Bad Moms (In theaters July 29th). You'll get my full review of the film next week. Trust me, you'll want to see it. Drunk. Which is exactly how I saw it. But I would still watch it if I was sober.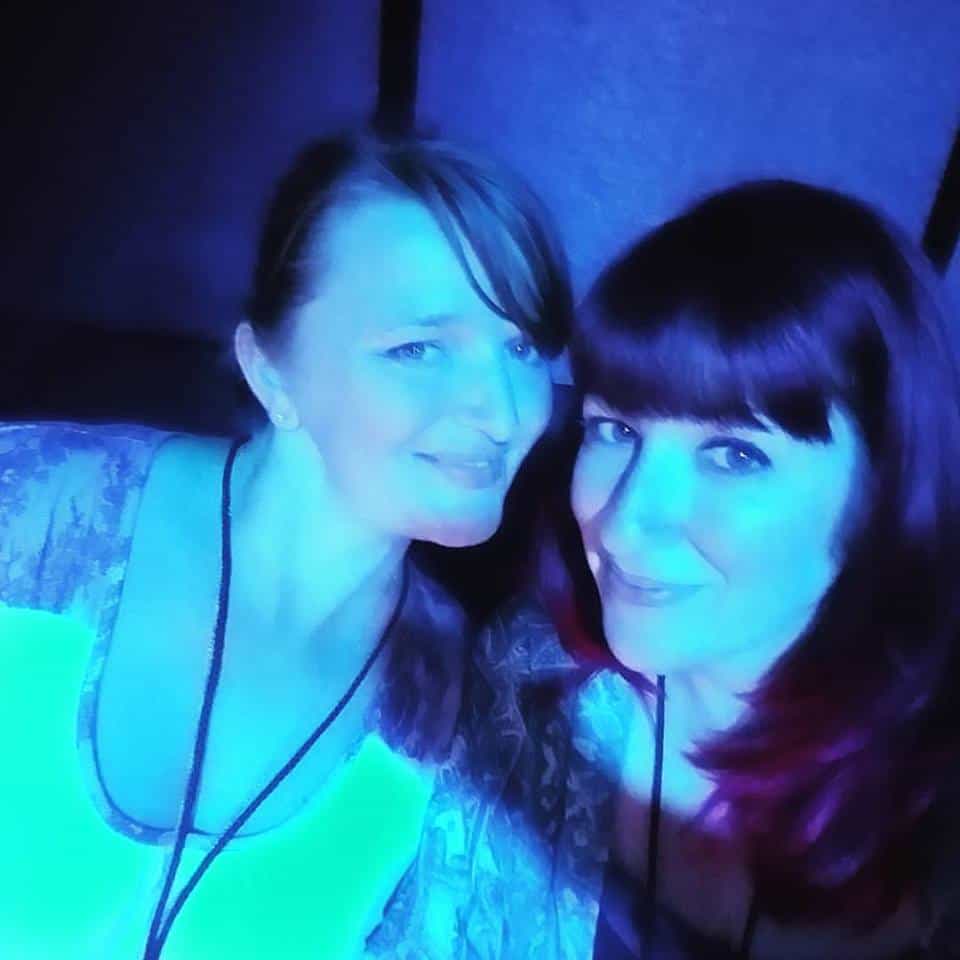 I was invited down to LA for a bit of wildness, some drinkie-poos, and a $300 facial (omg amazing). I knew when I got to the Bad Moms screening at iHeart Theater in Burbank I was in for a fun night. Bartenders! Finger food! Candy! My BFF Bridget who was there for my other BFF Jana's site Merlot Mommy! Did I mention bartenders? Oh it gets better…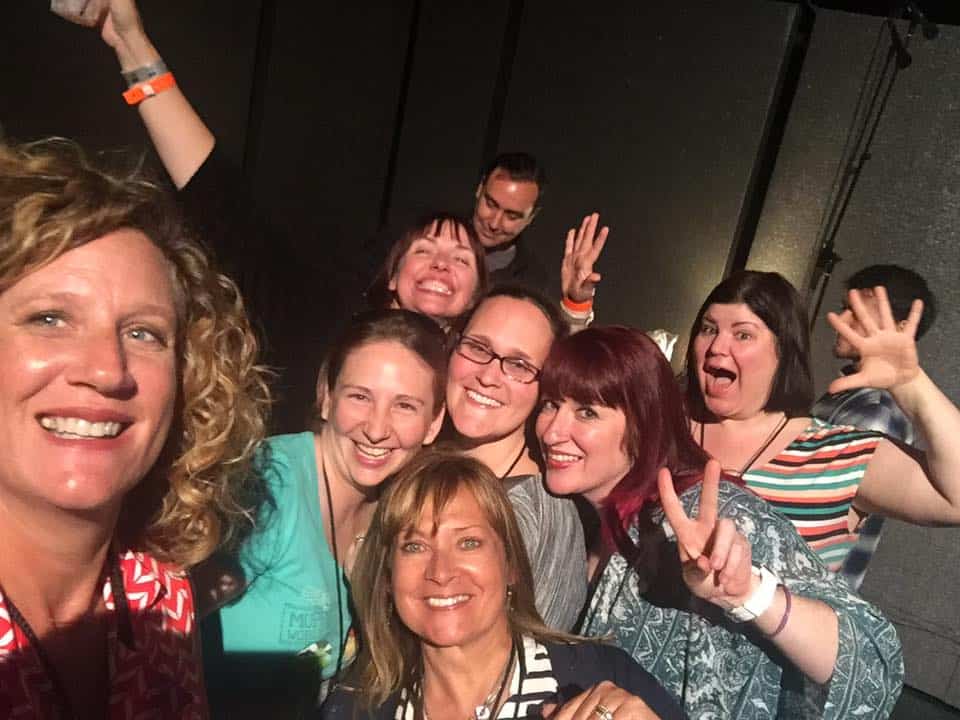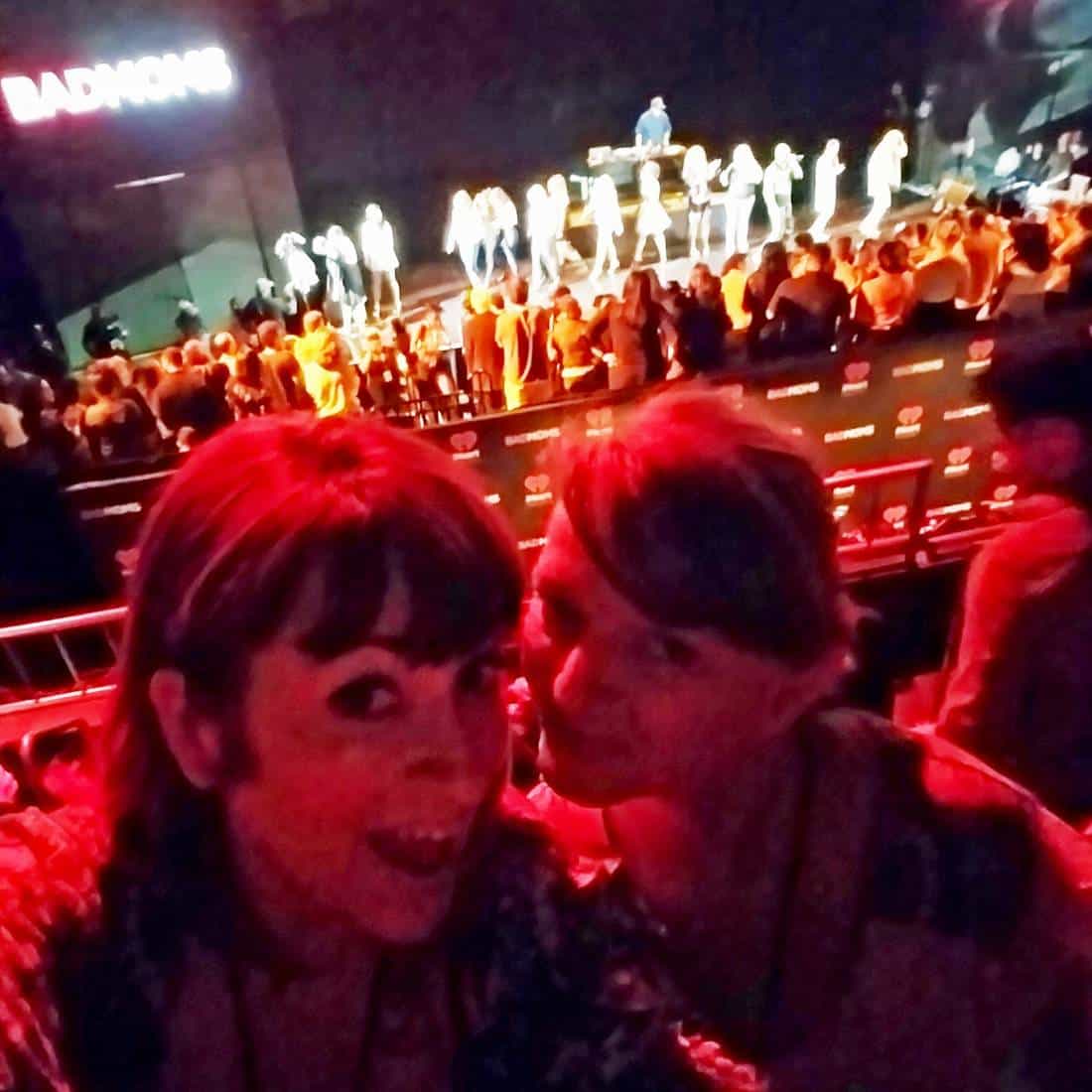 After 1 or 4 drinks – something called the Alejandro (thanks Amanda), I stumbled headed to my seat when I heard the emcee say "Hey everyone, the cast is here!". I was excited because the very next day I was interviewing the cast about their roles as the stuck ups and the fuck ups. They said a few words and then someone announced a special surprise – Flo Rida was about to give us a private concert! I know, a bunch of millennial moms (and a Gen-Xer or five) dancing to Apple Bottom Jeans sounds ridiculous, but I promise you it was AMAZING. Lots of butt-smacking. Probably mostly due to the alcohol. But still. Moms everywhere in the little theater were getting low-low-low-low…
After Flo (we are on first name basis now) was done we watched the movie. Which I can't tell you about, but I can say get you girlfriends together, have some Alejandros or Margaritas or whatever your poison is, get an Uber or Lyft or designate a driver, and GO SEE THIS MOVIE.
The next day we were all a teeny bit hung over, not too bad but definitely a little worn around the edges from our Flo Rida party, but that's ok because we were getting spa treatments at the amazing SLS Hotel. This place looks like an art museum of the future. It's luxurious and amazing.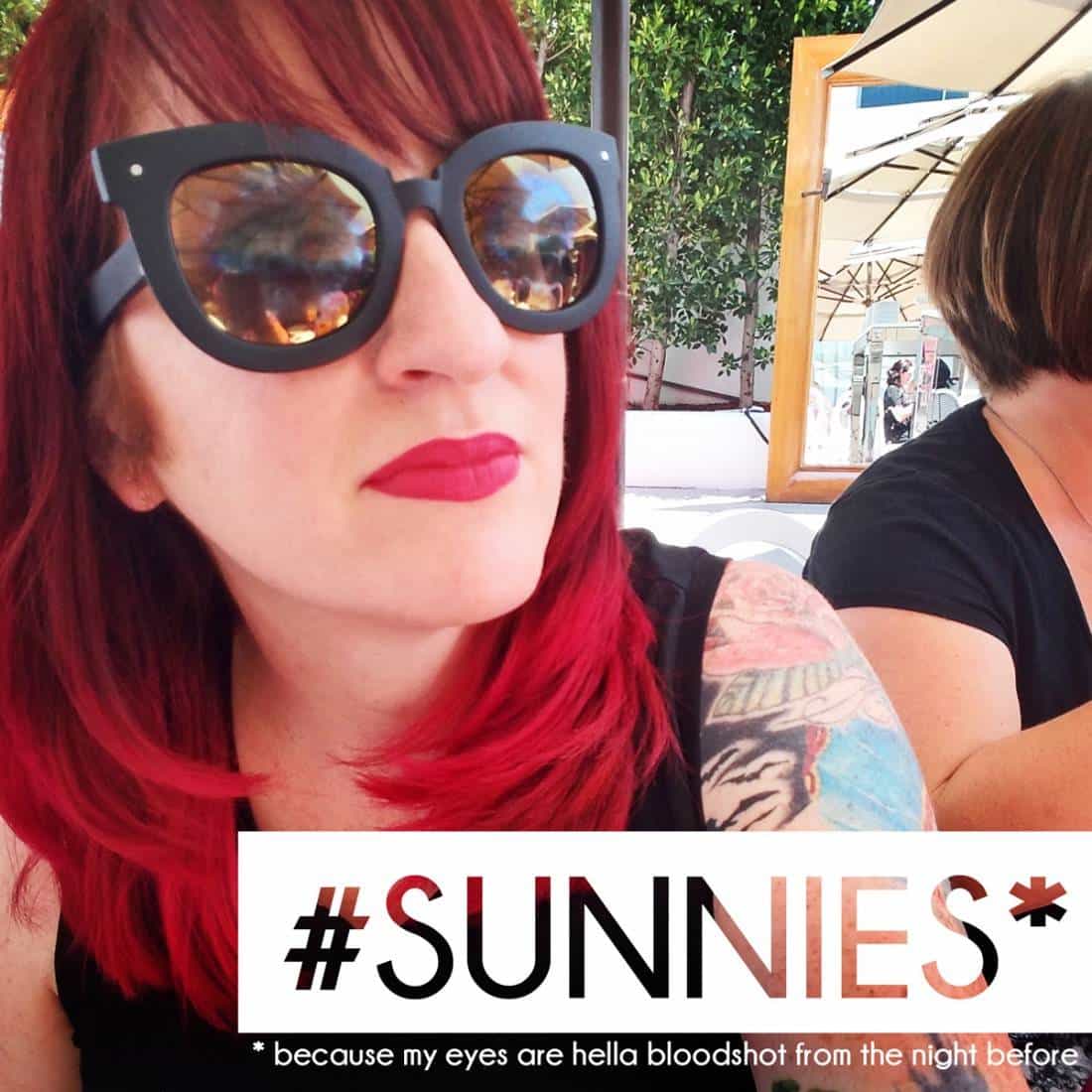 I keep using the word "amazing", apparently I need to get a thesaurus…
Anyway, we were at the press junket party. More drinks, this time mimosas and champagne, more finger foods, and some fun stuff like the photo booth that made my pores and wrinkles disappear. I need to have this camera….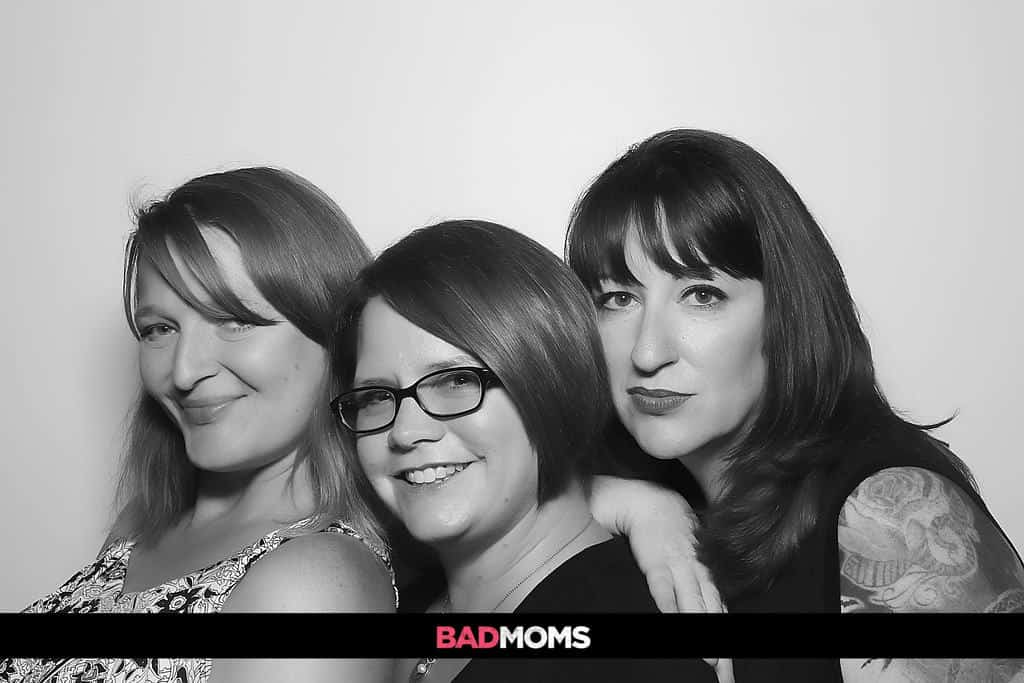 Later in the afternoon we did some interviews of the cast – Kathryn Hahn, Mila Kunis, Christina Applegate, Annie Mumolo, and producer Suzanne Todd & writers/directors Jon Lucas & Scott Moore. Did I mention Lucas and Moore also made The Hangover trilogy? (Interviews coming up, stay tuned because they are hilarious).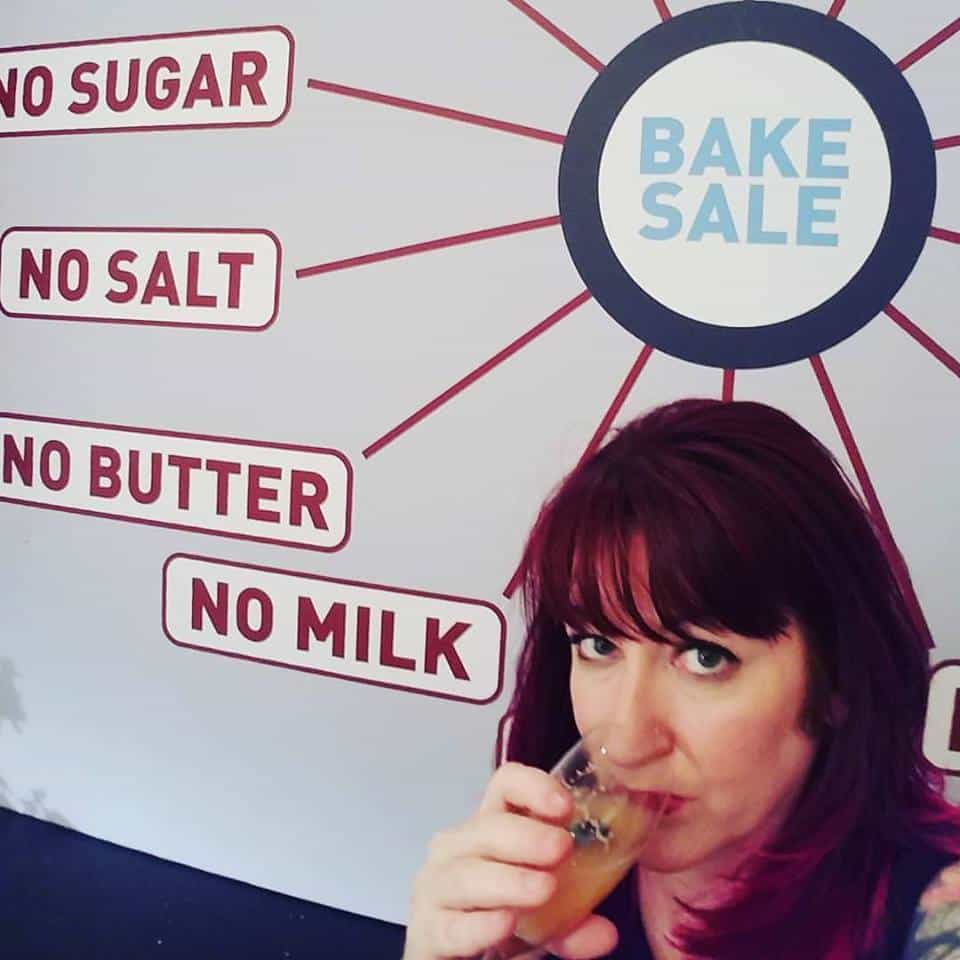 Then it was on to the spa treatments. I got this amazing (there I go again) clarifying facial. It had been years since my last facial, and I don't remember it being this glorious. It was a full hour of treatments, lotions, exfoliating, massage, moisturizer, oils, you name it… I came back to the calm room to find friend and fellow blogger Amy exclaiming that I look like I "just got banged". I kinda felt like I did too, and it was gooooood….. Apparently my face was flush and my hair was a hot mess. Thank god it was the end of the day because I could hear Mila Kunis shout – "you with the just-fucked look, what's your question?".
And thus ended my day of no-kid, no-husband, mimosa-filled holiday away from it all. I forgot about my responsibilities until I got home to a mortgage due and a very hungry family (because peanut butter and jelly sandwiches are the only thing anyone can make. Apparently). However, in the grand scheme of things that's exactly how I want it.
But maybe a mimosa or 5 and a facial can be fit into my routine…
Bad Moms is in theaters July 29th and you should really just get tickets now because you know you are gonna go see it. With alcohol.