So I had been keeping a big secret since last October that I was only recently able to mention to people….
Disney sent me to Atlanta to visit the set of Ant-Man and the Wasp (in theaters July 6th)! Or should I say Ant-lanta… I had never been to The ATL before, in fact I rarely head to the East even though I love it, so when Disney and Marvel called and asked me to come over for a couple of days (they took care of my travel and accommodations) I jumped at the chance to be somewhere I had never been. I didn't get much time to explore the city or see any friends while I was there though – I was way too busy checking out the set and chatting with Paul Rudd, Evangeline Lilly, Peyton Reed, and a few other key players in the production for Marvel's tiniest superheroes.
Production Designer Shepherd Frankel was able to very briefly chat about the fundamental differences between the first Ant-Man film and the new one when it comes to how to perceive the look of the film.
All those things taking place in real life and real world environments and the kind of what I like to call the alternate universes of Ant-Man is the macro universe and going into that world, so that is the inter-planetary travel of the first Ant-Man. Going into the macro universe, into the quantum realm, but also into these small environments where we set up a whole kind of production timeline to shoot and film in camera with a bunch of innovative camera techniques and lenses and approaches to shoot.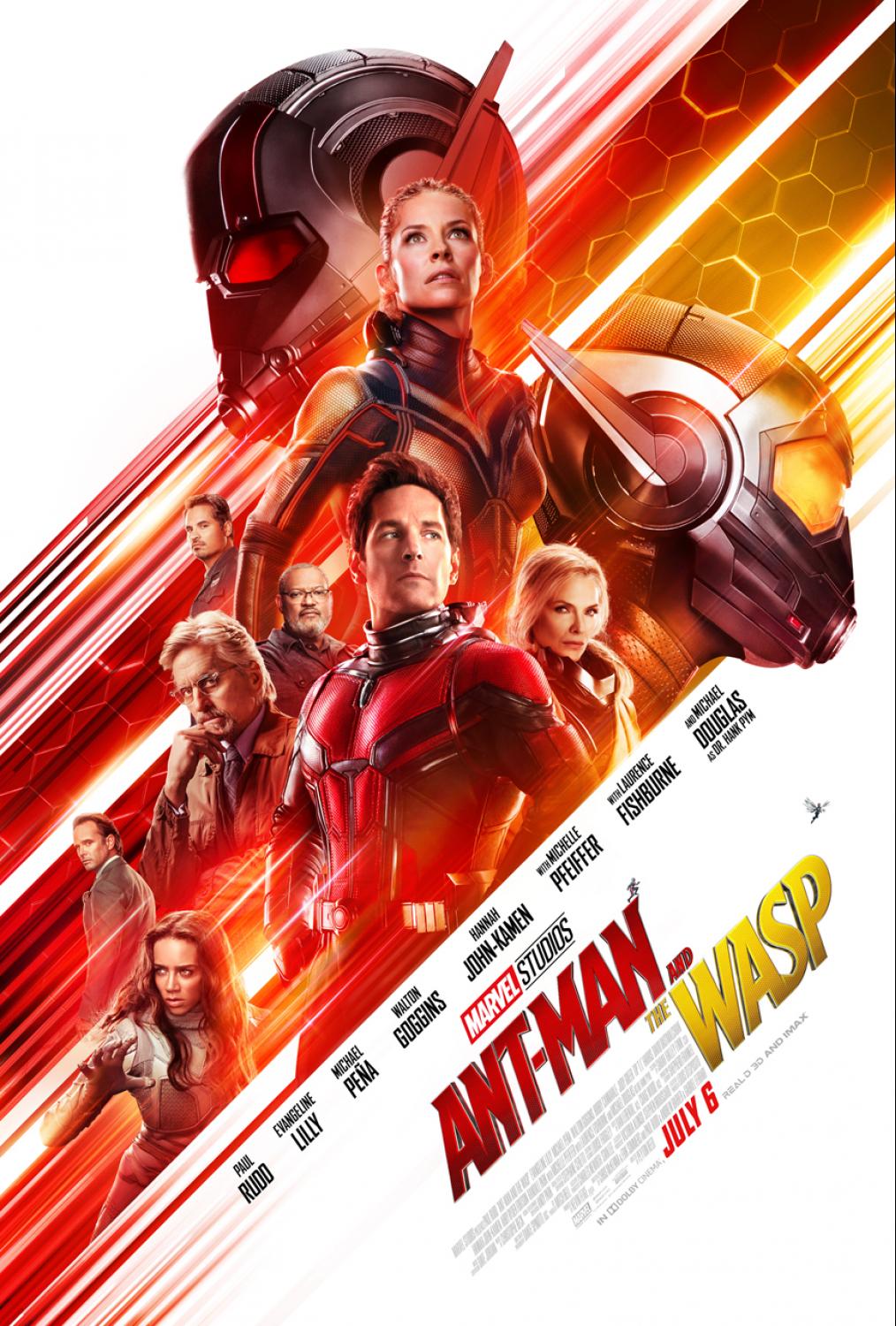 Walking onto the set was pretty surreal. The prop masters really outdid themselves with the creative uses of some products – like building giant plastic bread clips to hold wires, huge LEGO pieces, and a guitar dial that doubles as a chair. A really big chair…
(My guitar-playing husband noted that this was a Fender dial specifically.)
But Ant-Man and the Wasp isn't all about big things being made small and vise versa. Talking to Stephen Broussard he briefly talked about the continuation of Ant-Man/Scott Lang (played by Paul Rudd):
The events of [the first] film were that he kind of got swept up in this mission that Captain America's team asked him to come on, that he didn't quite even understand what he was getting into. And he ended up getting thrown in a high security prison and at the end of that movie busted out by Captain America. And then we don't know what, kind of that's where his story left off. So this story kind of starts up with the premise that Scott is a family man, and so much of the first movie was about being a good father to his daughter, and being present for his daughter, and putting his old criminal ways behind him.
Knowing this and seeing what the set looks like there was plenty of story to be told. Luckily I also got to chat with some of the cast (more on that later) to see what our favorite characters were up to. We also get to meet new characters like Janet Van Dyne (Michelle Pfeiffer), mother of Hope van Dyne/Wasp and Ghost, the (presumed) antagonist played by Hannah John-Kamen.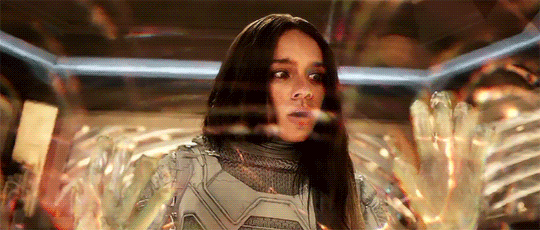 We aren't sure of the full plotline, but from what the trailer shows it looks pretty amazing. I am so excited to see what fun liberties the production takes on the idea of growing and shrinking not only humans, but inanimate objects.
Be sure to watch my site because it will be ALL THINGS ANT-MAN – including interviews with Paul Rudd, Evangeline Lilly, Peyton Reed, Michael Douglas, and more!
Ant-Man and the Wasp is in theaters July 6th