This shop has been compensated by Collective Bias, Inc. and its advertiser. All opinions are mine alone. #AwakenYourTastebuds #CollectiveBias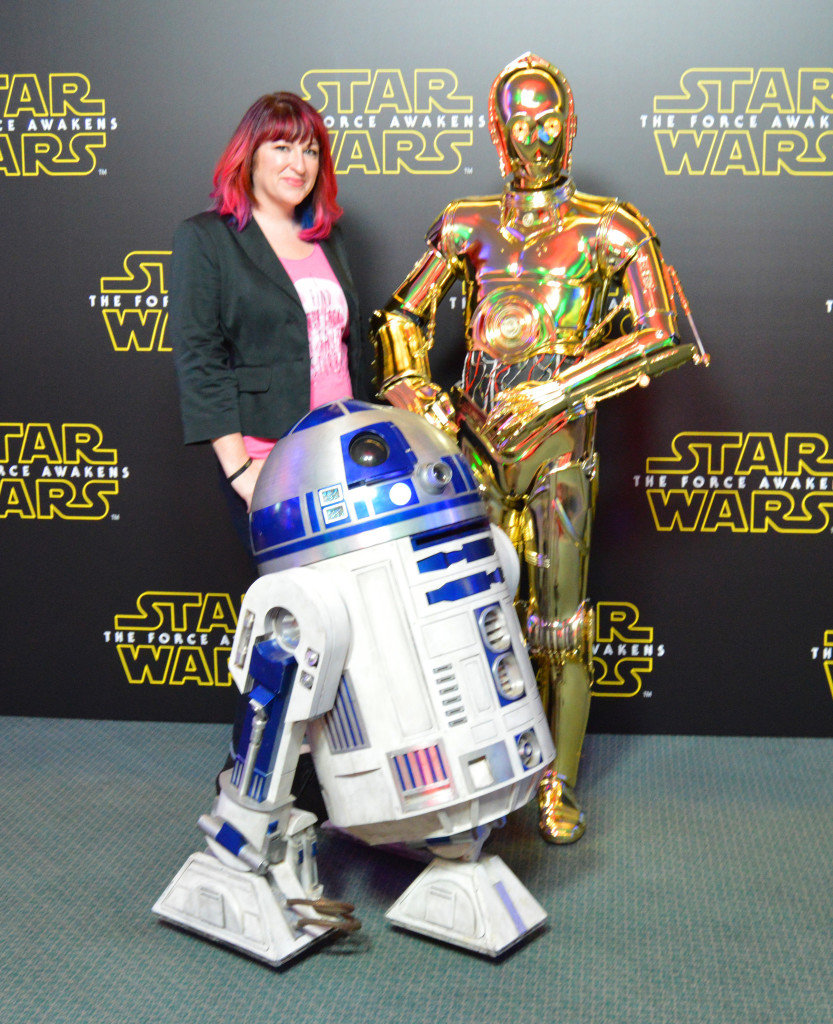 I was practically raised on Star Wars™ fandom. I saw Empire Strikes Back at the drive-in with my family when I was six years old and that experience has stuck with me for years. I am so excited that I get to introduce my own children to Star Wars™ in the theater – funny enough they are almost the same age I was! So making treats like The Dark Side Munchie Mix and seeing Star Wars™ imagery on the packaging of Honey Nut Cheerios® and Go-Gurt® just get us even more excited as a family.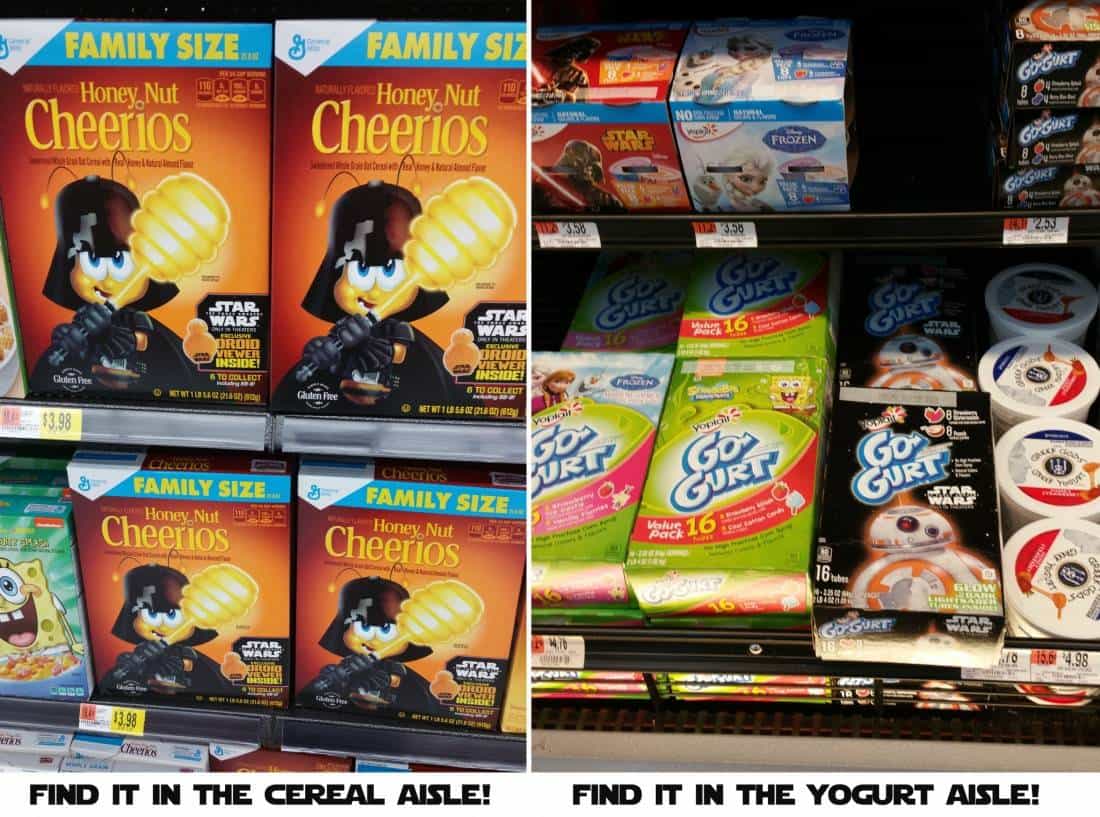 My kids – both kindergartners – seem to always come home STARVING. They come home and immediately run to the kitchen table to color and eat, as if on cue. I have a FUN way to not only give them the snacks they want, but also celebrate one of our favorite things – Star Wars™! With The Force Awakens being the film of the year (or century!) We are in FULL STAR WARS™ swing here at my house. I am excited that Honey Nut Cheerios and Go-Gurt are also in the Star Wars™ frame of mind, so I ran to my local Walmart to find them – and the droid viewer that comes in every box (woot!).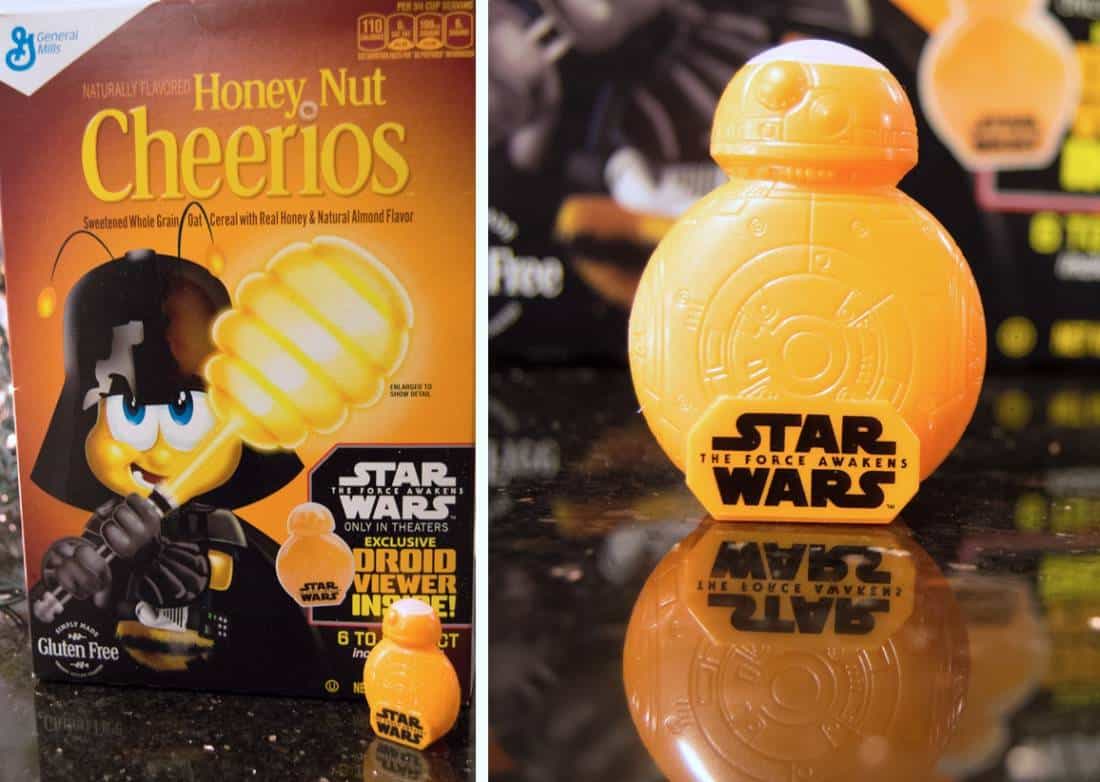 I found the Honey Bunches of Oats in the cereal aisle (look for it toward the front of the aisle just below eye level) and Go-Gurt on the lower shelf on the yogurt wall in the back of the store. I was STOKED – these were perfect to make my Dark Side Munchie Mix! It goes perfectly with the NEW Star Wars™: The Force Awakens FREE Printable Activity Kit!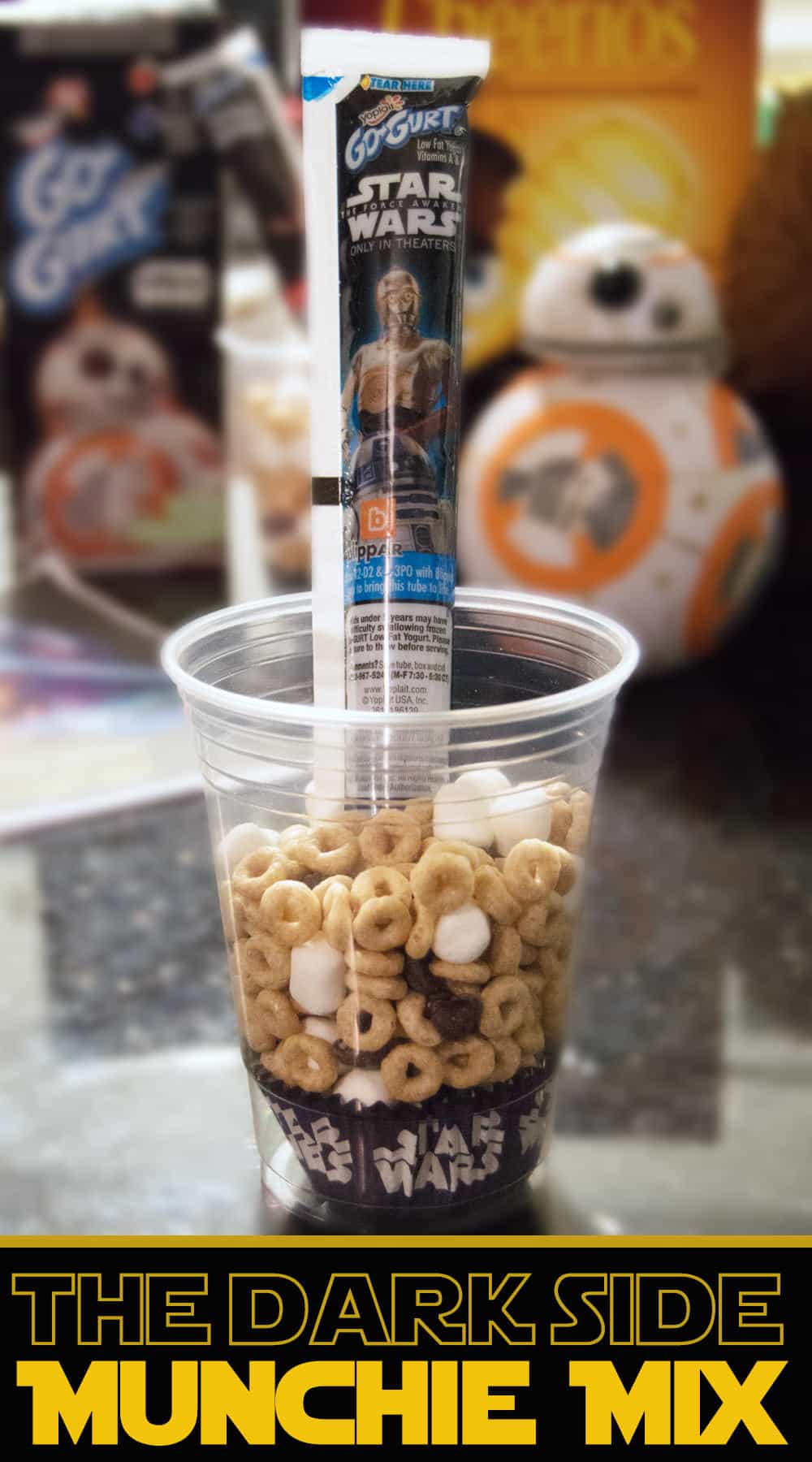 2 cups Honey Nut Cheerios (look for the Star Wars™ themed packaging for a free Star Wars™ prize inside!)
1 cup Chocolate Chips
1 cup Mini Marshmallows
optional:
Clear cups
Star Wars™ or silver cupcake liners
prep time: 3 minutes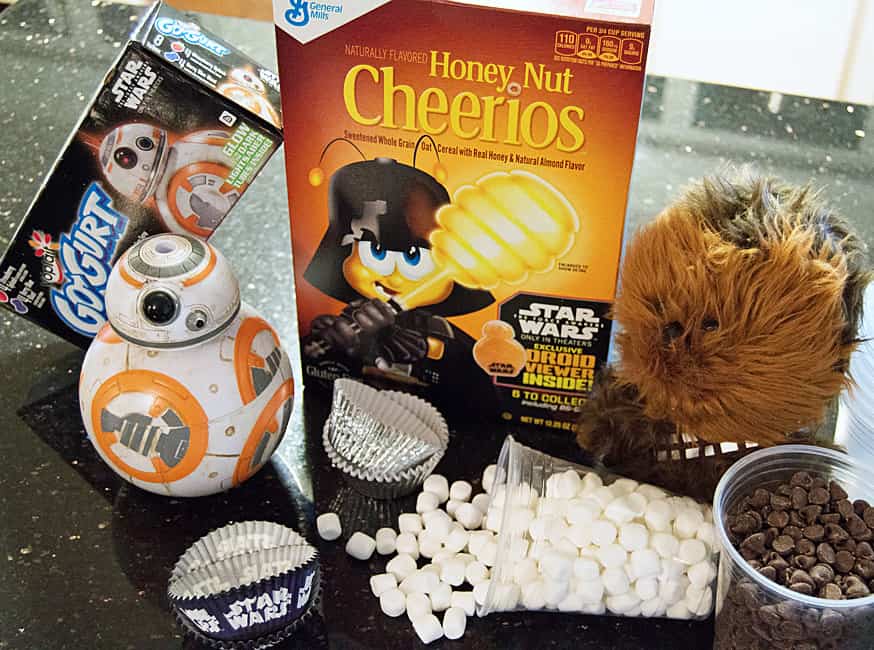 Mix the ingredients together in a large bowl. drop a liner to the bottom of the cup. Fill cups with Dark Side Munchie Mix and serve with a Go-Gurt stick! For a perfect Star Wars™ afternoon print out the new Star Wars: The Force Awakens™ activity kit (find it here!). Put any remaining munchie mix into a sealed bag. Yields 4 cups/8 servings.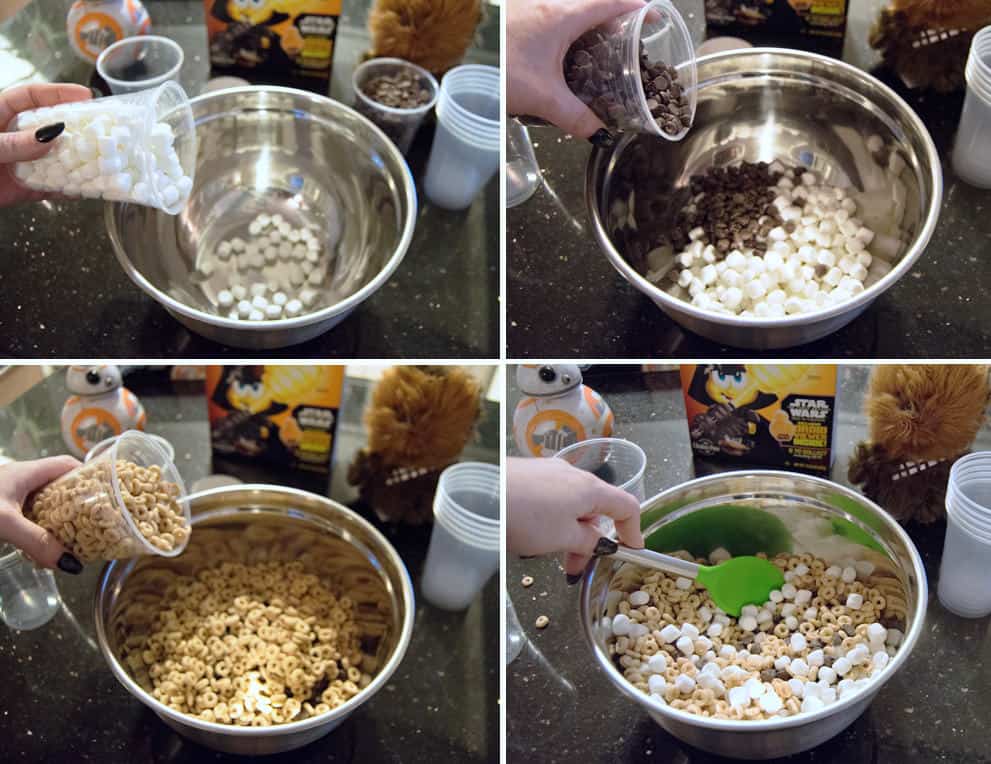 My kids LOVED this and gobbled it up, making it a perfect snack for not only winding down after school, but also to celebrate the new film Star Wars: The Force Awakens™, in theaters Dec 18th! We will be seeing it in the theaters on opening day and The Dark Side Munchie Mix will be the perfect snack for waiting to get into the theater!