*contains affiliate links

Amazon's Top 8 Weight Loss Cookbooks For The New Year
Get those resolutions in focus – here are 8 weight loss cookbooks that will help you achieve your 2016 goals, whether it's to lose weight, tone up, or just feel healthier!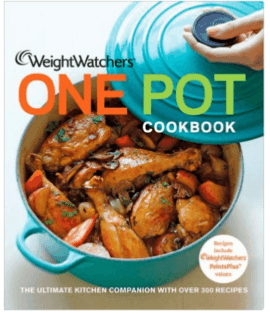 Weight Watchers One Pot Cookbook
You'll find over 300 delicious and comforting one-pot recipes that include casseroles, pastas, soups and stews, light stir-fries, and desserts—all accompanied by 100 beautiful, 4-color photographs. Organized by type of cooking vessel—everything from casserole dishes, skillets, woks, saucepans, slow cookers, pressure cookers, even specialty equipment such as fondue pots—this book lets you make the most of your kitchen tools while cooking delicious meals for the whole family.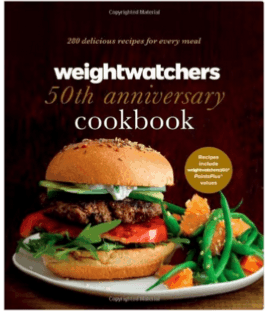 Weight Watchers 50th Anniversary Cookbook 280 Delicious Recipes for Every Meal
Weight Watchers 50th Anniversary Cookbook is a great resource, whether you're in search of a quick-fix dinner for tonight or planning a week's worth of menus. Every single recipe works like a charm and tastes great!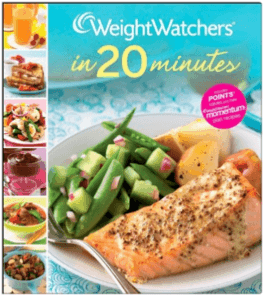 Even if your lifestyle is crazy-busy, a great meal is only a short time away with this tasty collection of the newest Weight Watchers recipes. You'll find recipes that you can make in a snap in the microwave, a chapter of favorites that go from kitchen to table in a mere 15 minutes, fast dinners that you can prepare with just 5 ingredients, and more, illustrated throughout with beautiful color photos. With the 250 fast, irresistible recipes you'll find here, its easy to stay on target while enjoying all the dishes you love.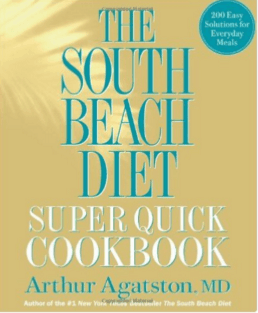 The South Beach Diet Super Quick Cookbook 200 Easy Solutions for Everyday Meals
A volume of 175 quick-prepare recipes for individuals following the South Beach Diet lifestyle provides for every stage the program and includes options for make-ahead meals and extra-busy days.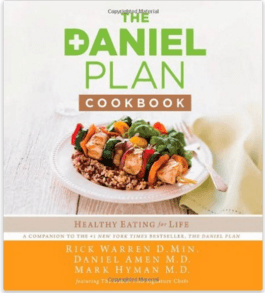 The Daniel Plan Cookbook Healthy Eating for Life
Based on The Daniel Plan book, The Daniel Plan Cookbook: 40 Days to a Healthier Life is a beautiful four-color cookbook filled with more than 100 delicious, Daniel Plan-approved recipes that offer an abundance of options to bring healthy cooking into your kitchen.
The Real Paleo Diet Cookbook 250 All-New Recipes
In this all-new cookbook with 250 recipes and 75 photos, Cordain makes eating Paleo a pleasure, not a burden. Ranging from Cucumber Aqua Fresca to Fruit-Stuffed Top Loin Roast with Brandy Sauce, the recipes satisfy even the most finicky. This is the book the Paleo community has been waiting for—scientific accuracy combined with great taste.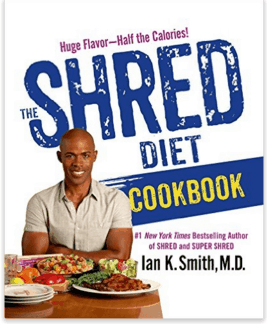 Hundreds of thousands have lost extraordinary amounts of weight on Dr. Ian K. Smith's SHRED programs, using his proven killer combo of diet confusion, meal spacing, meal replacement and strategic snacking. Now, in Dr. Ian's first-ever cookbook, he's deliciously answering the question so many of those dieters have asked: "Can I eat that on SHRED?"
The Doctor's Diet Cookbook Tasty Meals for a Lifetime of Vibrant Health and Weight Loss Maintenance
The Doctor's Diet Cookbook is a collection of simple, delicious, and balanced recipes that will help you maintain a healthy weight now and throughout your life. The highly flexible and workable plan in The Doctor's Diet unlocked the power of 10 Food Prescriptions to activate weight loss while restoring health, preventing disease and adding years to readers' lives, and this cookbook is an extension of that plan.