Watch the premiere of BUNK'D after Descendants on July 31st only on Disney Channel!
On July 31st the NEW Disney Channel show BUNK'D premieres! BUNK'D is a spinoff of the hit show Jessie and follows Emma (Peyton List), Zuri (Skai Jackson) and Ravi (Karan Brar) as they leave New York foor the summer to be camp counselors. BUNK'D also stars Kevin G. Quinn, Nathan Arenas, Nina Lu, and Miranda May! Last month I got the chance to hang out on the set of BUNK'D and chat with the stars of the show.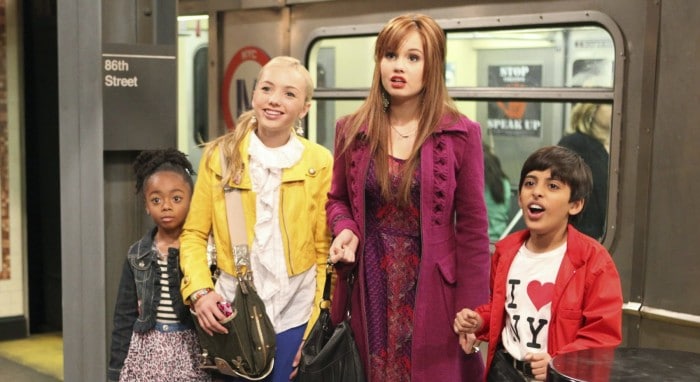 10 Things You Need To Know About BUNK'D
1. Camp Kikiwaka is where the parents of Emma, Zuri, and Ravi met.
Emma and Ravi step into counselor-in-training roles and are completely out of their elements being in a rustic camp instead of New York. Zuri is an attendee who makes friends with Jorge (Nathan Arenas) and Tiffany (Nine Lu). They all learn to adapt to camp life but there are hi-jinks afoot!
2. Miranda May (who plays head counselor Lou) tells me her favorite comedienne is Lucille Ball
I had mentioned she had a Lucy vibe to her character Lou and she just GLOWED. She gushed about how the stage next door to where she is filming BUNK'D was the original stage for I Love Lucy and that alone was exciting to her. It was nice to see a young actress be such a fan of the classics.
3. Nathan Arenas has never acted before, not even in commercials and landed his first audition , giving him the role as Jorge.
He had NEVER auditioned before, never had a part, and he nailed it in his first audition. This kid has some sheer talent and a natural. He has high hopes for roles though – when I asked him what his dream role would be he said "A SUPERHERO!".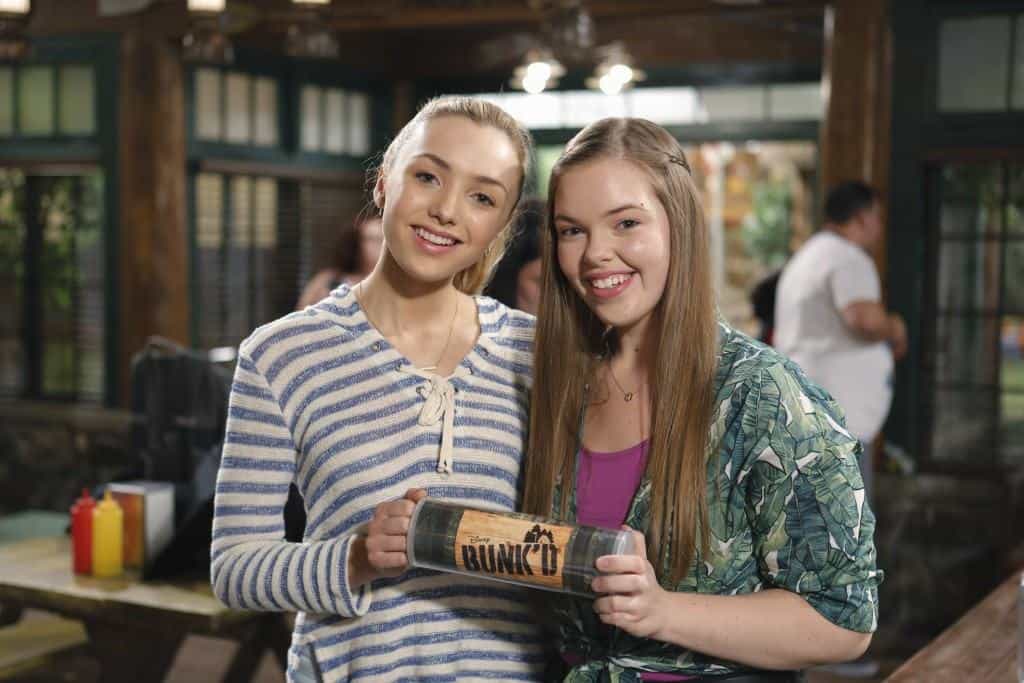 4. Peyton List & Miranda May are best friends off-screen as well.
"We just hit it off" Peyton said of her new bestie. They often are at each others homes when they are not working on the set of BUNK'D.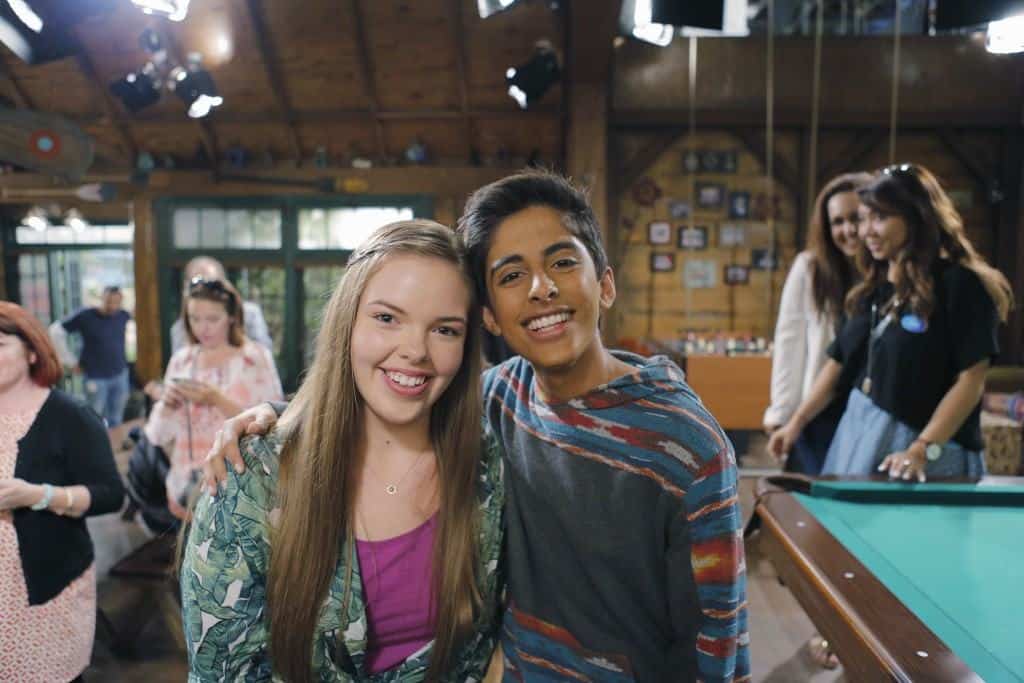 5. Kevin G. Quinn auditioned for American Idol
Keep an eye on Kevin – he does some singing in BUNK'D and can certainly carry a tune. He will be every tweens new crush after BUNK'D debuts on July 31st 🙂
https://instagram.com/p/4aWkTyTbpc
6. This is also Nina Lu's first role.
Although she is only 11 years old and this was her first press event ever, she handled it like a little pro.
7. Peyton List has many MANY fans.
Disney has a knack for discovering new stars and making them a household name and Peyton List is definitely one that will be joining those ranks. When I posted my instagram photo of Peyton, Miranda, and I it brought out the fans quickly and I got more likes than any other photo I have posted.
https://instagram.com/p/4aVPerzbmv
8. Skai Jackson started working at the age of 3
Skai might be one of the youngest cast members of BUNK'D, but she is definitely also one of the busiest. She has 19 credits under her belt, including Jessie, Boardwalk Empire, and The Smurfs!
9. The BUNK'D set looks so real!
Disney brought the outdoors in and created a faux grassy turf that looks so real it had some questioning whether it was fake or not. The interiors are woodsy, campy, and comfortable. You just want to roast marshmallows and sing campfire songs while on set.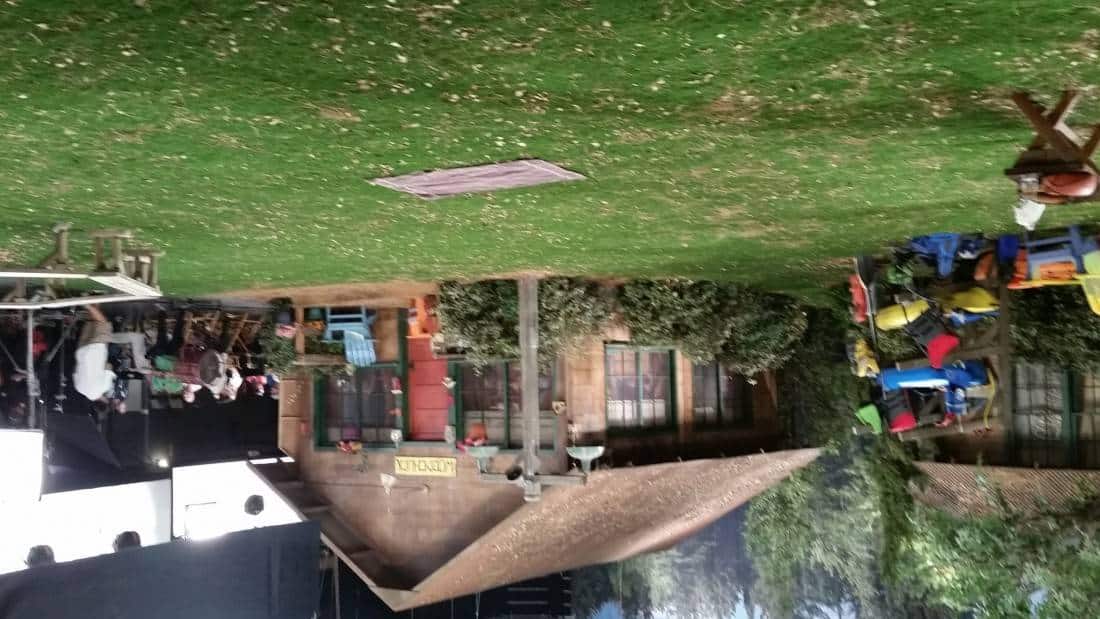 10. BUNK'D has high hopes for the premiere.
BUNK'D premieres just after Disney's highly anticipated movie Descendants on Friday July 31st, a great spot to be for this series. BUNK'D came about quietly but it sure to burst into the limelight much like its predecessor Jessie, which ended its 4 season run earlier this year.
Watch the premiere of BUNK'D after Descendants on July 31st only on Disney Channel!