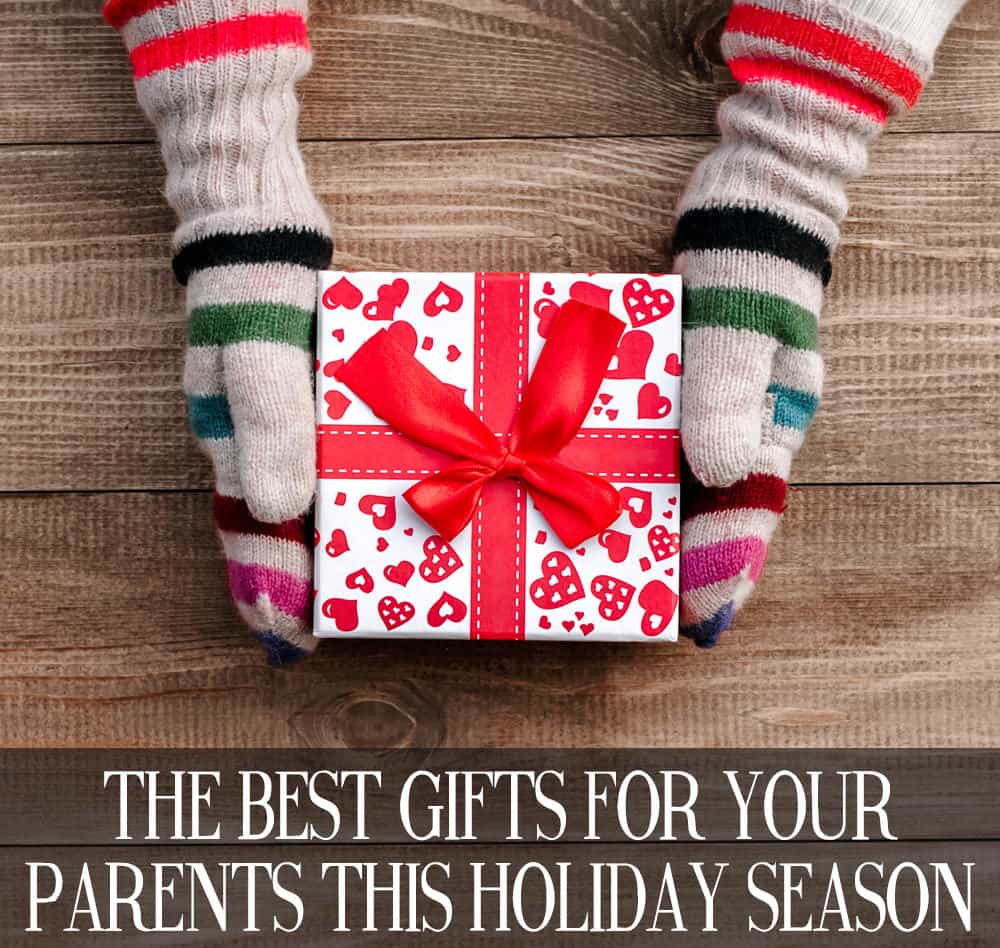 Shopping for parents is one of the hardest tasks at Christmas. What do you give to the people who have given a lifetime of love to you? If you're in need of a great Christmas present for your parents, peruse this list and find the gifts that they'll adore this holiday season.
Purchasable Items
If you just don't have time to make a homemade gift, or need something that can easily be transported during your holiday travels, consider these thoughtful purchasable gift ideas for your parents.
A Trip for the Two of Them
Send them on a trip to their dream destination spot. You can easily find discounted hotel rooms that they will love on a website like hotels.com for an affordable gift idea. Pitch in with your siblings and any other willing family members and treat your parents to the vacation they deserve after a lifetime of hard work. If you can't send them across the country or world, a gift certificate to a bed and breakfast a few hours away is sure to be enjoyed.
Make it Personal
Get each of your parents a customized gift with a personal message. A cutting board with your family name emblazoned on its front is perfect for the father who loves to whip up new culinary creations in the kitchen, and a beautiful framed wall print for your mom is sure to go well with her home décor while adding a sentimental touch.
A Subscription They Will Love
Sign your parents up for a subscription. This original gift idea is always well-received and may be the splurge they never would have thought to buy for themselves. Whether it's a membership to a television streaming service like Netflix or a monthly wine delivery, you can find a subscription that fits any personality, hobby, or interest. Maybe it's a book service that sends those mystery novels your mom loves so much, or a gardener subscription service that will have your dad's azaleas looking beautiful all year round. Figure out what they're interested in and find the corresponding service—you can't go wrong with this one.
Homemade
The best gifts for our parents are those that are homemade, no matter your age. These ideas require just that extra bit of thoughtfulness and effort but will be more than appreciated come Christmas morning.
Letters of Thanks
If you have siblings, have everyone sit down and write multiple letters to each of your parents, thanking them for particular memories that they have. You can add in applicable trinkets, pictures from a certain time, or little paintings from your childhood that you've saved. Our parents give us the world, and showing our gratitude for everything they've done will make them —and you—feel amazing come Christmas morning.
A Book of Lessons
This one is a special spin on a scrapbook. Instead of filling an album with pictures of fun times, write about those times and include the best lessons your parents have given you throughout your lifetime. The lessons can be serious or funny, and will surely inspire anecdotes that you can regale your extended family with once your parents open their present. Expect some well-deserved happy tears with this gift idea. If you're having a hard time coming up with "lessons", consider the practical things, like riding a bike or saving money, and then move onto deeper themes, like the spirit of generosity. You'll find that once you start writing you'll have a hard time stopping—you've got a lifetime of knowledge to draw on thanks to your parents.
A Slideshow
If you or one of your siblings is a tech wiz, consider making a sentimental slideshow for your parents. Gather pictures from family and friends, and set it to music that you know they'll love. Important photographic events to include weddings, the births of you and your siblings, and photos of family members that may have already passed on.
If you have a wonderful relationship with your parents, make sure they understand how much you appreciate them this holiday season with the perfect Christmas presents. Whether you buy a present or make it with your own two hands, as long as it's customized to their personalities or inspired by the heart, they are sure to love whatever they unwrap.