Zootopia is on DVD/Blu-ray June 7th
One of my favorite characters in Disney's Zootopia – aside from Mr. Big – is Flash, the lovable yet slow sloth that works at the DMV. He's definitely my children's favorite of the movie too. I was so excited to learn that not only would I get to talk to Flash himself (well, a puppet), but also the storyboard artist that voices him, Raymond Persi.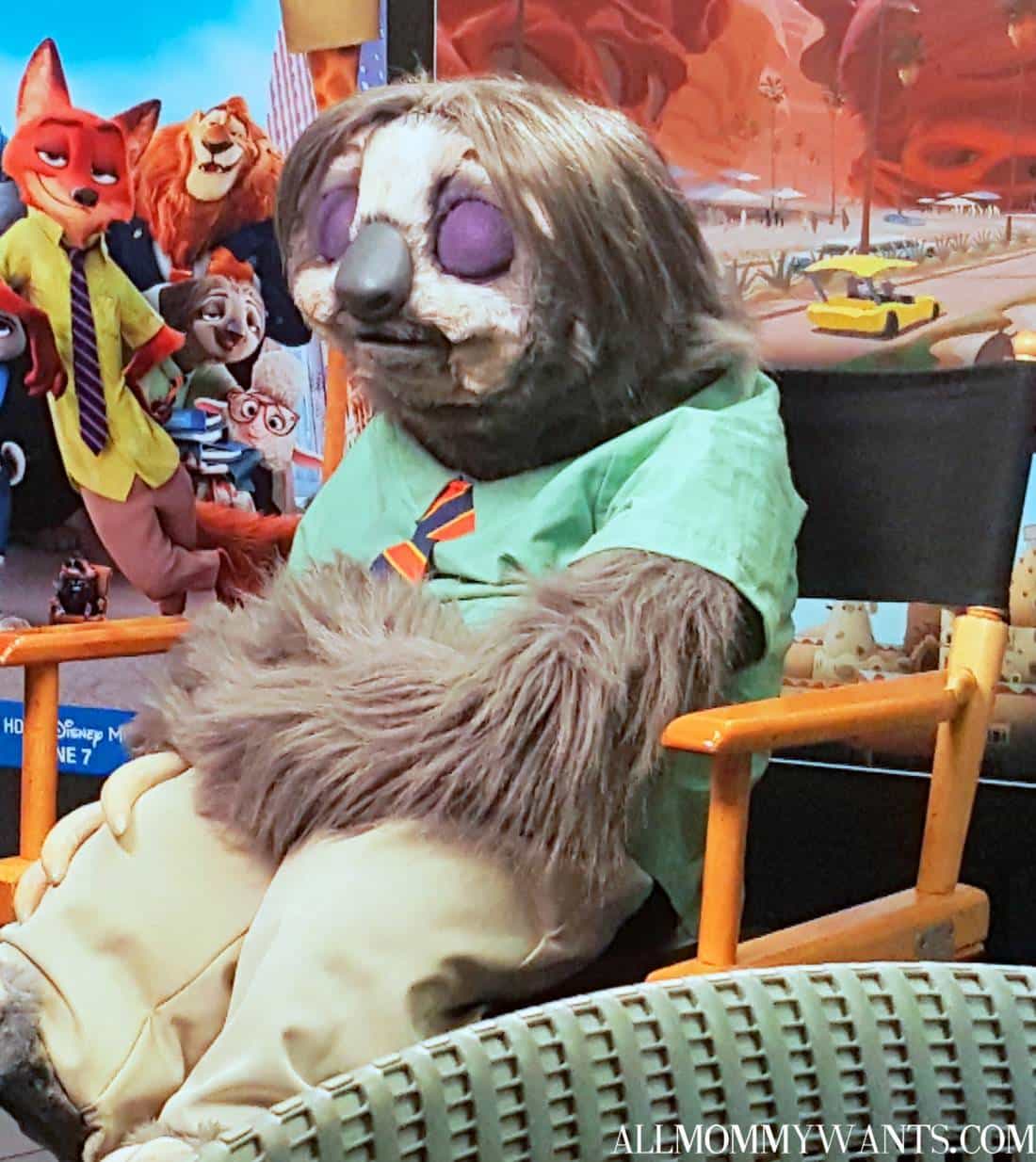 And when I walked into the small conference room and saw Flash sitting there, I was a little giddy! There he was, in his green button-down shirt and long sloth nails, waiting to talk.
Raymond has been with Disney for 6 years and has not only lent his voice to Frozen, Wreck-it Ralph, and Zootopia, but has also been storyboard artist during his time with Disney. Before that he worked on the highly popular Fox show "The Simpsons" where he directed several of the episodes.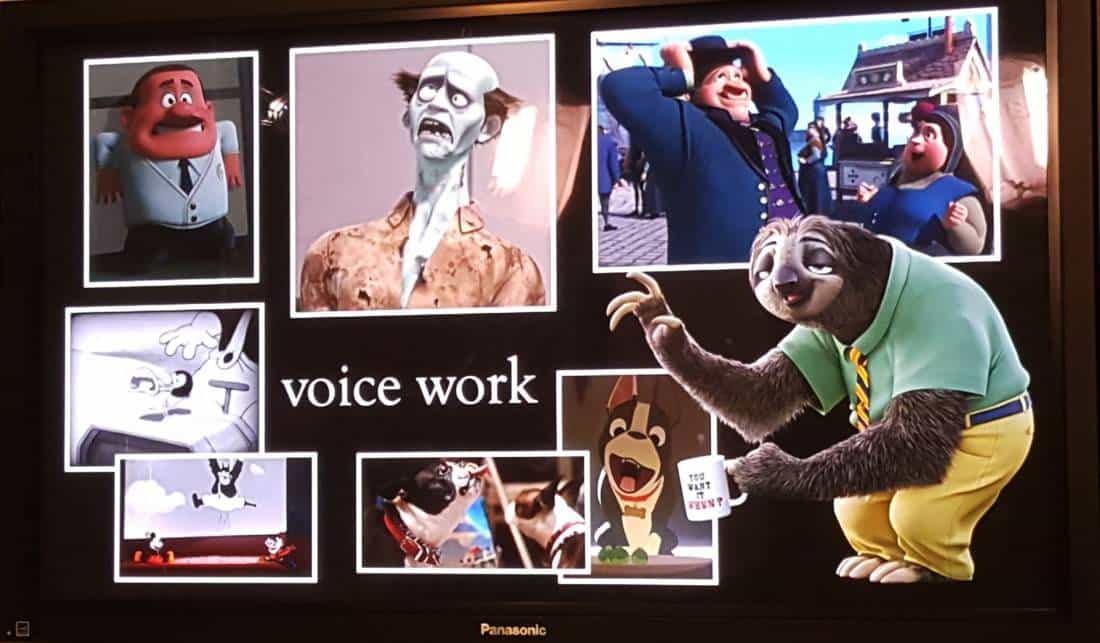 Some of the many voices of Raymond Persi
Many times animators use their own voices (or the voices of their co-workers) when animating a scene, called a "scratch voice". Most of the time the voice work is not used, but sometimes, like in the case of Raymond and Flash, they just work.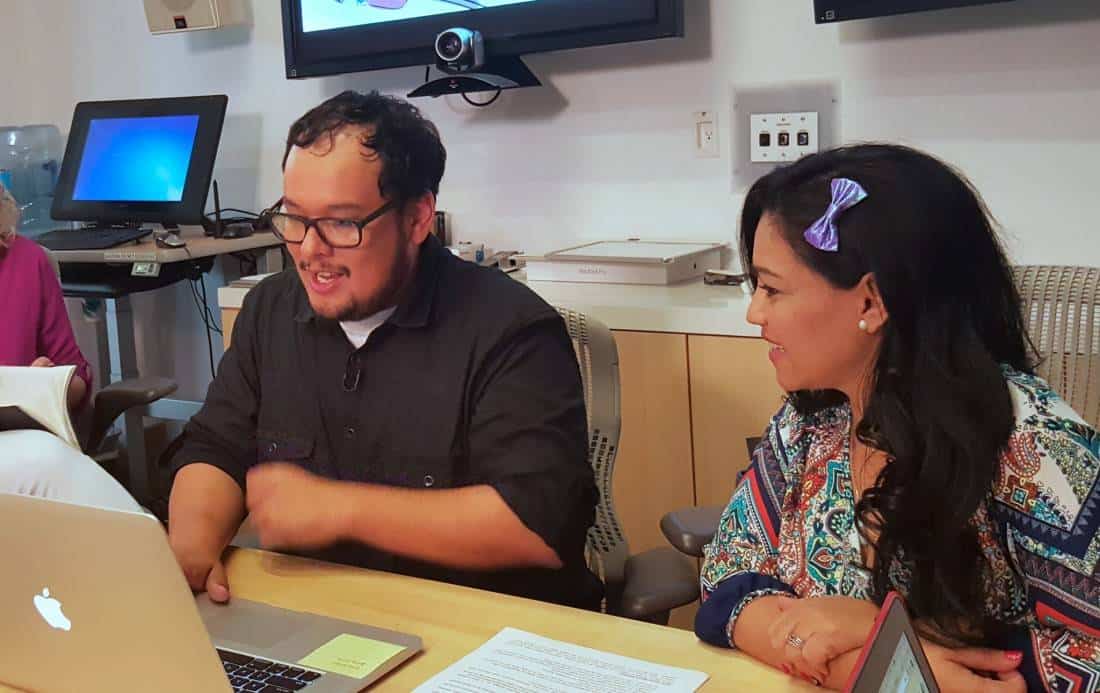 Raymond knew that Flash had to have a slow way of speaking, but didn't want to do the "slow motion" voice that seemed obvious. So instead he did long pauses between words, lending to Flash's charm. Check out Raymond Persi as Flash and my little conversation with him:
Raymond is no stranger to voice work. When making Wreck-it Ralph, he did a scratch voice for both Gene (the leader of the Nicelanders), as well as the zombie in Ralph's Bad Guy Anonymous group. For the Oscar-winning short Feast, Raymond was one of the writers, but also used his two Boston Terriers to "voice" the lovable pup protagonist Winston.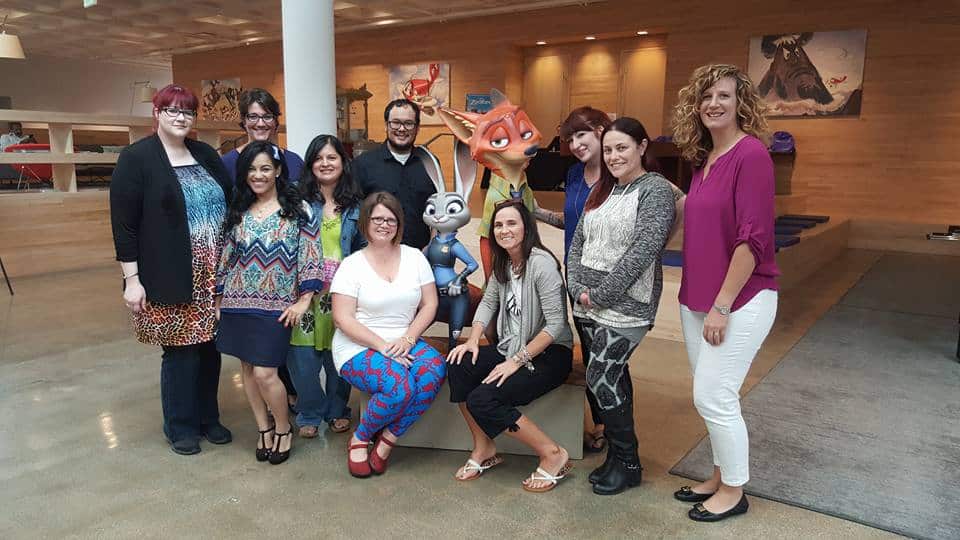 Raymond Persi has definitely carved out a permanent spot at Disney. His next project (which he announced at D23 in 2015) is the 2018 animated musical Gigantic which is an adaptation of the classic Jack & the Beanstalk. Persi will be the storyboard artist on that film. Probably a voice too, but we shall see! For now watch the Sloth Trailer for Zootopia and grab it on DVD/Blu-ray June 7th!