When looking for family friendly shows and movies to watch, I always say yes to PJ Masks!
Join Catboy, Owlette and Gekko on their nighttime missions, into the night to save the day! It's up to Catboy, the real parade leader, to save the day from Night Ninja. But he doesn't think he can lead the Ninjalinos without his drum. Luna Girl turns a sleepwalking Cameron into her very own human puppet. It's up to the PJ Masks to save the day… but Gekko has to stop messing around first! The hit pre-school sensation is finally available to own on DVD!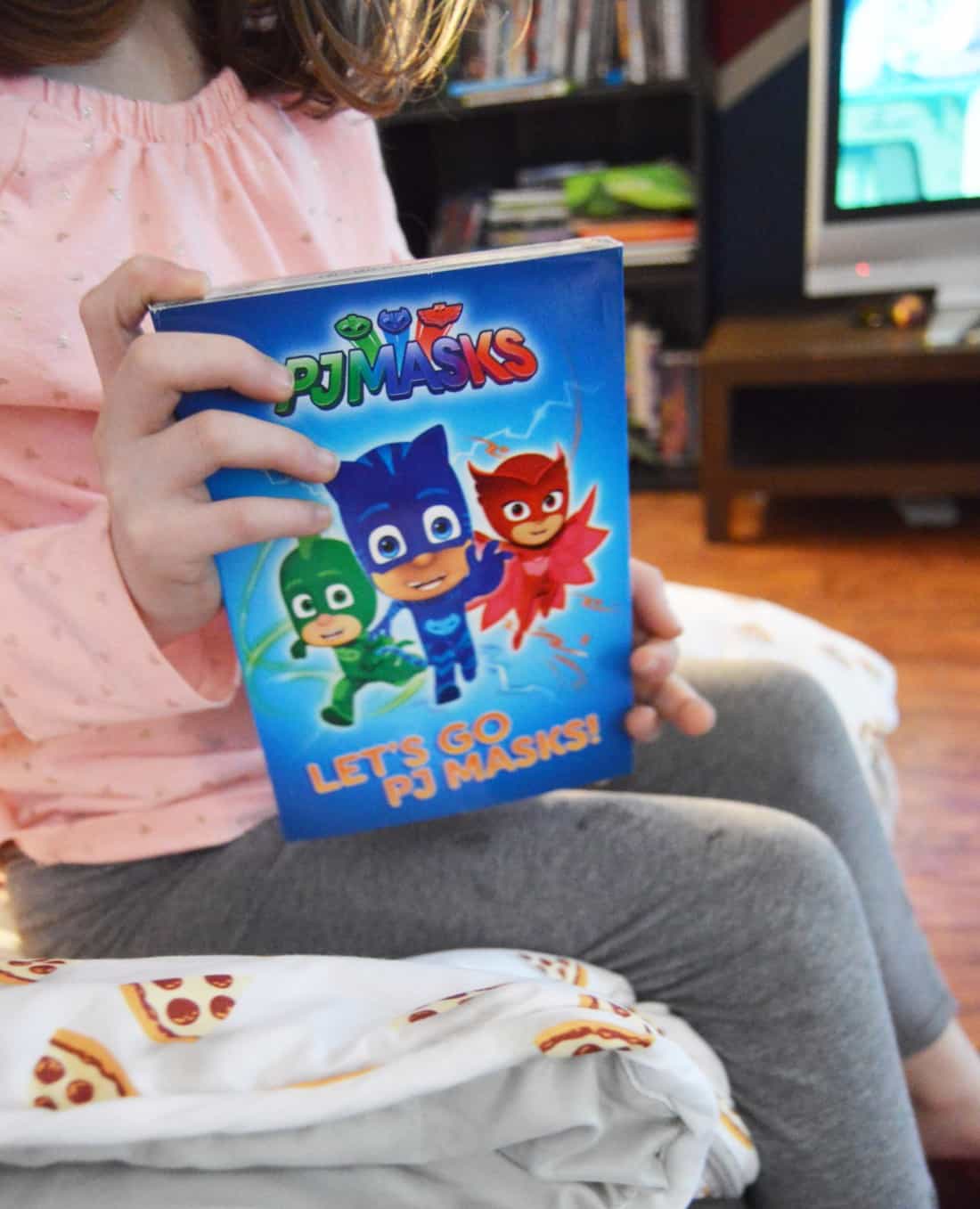 Although my kids are in first grade, they still love PJ Masks, so PJ Masks: Let's Go PJ Masks is on constant rotation. We created a fun family evening with some fun Colored Popcorn and cuddled up (wearing printable PJ Masks disguises!) The kids enjoyed watching CatBoy, Owlette, and Gecko do good and I enjoyed that the series gives good lessons to my kids about always doing the right thing.
You can find PJ Masks: Let's Go PJ Masks at Walmart and Toys R Us, so be sure to grab a copy for your next family movie night! So grab the ppopcorn, cuddle up, and enjoy!