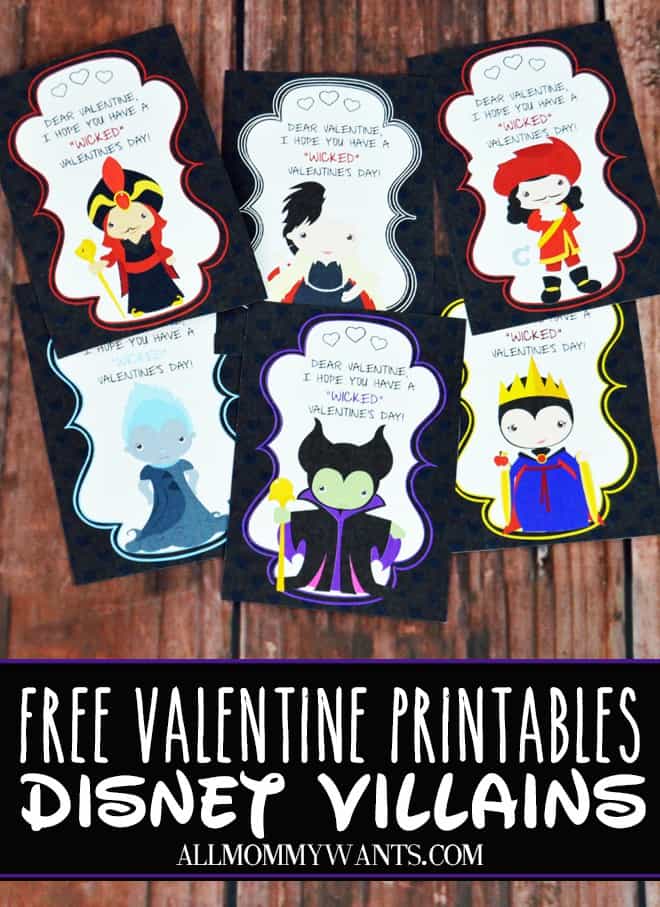 Mirror mirror on the wall… what's the best Valentine of all?
If you love Disney and love villains like Maleficent, The Evil Queen, and Captain Hook, then you will LOVE these Disney Villain Valentines! Click the image below to print out a sheet of 8! Please PIN THIS to your favorite Valentine Board and share this post with your friends!
Looking for more printables? Check out my Owl Valentines and Star Wars Valentines!