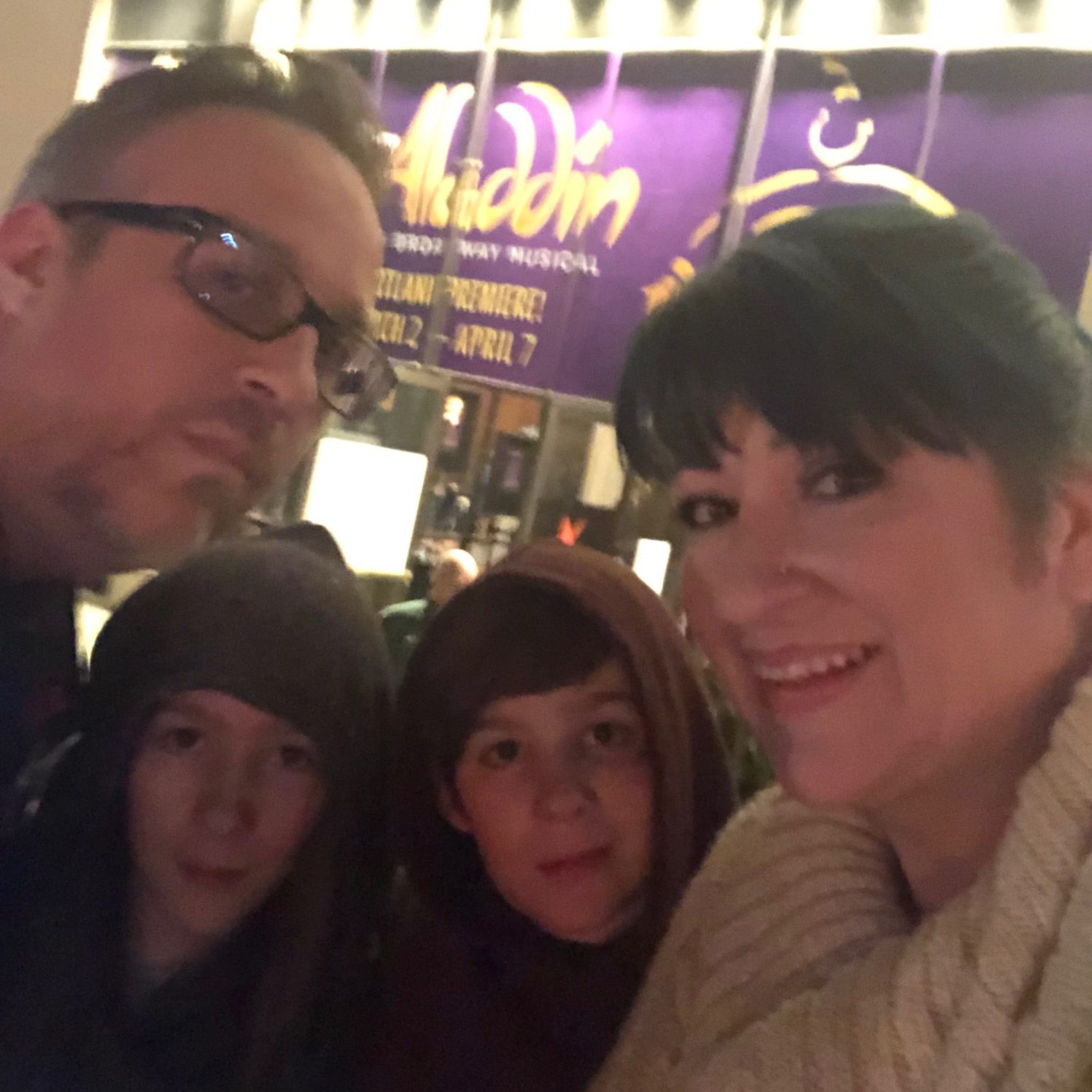 Thursday evening my family and I had the sheer pleasure of seeing the touring Broadway show of Disney's Aladdin at Keller Auditorium in Portland, Oregon. I have to tell you, it was one of the best tours I have ever seen.

The animated classic came out in 1992. I was 18 years old and living a hop skip and jump from Disneyland at the time. My youngest sister Grace was 7 years old and I am pretty sure we watched Aladdin on video every day for over a year straight. I could recite the film and sing the songs today.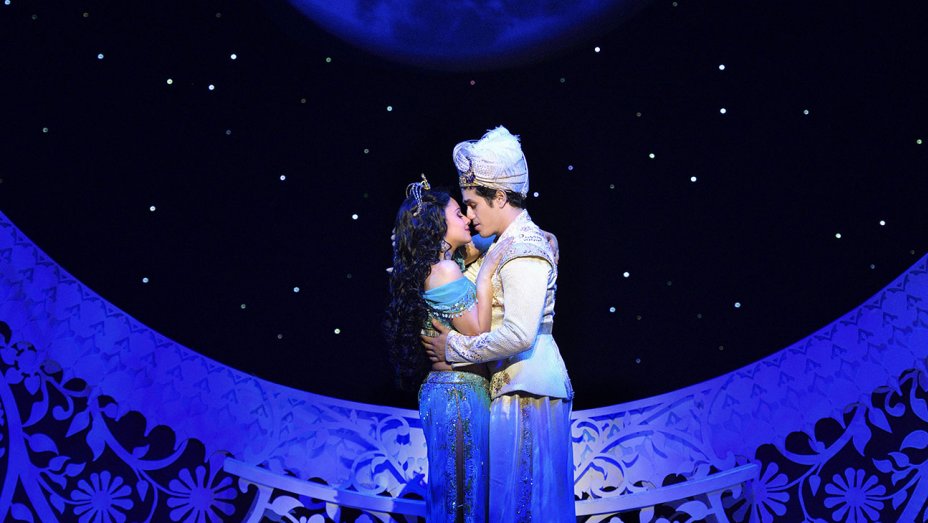 The Broadway show has every single one of the original songs, some original dialogue, and a range of new songs to help it make more sense on the stage. Gone is Abu the monkey and in his place are three of Aladdin's besties which I didn't seem to mind. Raja the tiger was also replaced by 3 of Jasmine's chamber girls. Iago was there in a birdlike rotund human. Even though the animals were gone there were nods and hints to the new character origins, such as Jafar complaining that Iago is "parroting" him by repeating everything he says. Aladdin's friends make mention of acting like monkeys in the bazaar too. With the new characters came some fantastic new songs as well.
But the obvious standout is Genie played by Major Attaway. Showstopping number "Friend Like Me" was expertly sung and imagined onstage by the cast. The scene ends with streamers and fireworks and really brought us, the audience into the performance. it was pure magic and a sight to see. Clinton Greenspan as Aladdin captures the child-like unrefined-yet-charming personality of Aladdin perfectly. Lissa deGuzman has the Disney princess thing down to a science and perfected Jasmine on stage.
Aladdin is at Keller Auditorium through April 7 2019. For more information visit Broadway in Portland or head over to my Aladdin Announcement for more details.