As a transplant from California (sorry PDX), I have done a bit of exploring in my city of Portland, Oregon but usually just go to the popular spots – Voodoo Donuts, Oregon Zoo, OMSI.. you get the point. And although these places are very cool and lots of fun I knew there was more to the city than just the famous spots. For those who like to travel Portland is a plethera of art, quirkiness, and beauty.
Toyota challenged me to go exploring and find some new places in the 2018 Prius they kindly dropped off to me for a week. With pleasure I thought and I started asking around with local friends – where should I go? I found 5 amazing hidden spots that I think every Portlander and visitor should check out…
---
3529 NE MLK Ave, Portland Oregon
I had mentioned to my friend Jana I wanted to go to a cat cafe. She said she thought she heard about one in Portland so I raced to Google to find out where. I discovered it in a cool SouthEast neighborhood. Purringtons not only has cats to play with, but they also serve coffee drinks, beer, and wine.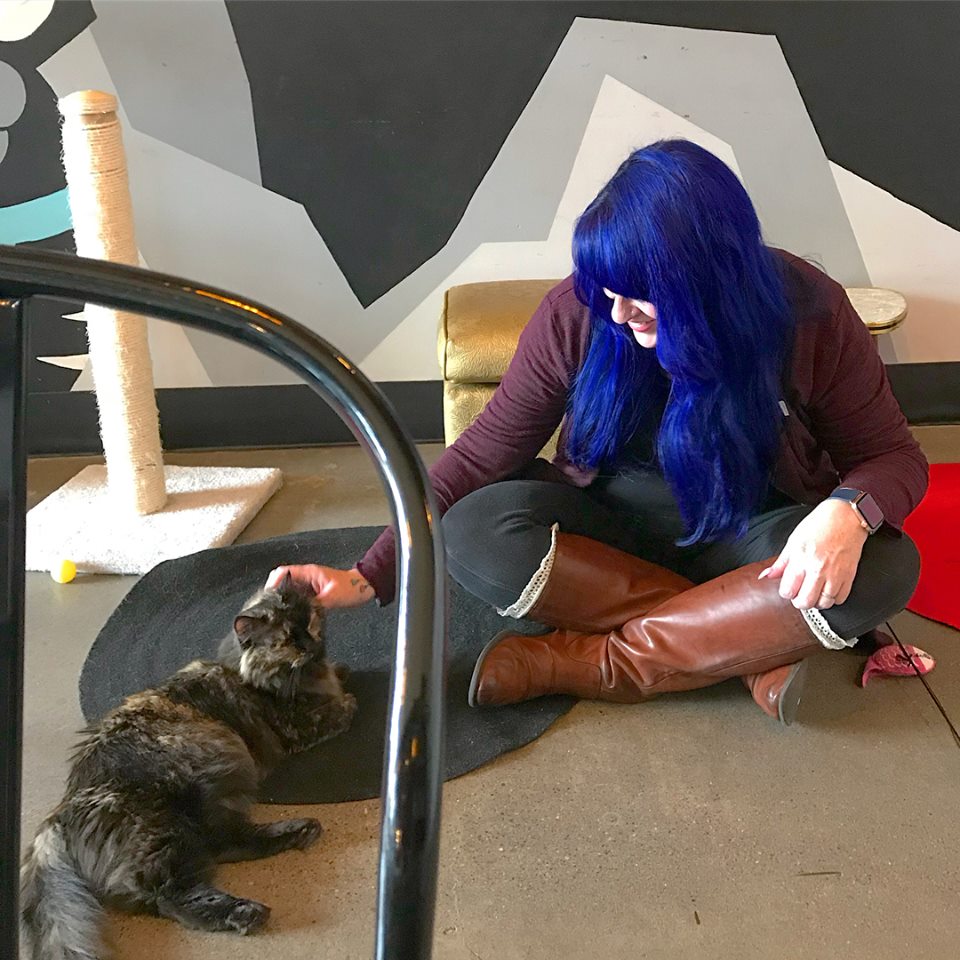 They also sell cat-inspired art by locals. Oh, and you can adopt one of the kitties if you so choose to.
---
Cupcake Jones
307 NW 10th Avenue, Portland
While wandering around The Pearl District Cupcake Jones caught my eye. This was mostly due to sharing my last name with the shop, but also I was drawn to the purple letters and of course the cupcakes. I walked in and saw that not only did they have some delicious flavors available, there were also those same flavors in mini cupcakes. I love the local ingredients and organic-ness of the shop.
---
122 NW 10th Avenue, Portland
I love that through my #mytownmyprius excursions I discovered @littlebigburger in NE #pdx. (AD). The cheeseburger was delish! And you absolutely have to try the fries – they are made with truffle oil and sea salt and make all the difference. I also found out there's a location near me at #orencostation! . . Be sure to LIKE THIS PHOTO 🙂 @toyotausa is giving my favorite nonprofit @aimhighma a wonderful donation for it! . . #portland #littlebigburger #prius #toyotaprius #pearldistrict 😍#thepearl #discoverpdx #traveloregon #oregon #oregovblogger #burger #burgerandfries #trufflefries #yum #food #pdxfood #pdxfoodie #food #foodie
How did I not know about Little Big Burger?! The shop reminds me so much of a burger place I went to in New York a few years ago (the name escapes me). The truffle fries are DIVINE, the root beer floats remind me of my childhood. The burgers are between a slider and a regular burger, which is great because I don't feel like I am overeating. Hang out at one of the window tables and people watch because 10th Ave is an eclectic little street.
---
1219 SW Park Avenue

Okay so Portland Art Museum is not that "hidden", but it is often overlooked by many and really shouldn't be. Nestled in the artsy part of SW PDX, Portland Art Museum has something for everyone. Currently there's a beautiful exhibit all about Laika Studios, creators of Coraline, Boxtrolls, and Kubo and the Two Strings to name a few.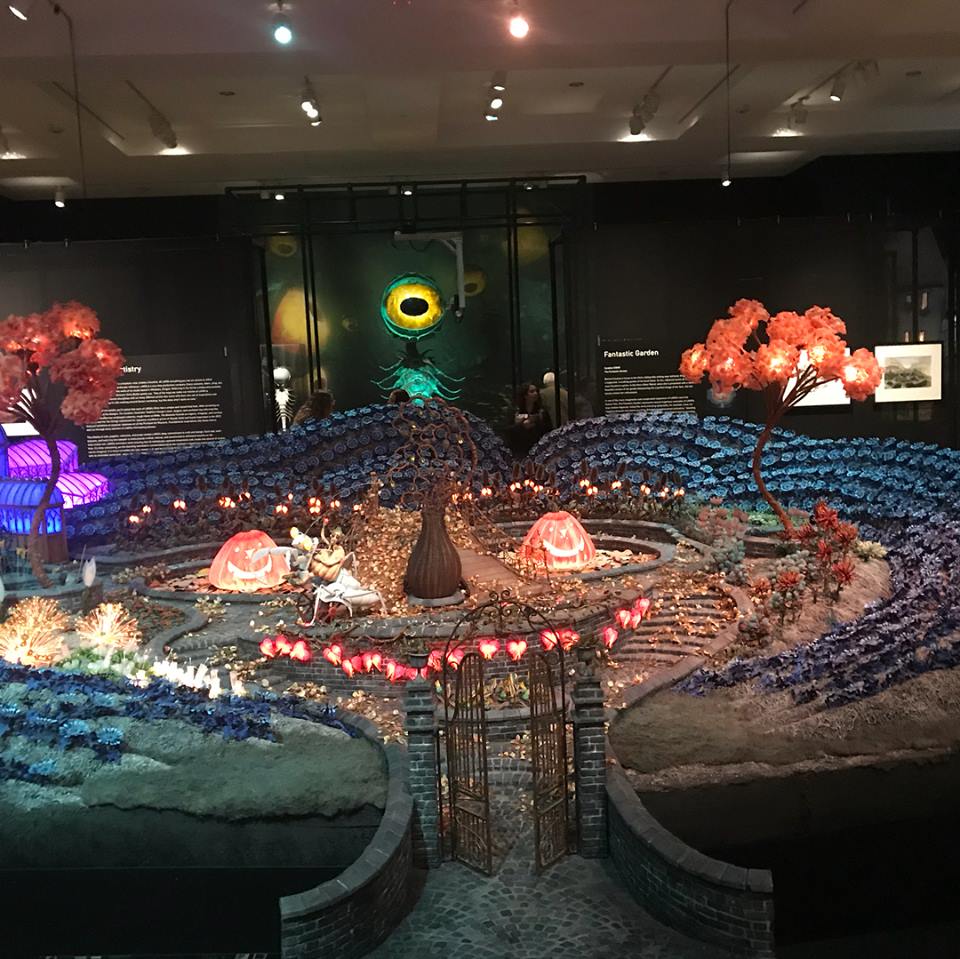 Travis Knight lent a few key pieces to the museum to share with the world – including Coraline's garden, the ballroom from BoxTrolls, and the giant skeleton from Kubo (which happens to be the largest puppet in the world). If you are short on cash they offer $5 after 5pm on Fridays.
---
122 NW Couch Street, Portland
Hoodoo is by far one of my favorite eclectic antique shops in the area. They have the weird, the wonderful, and the coolness factor in every piece they sell. Walk in and you will see all kinds of industrial lighting and old signs along with cool little tchotchke like rogue taxidermy, vintage medical oddities, and folk art pieces.
It's definitely a great place to spend a couple hours at! You can find Hoodoo right near the famous Voodoo Doughnuts downtown.

About the 2018 Toyota Prius:
Driving the 2018 Toyota Prius was a dream. This compact and affordable car (starting at just over $23K) has everything I could want in a car – easy to drive, 5 Star Safety Rating, and mileage that is like no other. The hybrid model gets 58 miles to the gallon (city), so filling up is a rarity. It's astonishing that I could actually get to Tacoma Washington on just over 3 gallons of gas. The cargo space is surprisingly ample and, of course, the kids loved it!
Toyota Safety Sense™(TSS) Standard
Every 2018 Prius model is equipped Toyota Safety Sense™ P (TSS-P), an advanced suite of safety technologies to help you drive with confidence.
Interior
Ultra-modern seat design, including front seats with deep bolsters, and an impressive available 11.6-in. multimedia display make the interior of Prius both smart and fun.
Performance
A double-wishbone style multi-link rear suspension combined with the body rigidity and aerodynamics of Prius help create a stunningly smooth ride.
Technology
Standard on Prius Four and Four Touring is an impressive 11.6-in. HD multimedia display. Intuitive pinch, zoom, tap and swipe gestures create a familiar tablet-like experience, giving you easy access to the features that matter most.
Find more information at Toyota.com or your local Toyota Dealer!
*Thanks to Toyota for the loaner and challenging me with exploring my city. All opinions are 100% my own.