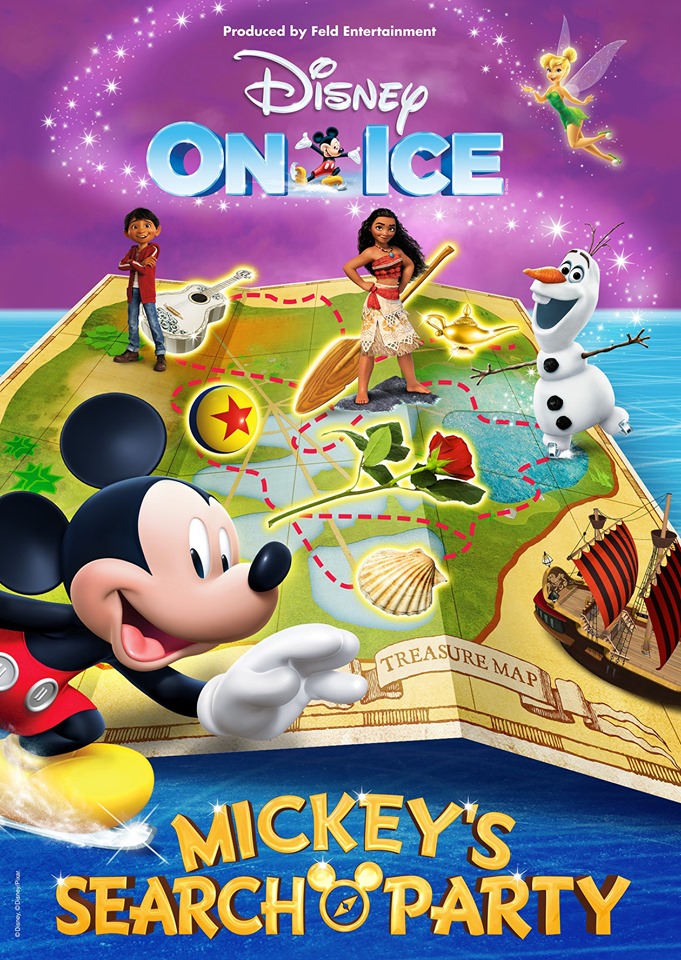 Any excuse to head to New Orleans is a good one, but to check out the behind the scenes of the latest production of Disney on Ice is a darn good one… Thanks to Feld Entertainment I was asked to head over to NOLA and watch Mickey's Search Party, plus get an up close and personal view of the behind the scenes at what it takes to create one of the most popular touring shows in the world (yes they are global!) and meet some of the performers.
Get tickets NOW for Mickey's Search Party

About the Show
Disney On Ice presents Mickey's Search Party brings the magic closer to fans than ever
before through dynamic and immersive moments that take place on the ice, in the air and in the seats.
Produced by Feld Entertainment Inc., the worldwide leader in live touring family entertainment, Disney
On Ice is once again elevating the ice show experience with brand-new engaging elements that will
fascinate both newcomers and seasoned guests alike.
New Character Scenes Added
The biggest add for this new show is Miguel from Coco as he crosses the marigold bridge to the Land of the Dead. It's vibrant and exciting as dancers sway on top of poles in celebration of family.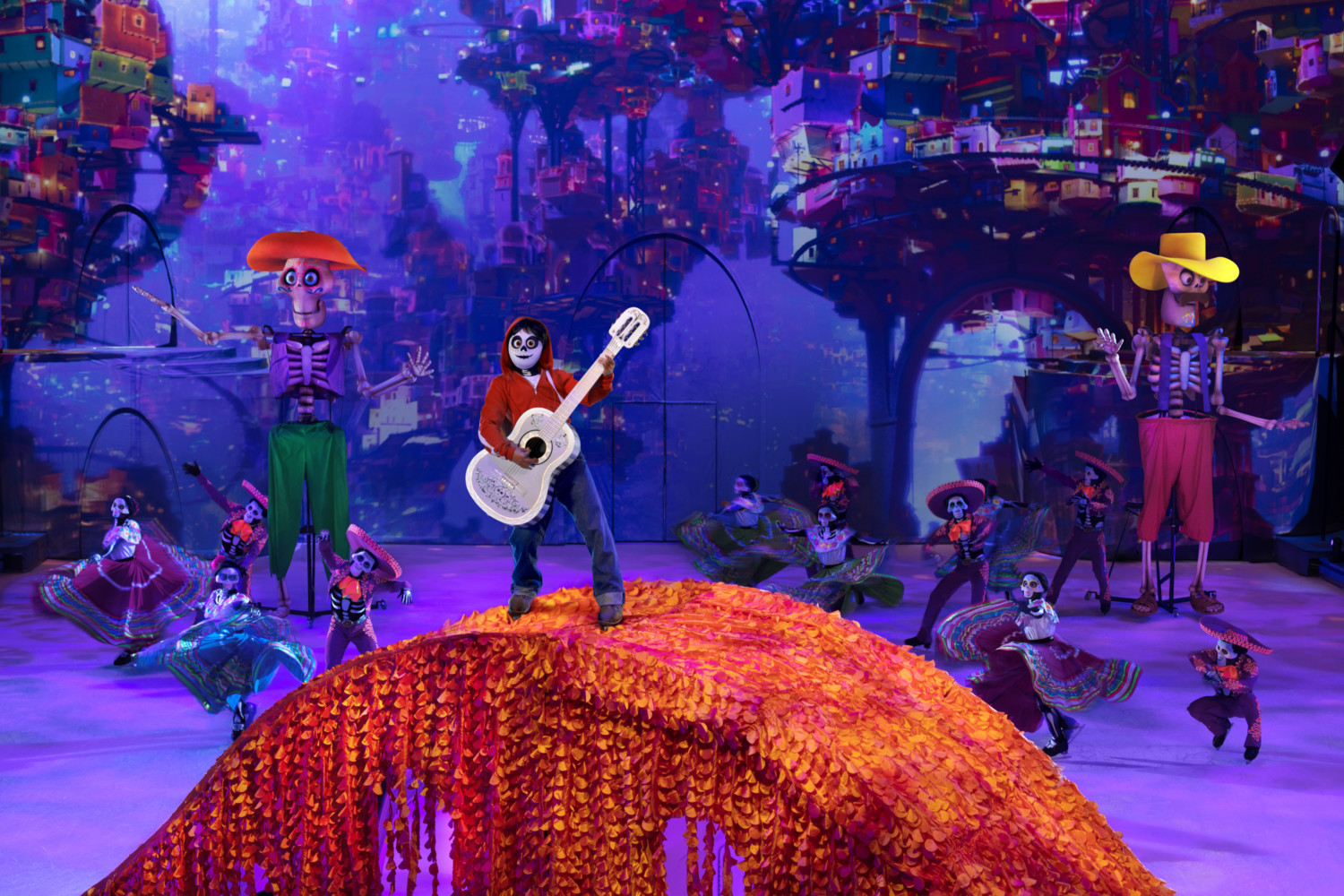 Another showstopper is "Kiss the Girl" where Ariel gains her legs in a performance high in the air. This beautiful number is performed by a real-life husband and wife team!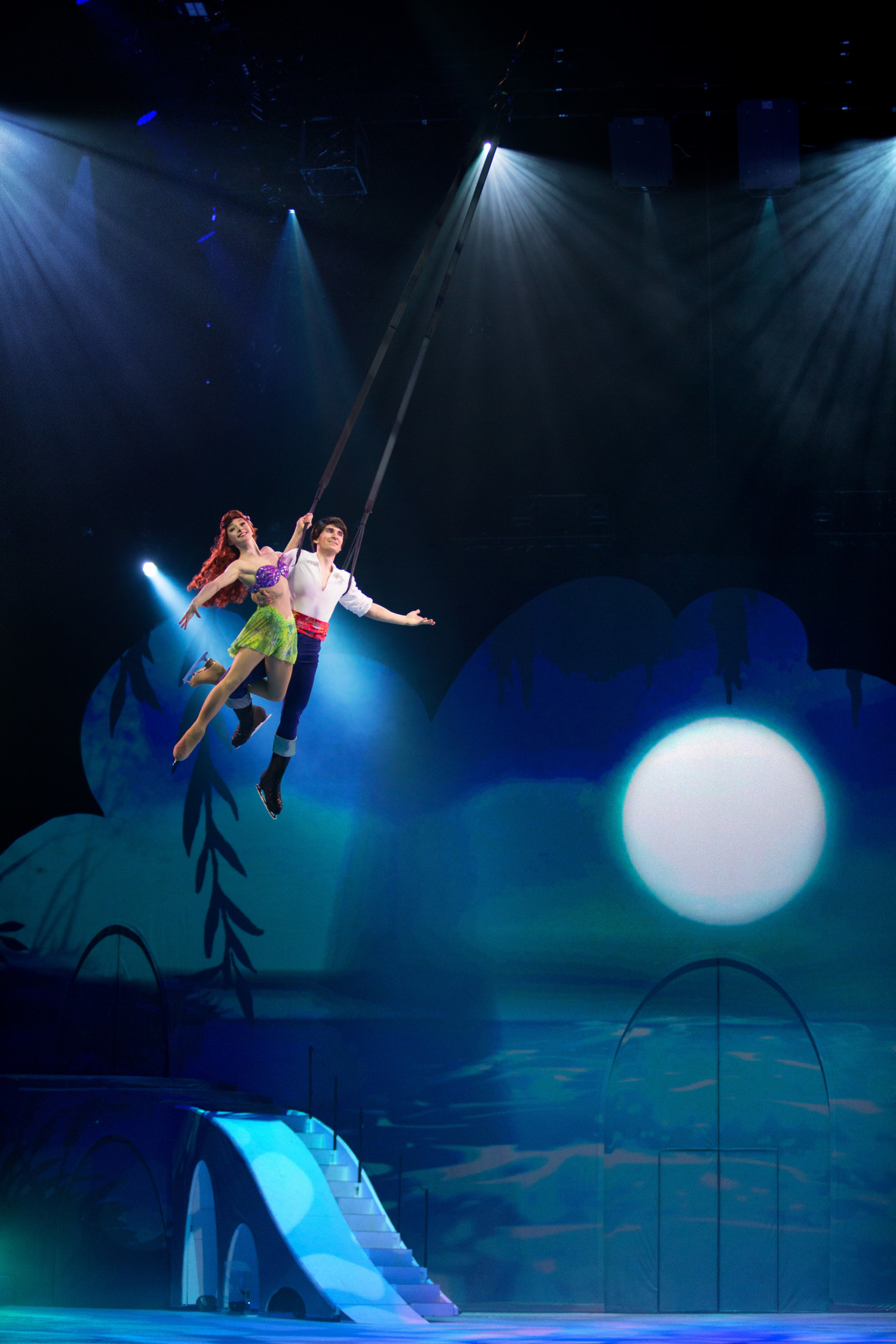 One of my other favorites is the Beauty and the Beast extravagantly performed "Be Our Guest" as knives, forks, and plates skate around Belle, mimicking the unforgettable scene in the original animated film (but on ice!).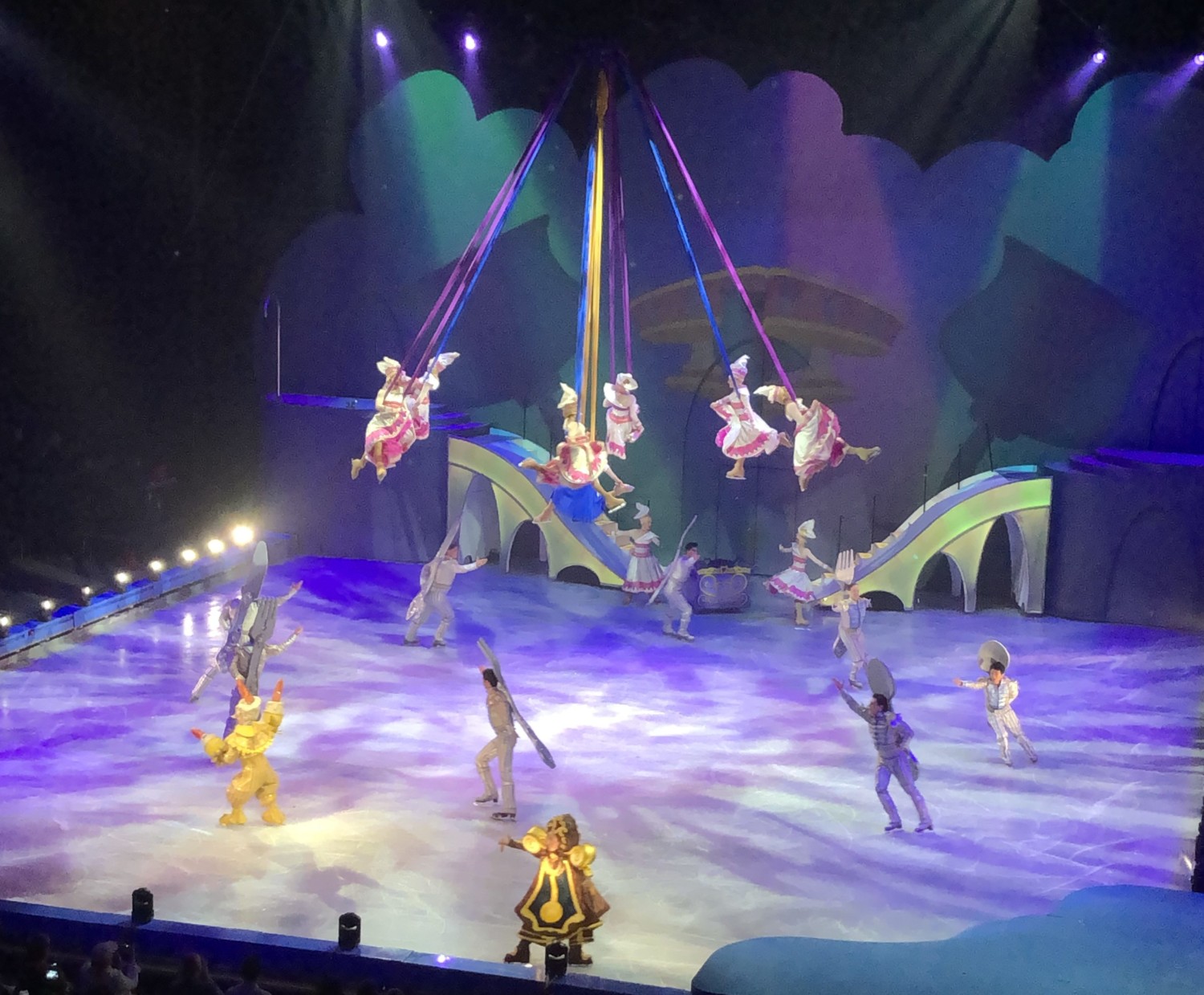 Hover Boards
Disney on Ice is the first production to use hover boards on ice in their routines. the show started off with a bang! It was Disney-meets-X-Games up in there with skaters doing jumps and spins and hover board riders. The performers in this segment seemed almost giddy when I met with them – why wouldn't you when you get to do handstands and jumps on cool hover boards for your job?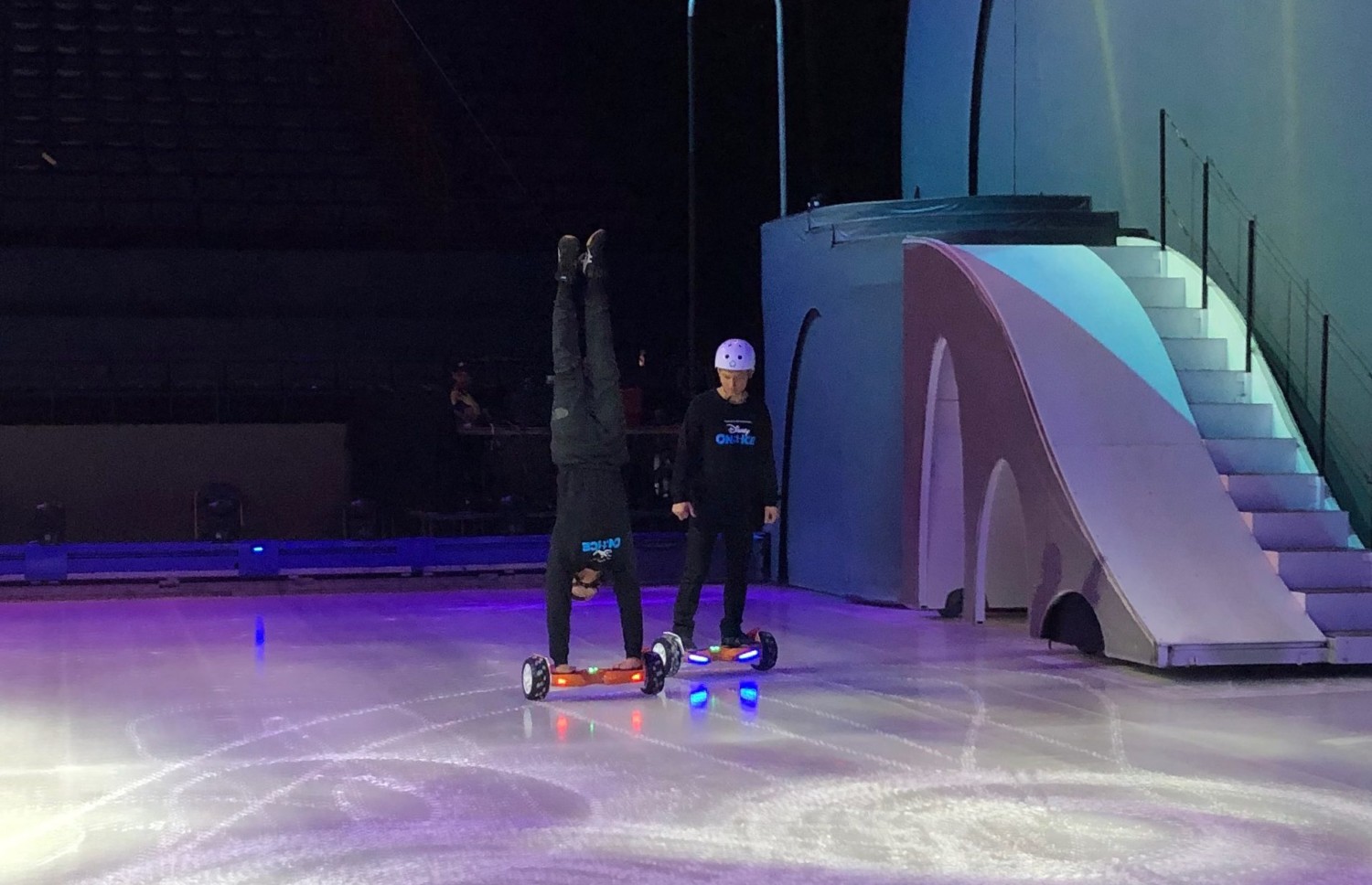 Sway Poles
Another new and exciting part of Disney on Ice is the addition of Coco and the gravity-defying sway poles. These look AMAZING from the audience point of view. The performers wear long bright Land of the Dead gowns that swish and swirl as they swing left to right, back and forth, and nearly touch the ground on a pole that stands over 20 feet tall. Standing next to it and looking up at one of the (brave) performers strapped in was definitely something I will never forget.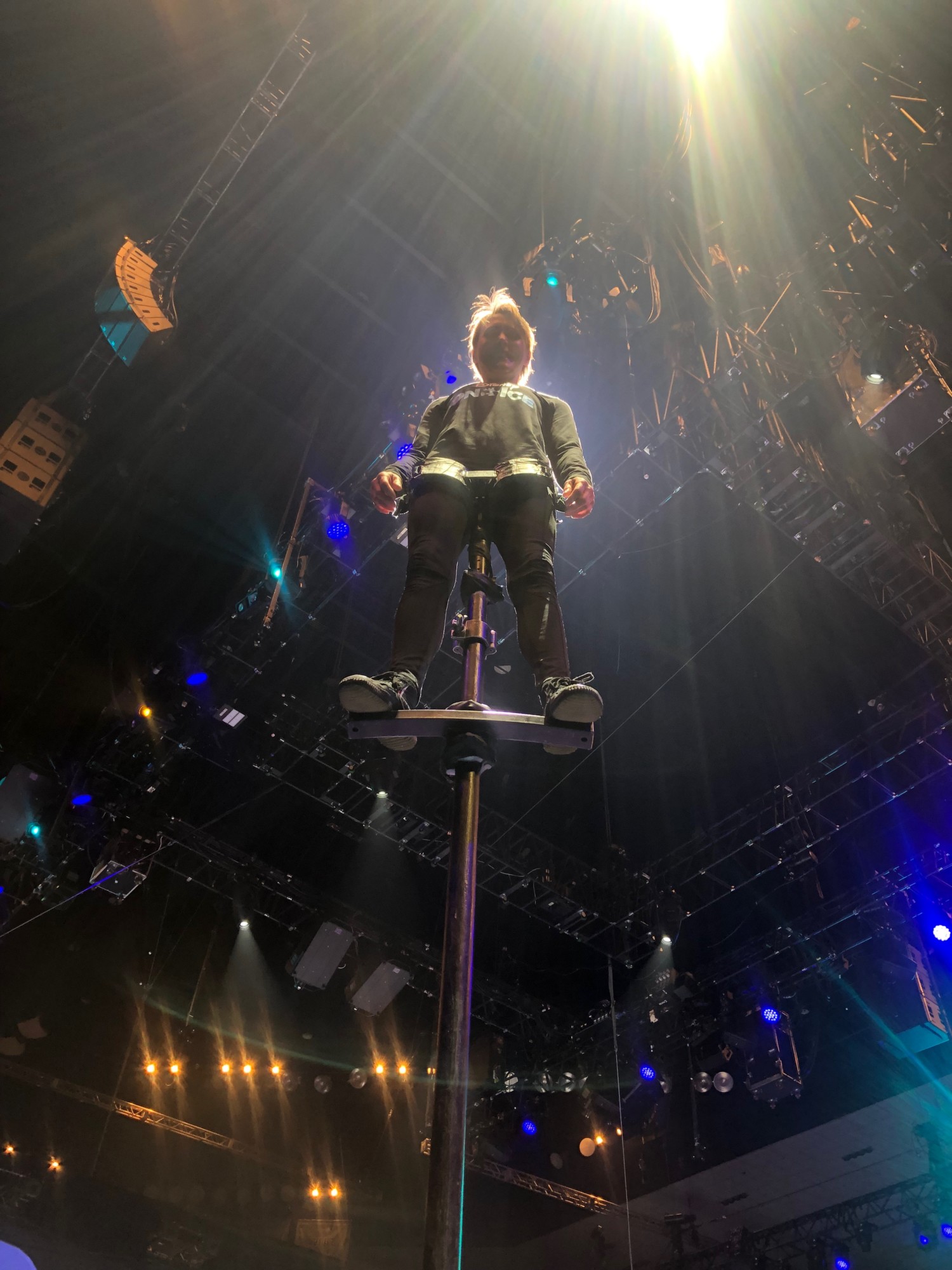 Costumes & Props
Costuming is one of my favorite parts of any behind the scenes event I get to do and Mickey's Search Party is no exception to this. I was excited to see that some of the costumes are recycled from previous shows and changed to reflect the new routines. One of my favorite pieces was Miguel's guitar – which in real life is much larger than I thought it would be. Along with the towering Land of the Dead puppet that moves along the stage during "Remember Me" it's like I am shrunken among giants.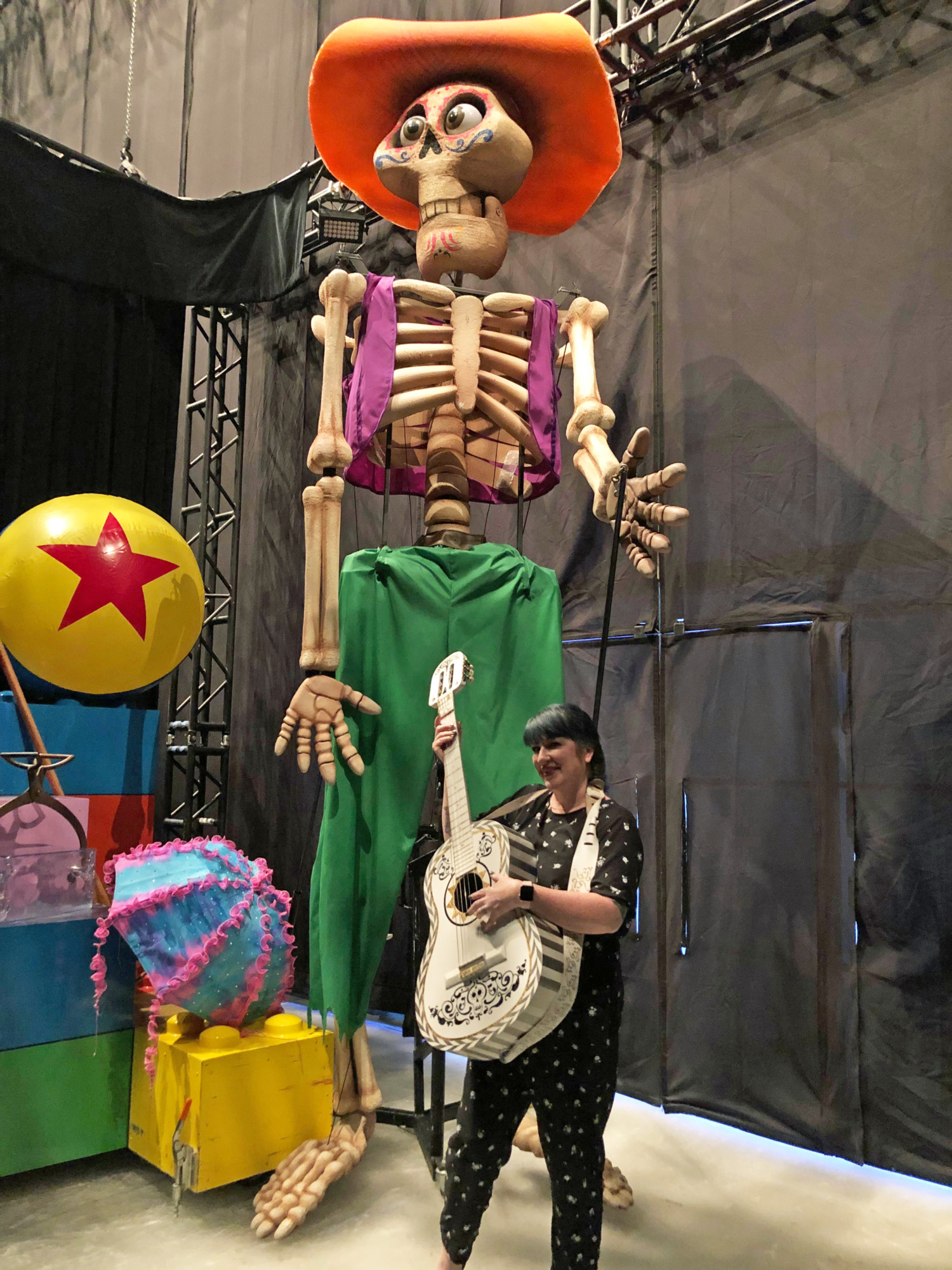 Spanish Web
Although the Spanish Web has been in previous shows, the latest in the Aladdin segment " Friend Like Me". The way these acrobats climb up so high and flip around astounds me. This particular performance was one of my favorites. I have a soft spot for Aladdin and Genie (and perfect timing with the new live action film out!)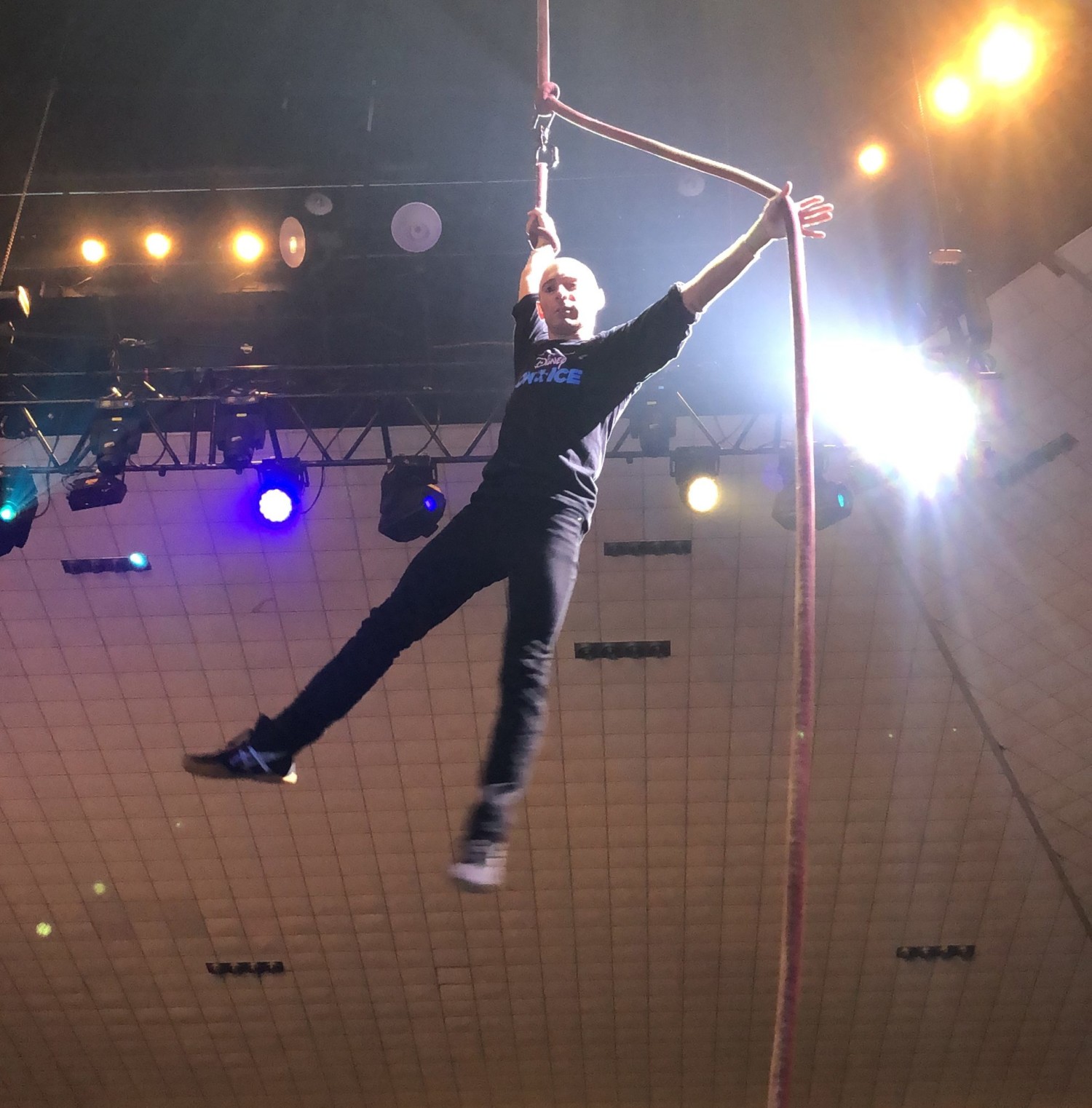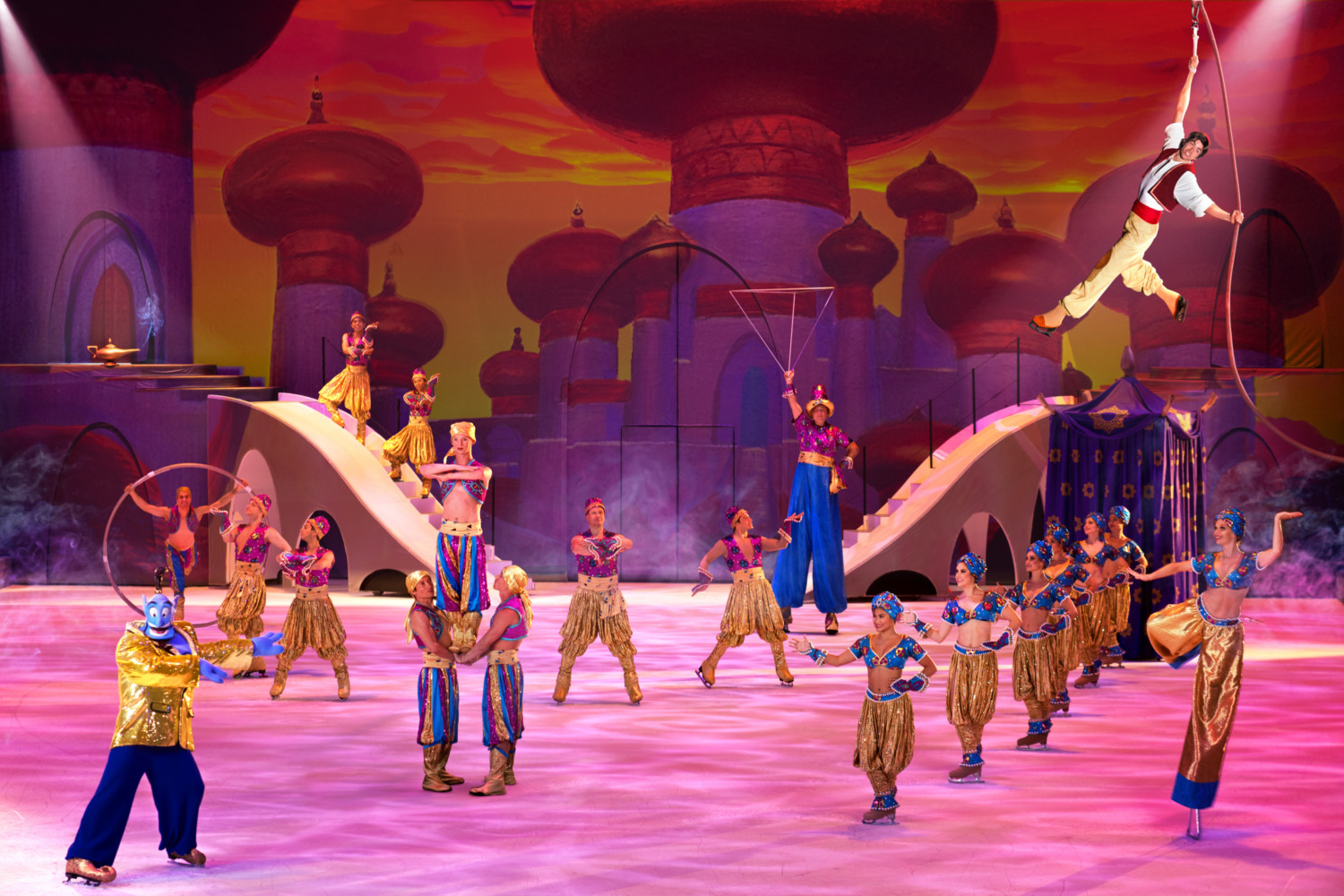 These are just a few on the many exciting new parts of 2019's Disney on Ice: Mickey's Search Party. I can't wait for my kids to see it in October when it comes to Moda Center. You can get tickets NOW – don't wait because it tends to sell out quickly!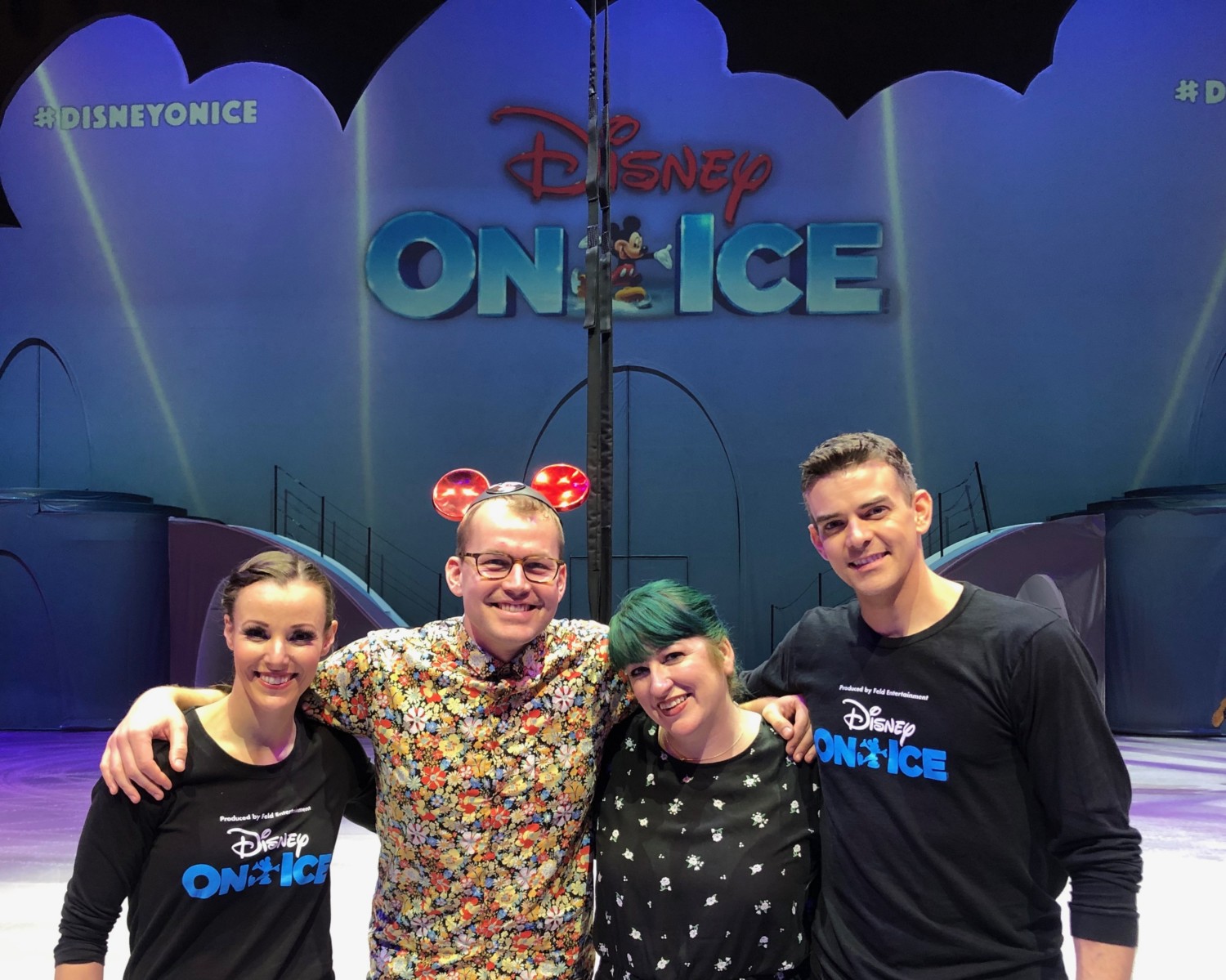 Thank you to Feld Entertainment for providing travel expenses in order for me to facilitate this post. All opinions are my own.